Chess, the brainy game is now ready to go green. Where generally, the chessboard and 16 white and black pieces come in various materials, like plastic, glass, marble, etc., a greener chess is about to see the clear light of the day. Christened as the Cardboard Chess, it has been crafted out of cardboard/paper and is a step forward towards saving the environment.
Designed by Atelier Hapaxhe, the pieces look spring shaped and have been crafted from cardboard, cut in various sizes and shapes which have been escalated on needles. Instead of pure black and white tint, these come swathed with white or leather brown wax that has been coupled with the color orange. The uppermost portion of the each piece has a bead placed like a crown. These cute knob shaped top portions have been made out of wax. Similar to the pieces, even the chessboard has been made out of paper which won't tear. A special varnish paper has been caked over the pieces and the chessboard, which gives it a sparkling and attractive look.
So, if you love the good game of chess and want to protect the environment then the Cardboard Chess is a must have for you.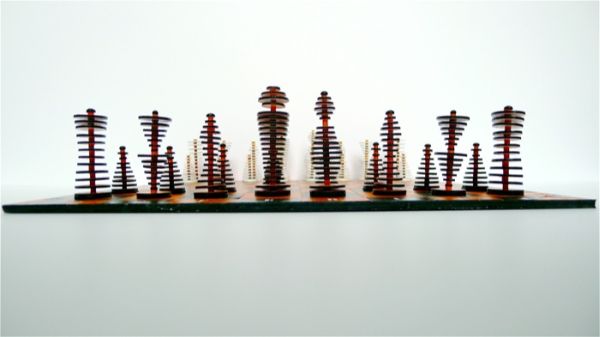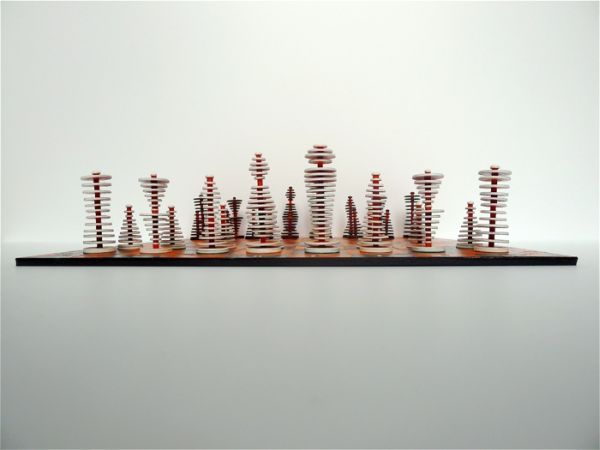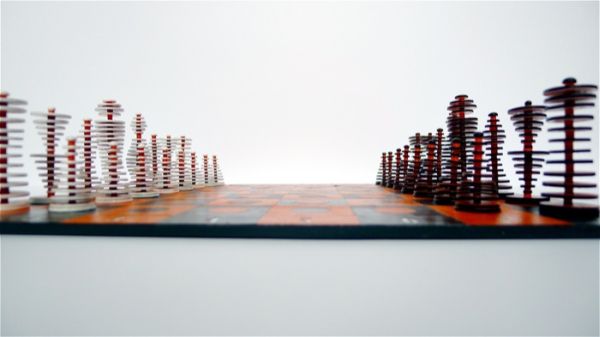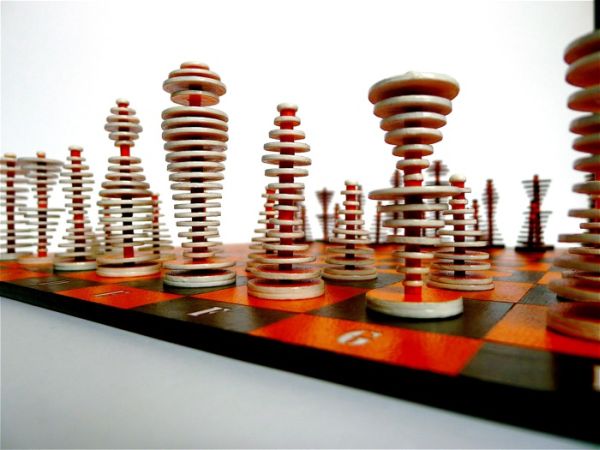 Via: AtelierHapax