As you set up your WordPress, Joomla, or Drupal hosting, you'll slowly start to realize that the big task at hand is just ahead of you – the design of your new website. You can either wrack your brain coming up with design ideas from scratch or you can make it far easier by using the right resources for inspiration. We've come up with the top ten sites to turn to when you need ideas for your website, graphic design, or even digital art.
Notcot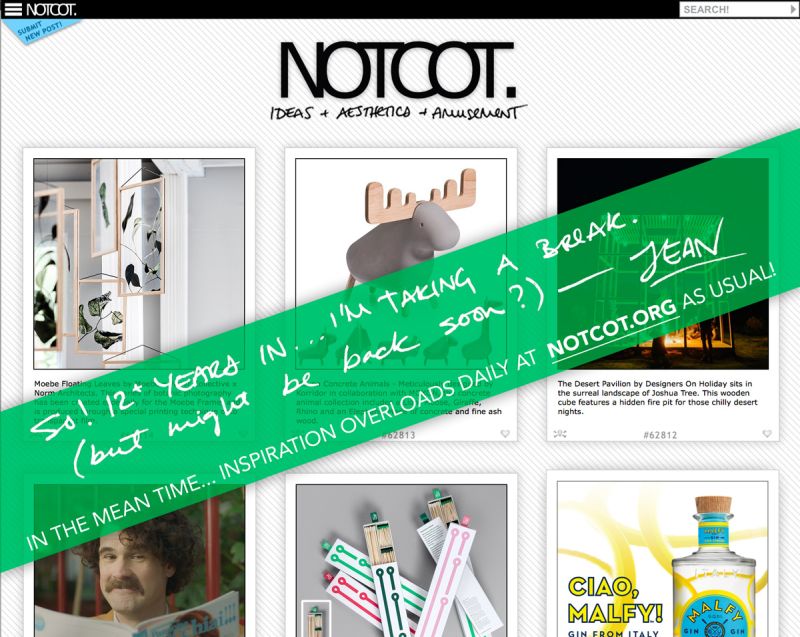 If you're looking for something out of the ordinary, we highly recommend that you check out Notcot. You'll find a lot of unconventional design work such as creative photos, video shorts, product design, packaging design, arts & crafts and illustrations. It's a great resource to rely on when you're in a slump and you're looking to move away from the status quo and find unique ideas.
2. DeviantART
DeviantART is an online community for both artists and designers. Because more of the focus is put into artists, you'll be able to go through a lot of work that's not bound by traditional design rules and trends. The site features over 300 million original works from all over the world. It's a great resource for both coming up with new ideas and for finding artists to work with.
3. Smashing Magazine
Smashing Magazine is focused more on tutorials and editorials, that's not exactly the case. The blog regularly features showcases from other designers. They also evaluate why certain designs work and while others don't. It delivers a good mix of inspirational, technical and thought provoking content which will be sure to stir up your creative juices.
4. Product Pages
Many website owners and designers are looking for designs that focus on the commercial side of things. Finding great examples based on criteria would normally be difficult but Product Pages has provided an invaluable solution. They feature great examples of website designs that are focused on selling a product or service. So whether you're looking to market an app, sell a physical product, or even offer professional services, you'll find great examples to model using Product Pages.
5. Logopond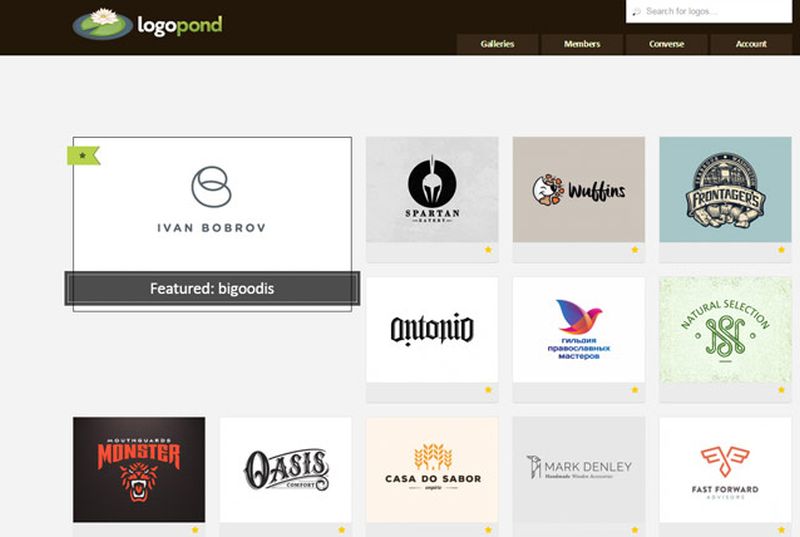 Logos can be one of the most challenging aspects of designing. It's so simple but you have such a small amount of space to make an impact. After you've set up your domain and WordPress, Joomla, or Drupal hosting, you'll want a logo for your header that really exemplifies what your website or brand is about. Logopond features original logo designs from both amateurs and professionals. You can also take part in their discussion group to ask for advice and feedback on your logo design.
6. Dribbble
Dribbble is a great alternative or supplement to Behance. Both sites are similar in that independent artists and designers submit their work to be showcased on the site. Dribbble, however, is more focused on the web design side of things. As a result, you'll find a lot of work for creations like flat design, mobile app UI, website templates, etc. Like Behance, it's also a great way to feature your work and attract new clients.
7. Awwwards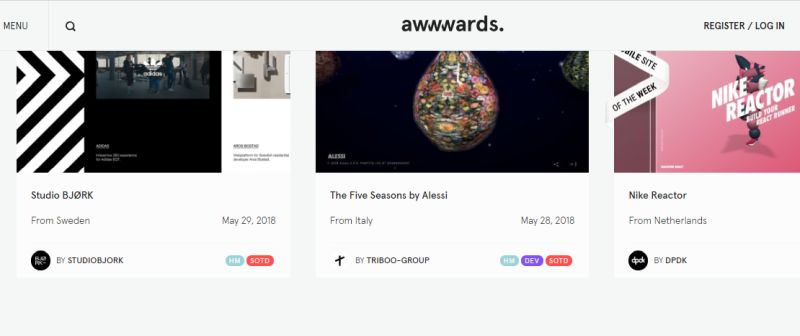 Another site similar to Best Website Gallery is Awwwards. The difference is that Awwwards runs contests for the best designs. Designs are submitted on a regular basis and the best ones are chosen by an educated panel and the community. The best designs are also rated on various criteria which helps you understand what aspects of the design it excels in and what aspects of the design it falls flat on.
8. Best Website Gallery
Focusing on web design? You can waste a lot of time looking through examples only to find a few good designs you can take something away from. Or you can use Best Website Gallery for your search. The blog features only the most beautiful web designs so that you can pick from the best of the best. An additional bonus is that the blog features websites from all over the world, so you're bound to find a lot of examples that approaches web design from a totally different perspective.
9. Behance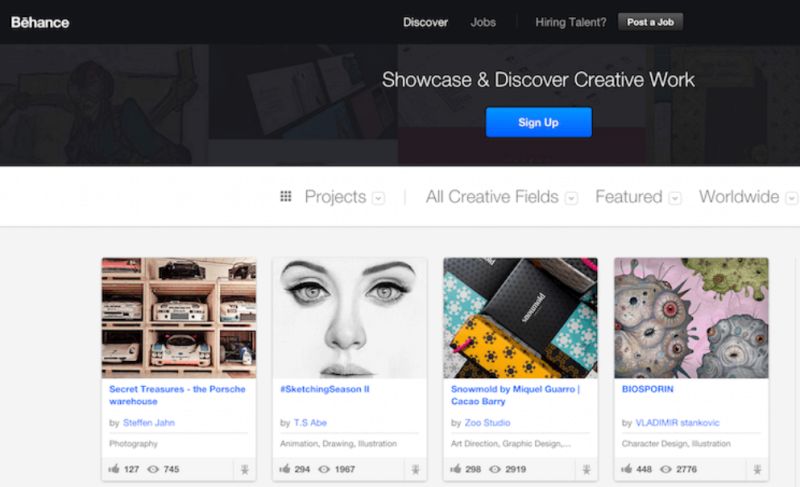 Behance is a large creative network that attracts submissions for all types of design. This includes graphic design, UI/UX, animation, photography, branding, and more. Behance attracts some of the most talented designers in the market because it's a great way for professionals to get exposure and land clients. The vast amount of categories also allows you to get inspiration from creative work that's a departure from what you normally focus on.
10. Template Monster
Sometimes the best place to look for inspiration comes from website templates and themes. If you're looking for a practical design ideas that you can implement quickly, sites like Template Monster are incredibly helpful. As you look through the various templates, you'll start coming up with ideas on what elements you can use for your site. You'll start mixing and matching various template designs. The entire process will help you flesh out a rough draft of your website designs or at least give you a strong idea of what you're looking for.
These sites feature some of the highest quality work you'll find online. Many of these sites feature work from both amateurs and professionals. This gives you exposure to really thought out designs as well as designs that are rough around the edges. The goal here is to give you the fuel for your work regardless of what type of design project it is. So make sure you give the resources in this a list a good browse before you start your next project.
Article Submitted By Community Writer