As a registered nurse (RN), with at least an Associate of Science in Nursing (ASN) or an associate degree in Nursing (ADN), you're on your way into the nursing profession and broader healthcare field. Whether you have taken the shorter Associates route or completed a Bachelor of Science in Nursing, the idea is to get into the profession and then progress up through it.
By adopting an approach to the nursing profession that you can move up over time through education and practical application of the acquired knowledge, as a healthcare professional, you can have a progressive, rewarding career that lasts for decades, not just a few years.
What is a Family Nurse Practitioner?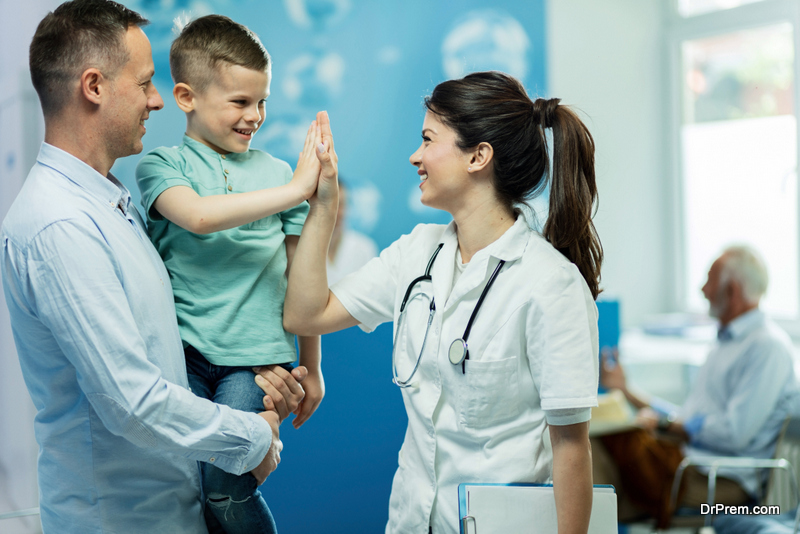 The role of Family Nurse Practitioner (FNP) has become of interest to nurses who prefer to deal with patients of all ages and promoting health and wellness instead of working in an ER or similar setting. They are more involved with families and the community, helping them through various difficulties as their lives inevitably progress.
As the title suggests, there's a strong family element here, yet FNPs provide clinical care both to unrelated individuals within the broader community and sometimes one or more related family members over time too. They're qualified to provide medical assessment and treatment for children and adults. When treating adult family members, they'll be treated separately and confidentially as one would expect. Nevertheless, different family members sometimes are comforted because they may be aware that the FNP also previously treated their sister, cousin or another relative too. This engenders a level of comfort and trust that helps to breakdown barriers.
For many family nurse practitioners, the family aspect or seeing the same patients at different phases of their lives is something that holds considerable appeal over other types of nursing roles. Also, given that FNPs usually work outside of a hospital environment within the local community, it tends to feel more "ground level".
Two Tracks to Consider for FNPs
There are two main tracks to choose between when studying anurse practitioner program in preparation for moving up in the profession. These are described briefly below:
The first is the traditional Family Nurse Practitioner where, through clinical study and acquired knowledge, familiar patients through childhood and adulthood can be treated. The main thrust of this article refers to this rolerather than Adult-Gerontology as described below.
The second is the Adult-Gerontology track. This is a Primary Care Nurse Practitioner Degree. This focus comes with a clinical background and reasoned diagnosis as a primary care provider. Someone who chooses this route will be treating patients from adolescence through to adulthood and right up to seniors too. However, the family-based approach to consistently treat the same patients is not as present here.
What Does an FNP Do in their Role?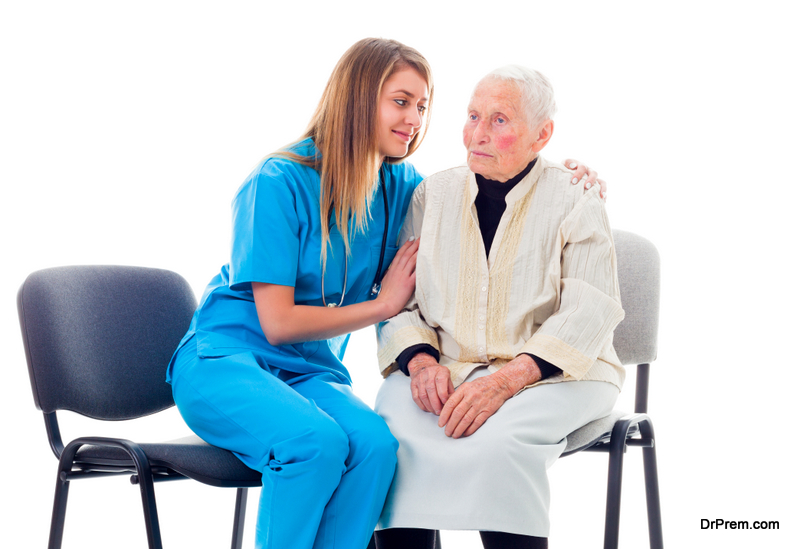 An FNP, which is an accepted role in many (but not all) U.S. states, provides primary care to patients. This includes conducting physical exams and asking the patient relevant questions, determining what diagnostic tests would be beneficial and ordering them, ordering any procedures based on the findings from the ordered test, providing a diagnosis to the patient, arriving at a course of treatment, and ordering any relevant prescriptions as needed.
While an RN wouldn't normally be seen providing either a diagnosis of an illness or prescribing medication as this is well outside their role or training, one of the benefits of an FNP is that they operate largely outside of the traditional restrictions within the nursing field (not all states concur with this). They may act autonomously without the need to run everything past a relevant doctor before proceeding.
Of course, this does depend on the results of the tests and their personal diagnosis. Obviously, there are doctors with their own specialties that are worth consulting for a specialist diagnosis on difficult cases. Therefore, just as a local GP might refer a patient who's visiting them to a specialist at a hospital to follow-up, run tests and so forth, the FNP must do the same where difficult cases suggest this to be the appropriate course of action.
The Community Role with FNP Work
A strong focus with FNPs is with families with children and independent adults that traditionally don't benefit from quality healthcare and suffer as a result.
This type of nursing often bridges the gap in the local community where getting people more comfortable with seeking medical help at a clinic or other alternative location to a hospital is just as important as the care itself.
Certainly, with an FNP often working outside of traditional hospital sites, which can be scary to some patients – especially the younger ones – it provides access to examination, the ordering of tests, and confirmation of a clinical diagnosis for local people.
With the family role sometimes quite prominent, whole communities often become familiar with the FNP who serves it and commonly lives nearby too. A trust develops with them where patients are more likely to confide in them.
Similarly, for the FNP, they get to teach patients better approaches to their own healthcare, treatment, use of medication and lifestyle choices that directly or indirectly affect their health. The longer-term association also allows an active follow-up, for instance, with patients who need to lose weight to become healthier through their progress in bitesize updates every few months.
It differs markedly from an (almost)afterthought suggestion by a GP to "lose twenty pounds" which usually will fall on deaf ears because there's no continuity, agreement, plan set in motion, or expected follow-up to create consequences for patients who fail to take action.
Is FNP a Growing Field within the Larger Nursing Profession?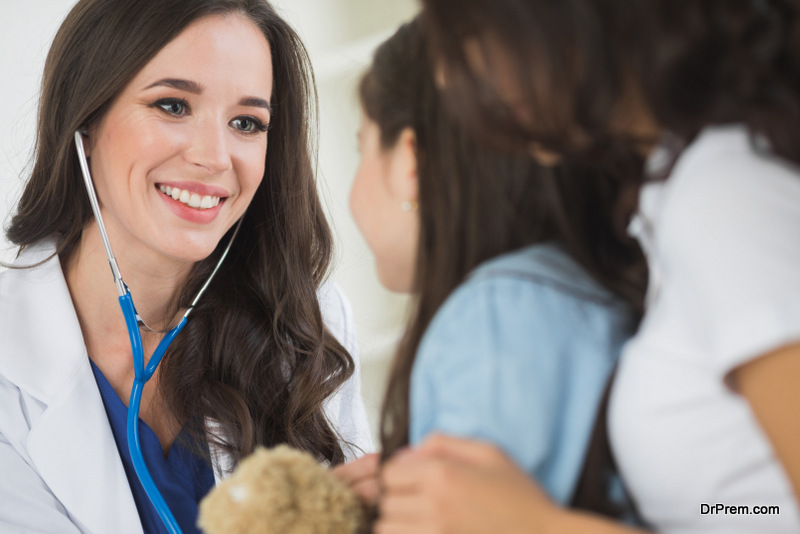 The U.S. Bureau of Labor Statistics(BLS) has looked into nursing to see how it fares. Between 2018 and 2028, employment of nurse practitioners, midwives and nurse anesthetists is expected to grow by 26 percent.
Indeed, considered as a primary care physician by many states across the U.S., the National Center for Workforce Analysis predicts a 20,000 personnel shortfall from 2025 onwards mainly due to the lack of senior nurses versus requirements and the growth in healthcare demand led by the retired (or soon retiring) boomer generation.
The estimates from the BLS even indicated the states that they expected to see a greater number of Nursing Practitioner jobs created:
4,200 jobs in California
3,880 jobs in Texas
3,660 jobs in New York
1,850 jobs in Georgia
1,740 jobs in Tennessee
1,560 jobs in Illinois
1,550 jobs in Massachusetts
1,530 jobs in Virginia
What Are the Salaries Like as an FNP Compared to an RN?
While the salaries of both RNs and FNPs do legitimately vary both from state to state and from nurse to nurse for a whole host of reasons, it's a reasonable rule of thumb to expect to see a 50-60% pay bump.
Now, it's important to bear in mind that an RN with a freshly minted Bachelor of Science in Nursing compared to an experienced, 5-year ward nurse who's then embarked on a multi-year master's in nursing to become an FNP stand at different points in their career. As such, what they can offer a healthcare employer is entirely different too.
There are surprisingly wide-ranging salary levels for Family Nurse Practitioners depending on the nurse and where they're located too. While the Bureau of Labor Statistics in 2016 pegged the national average FNP salary at just over the six-figure mark – a watershed moment for many people in any career in the U.S. – the top and bottom decile tell a different story.The bottom 10 percent of FNP earners made approximately $72,000 whereas the top 10 percent of earners made over $140,000.
If you're a future FNP looking to see where the best state for employment coupled with exceptional renumeration might be, here are the states and approximate salary level there:
California, around $124,000
Alaska, around $120,000
Massachusetts, around $115,000
Hawaii, around $115,000
New Jersey, around $115,000
Becoming an FNP the Not Only Route Available:
MSN to FNP/Adult-Gerontology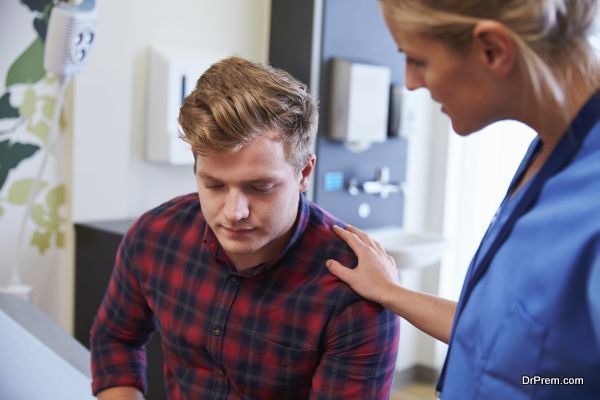 The MSN degree for nurses that already have a Bachelor of Science in Nursing has the two academic/career tracks as covered before (FNP and Adult-Gerontology).
These degrees are designed to be studied online around existing shift and ward rotation commitments to make it more practical. Only one course is taken at a time to enable all students to keep up with the curriculum and avoid struggling when pairing full-time work with studying part-time too.
There is some clinical work involved with the course, at which point this may be in addition to the coursework, but that's the only time this occurs.
ASN/ADN to MSN/NP
The ASN/ADN to MSN/NP Bridge program is an interesting opportunity for nurses who have attained an associate degree qualification in the nursing field but wonder what comes next.
Instead of proceeding to a bachelor's in nursing and then to a master's in nursing, there's the option to simply embark on a course that acts as a bridge for nurses who are certain that they wish to become Family Nurse Practitioners and want to go the most direct route.
The program is designed to provide an eventually BSN qualification and later an MSN qualification, but all with the intention of becoming an FNP at the end of the program. Rather than enrolling in steppingstone degree courses toward this eventual goal, this is the more direct and likely affordable alternative route that cuts right to the chase if you're a nurse with big ambitions.
MSN/Education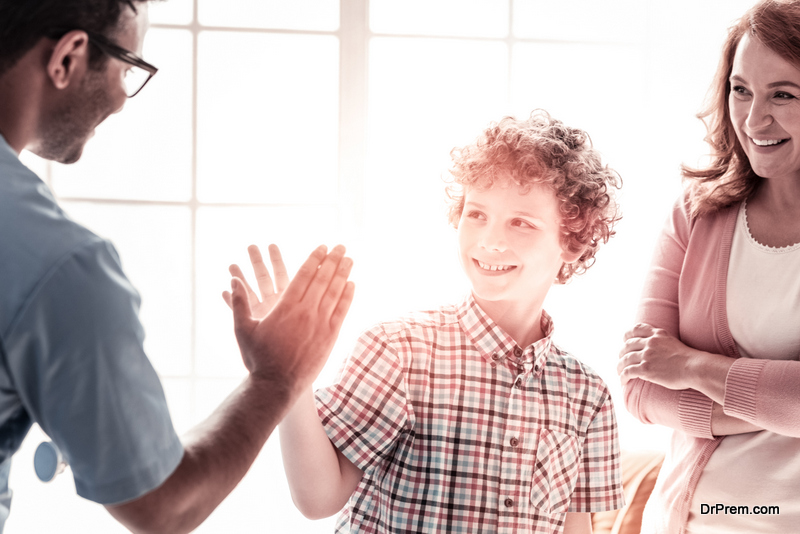 The MSN degree for nurses who feel they would make excellent educators has a strong focus on teaching around the health information being studied.
In order to be suitable to educate other healthcare professionals, it's necessary to be one first. Therefore, this alternative degree course gets graduates ready to pass the NLN exam to become qualified to work as an educator within the healthcare field.
At that stage, creating suitable lessons, teaching students, and providing guidance on how clinical practices can be run better by students are just some of the areas that an MSN/Ed degree allows graduates to get involved in.
MSN/MBA
Another approach is the MSN/MBA program which provides deep customization for nurses who wish to become a Certified Nurse Manager.
This role uses the knowledge acquired both from a master's in nursing and an MBA to provide a business understanding, include analytics in healthcare, and provide the ability to broaden services, improve policies, and modify procedures to improve the clinical performance of a healthcare facility for the better.
For leaders at his level, the top salaries reach above $120,000.
For the FNP, Does the Studying or Certifications End?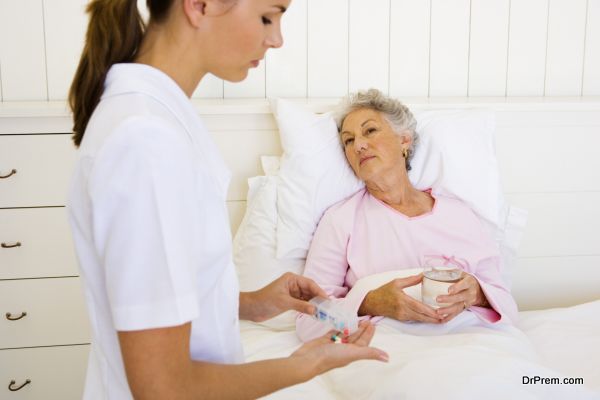 To work as an FNP, it's necessary to take one of several different certifications to validate the knowledge acquired. This is not unlike graduates with a law degree needing to pass the relevant state's bar exam before being able to practice law in a certain state.
To take one of the exams, it's necessary to have an RN license or equivalent from a qualifying country, and a masters or doctorate in Family Nursing that's an approved program from either the Accreditation Commission for Education in Nursingor the Commission of Collegiate Nursing Education. These Nurse practitioner programs in Michigan from Spring Arbor University are a great option as they can be studied online and fit around your nursing duties. Also, clinical hours (over 500) must have been completed satisfactorily under supervision.
Additionally, for qualified and licensed FNPs, it's required to re-certify every five years along with continuing to hold a valid state nursing license. Additionally, some states vary in their requirements, so it's a good idea to check this depending on which state you wish to be licensed and work in.
As you should be able to tell from this detailed explanation about Family Nurse Practitioners and other alternative educational/career routes for ambitious nurses, there are many solutions to advance in your career. If you're a nurse looking ahead to the future and you don't wish to get stuck performing similar duties with no oversight or minimal control throughout your working life, this is excellent news.
Article Submitted By Community Writer