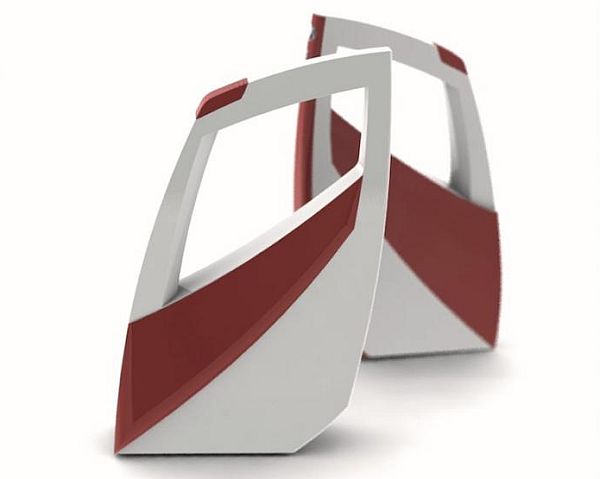 A fire-extinguisher is used to snuff out or control small fires. It is a compulsory tool to be fixed in all buildings. A typical extinguisher is a hefty red colored cylinder that is normally wedged on a wall. Franklin Gaw, has designed a fire extinguisher keeping in mind the spacious and dim character of a movie theatre.

Its curvy design has been inspired from the chairs placed inside a movie hall, which have an upward structuring. Franklin has consciously tried to incorporate easy usage which will save precious time. The façade has been given a clean appearance with a property to blend perfectly with the surrounding it is placed in. When need arises, it will be easy to locate and save bigger losses.
One more quality which will leave you impressed is the presence of a detector, which will sense fumes that may turn into flames. This will make sure that an alert signal is sent before much damage is done. Fire Extinguisher, conceived by Franklin, is an ingenious device which will keep a movie hall fire safe.
Via: franklingaw