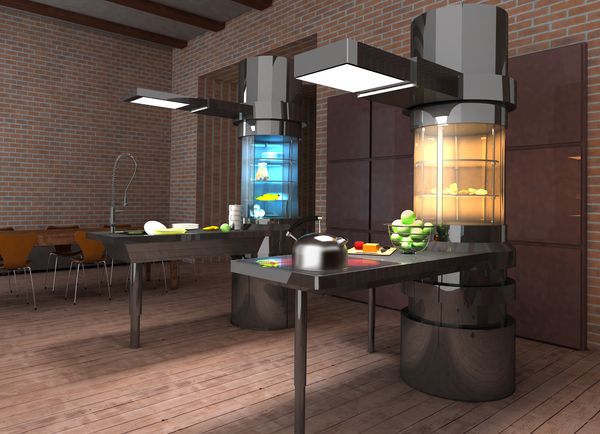 Working class hardly gets any time for extensive cooking. Catering to this section of the society is Stilli, a modern kitchen designed by Yulya Besplemennova.All the necessary equipments ranging from an oven to electric grill, cupboard to electric cooktop and fridge to air duct have been fitted to it.

Stilli has been fashioned using stainless and red-hot glass, that make it quite sturdy. The design consists of two cylindrical towers, which are actually a fridge and an oven, and act as core functional parts. These areas are beautifully illuminated using florescent light. They have rotatable axles, onto which different elements can spin. The whole kitchen has been split into two sections. The first section includes the work table, which has been fitted with an electric grill, an electric cooktop plus an extractor fan which has a lamp as well. The second portion consists of a table to work on, sink and a light source.
Stilli has two legs, and the one that hold the sink area can rotate at an angle of 90 degrees. A lot of flexibility has been sprinkled on this kitchen. The work table can also spin on its telescopic legs that have been fitted with castors. If required, the telescopic leg can be placed below the table top, which will endow the user with a flexibility to adjust the height of the table on which the fire area is present. A lot of empty space is generated in the lower section, which can be intelligently used to place a dishwasher or a refrigerator.
Stilli, with its colourful and tasteful features, will make cooking time more fun. So, shake the chef in you to stir yummy meals in a compact yet functional kitchen.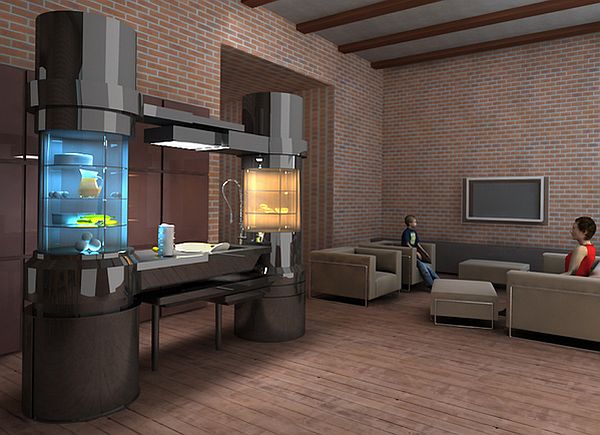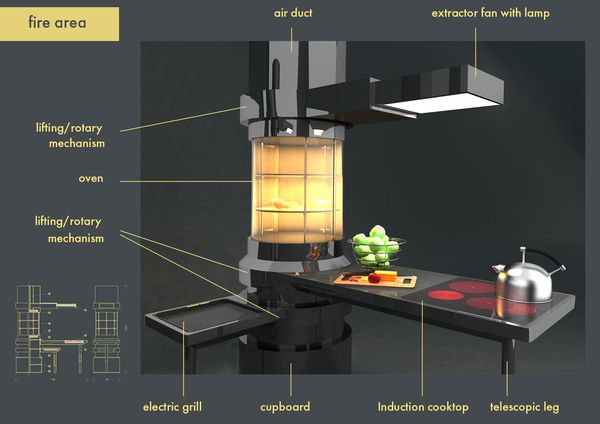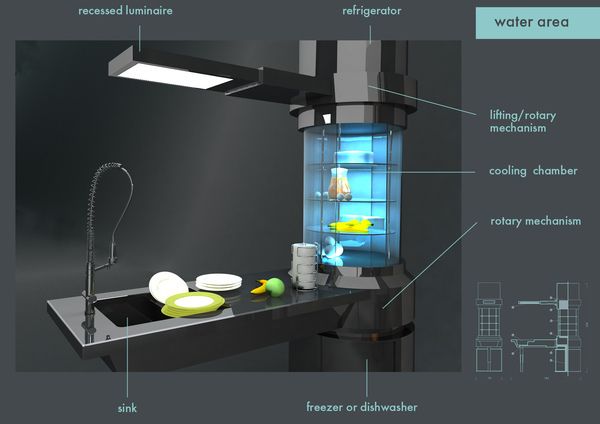 Via: Behance