Staircase railings form an important part of the interior of any kind of house. In addition, they are very important from safety point of view especially if you have small children or older people at your home. They add to the beauty and value of your house because of their designs, patterns, and colors. Here are some of the most attractive and creative banister designs you would definitely love.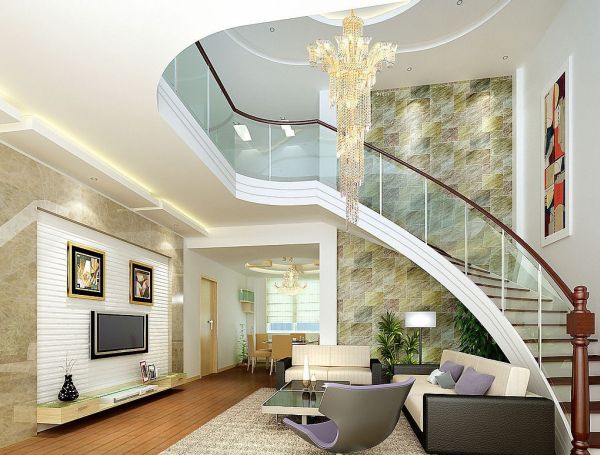 Banister Bending Staircases: These are extremely remarkable and asymmetrical work of functional art that is based on a three-dimensional computer modeling system and is designed using laser-cur materials. They are installed at a home in London and are created by architect Alex Haw from Atmos. The design created by warping, twisting, and bending from the treads moving upwards towards the balusters and banisters. This gives an entirely new look to the regular Staircases.
The Emmental Stairs: This extremely artistic design is the creation of Biljana Jovanovic who designed it for one of the families who wanted to renovate their apartment but did not want to destroy its original historic ambience. The design is simply aesthetic and gives an additional personal touch to the living area.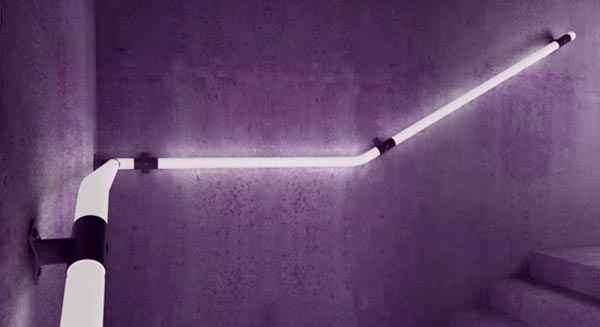 The LED Hand Railings: Designed by Zoran Sunjic, this incredible LED hand railing can add safety to your house by illuminating the staircase. Railings are an important part of a safer staircase and hence it is lighting of the treads and risers makes it sure that you have a safe and light-guided landing and direction change especially while coming down the stairs. This will reduce your chances of falling off the stairs and enhance the beauty of the place.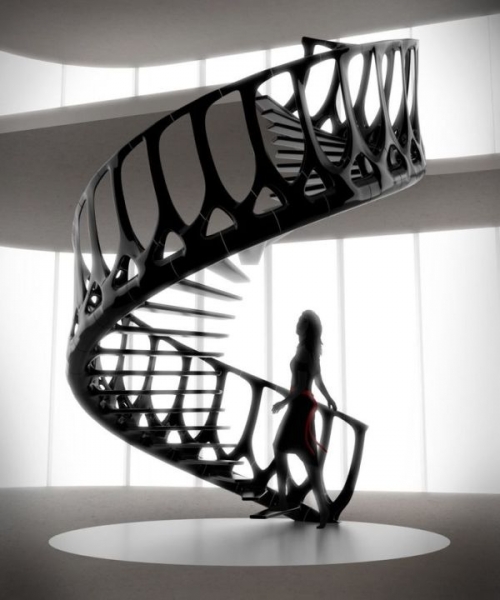 The Vertebrae Banister: This extremely futuristic and sculptural staircase is designed using glass and timber that give it a more finished look and is the creation of Philip Watts Design.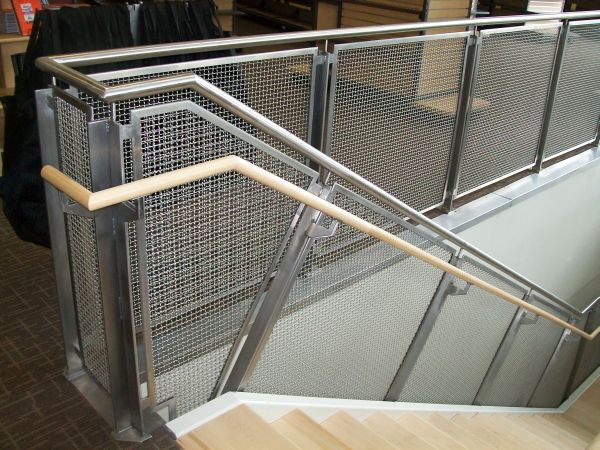 The Steel Mesh Banister: This is a completely new way of providing safety at the stairs by using the steel mesh as an alternative of railings along the staircase. The stair banister is designed considering the personal safety as well as artistic taste and modernity of the inhabitants of the house but without compromising their security.
Summary All these railings and banisters are ideal for your houses; however, while choosing one you must be careful to select a reliable and sturdy option to provide you the best support and safety.