3D printing might not be quite there yet, but the technology has indeed advanced leaps and bounds, with respect to the utility and scope of objects that are 3D printed, in last 30 years. Lately we have started to notice how 3D printing has pushed to a new level, with an array of truly remarkable results. 3D printing is all set to transform the world via enabling us in making all forms of bespoke objects. Below is a brief list of a couple of coolest inventions to have come out from 3D printers so far.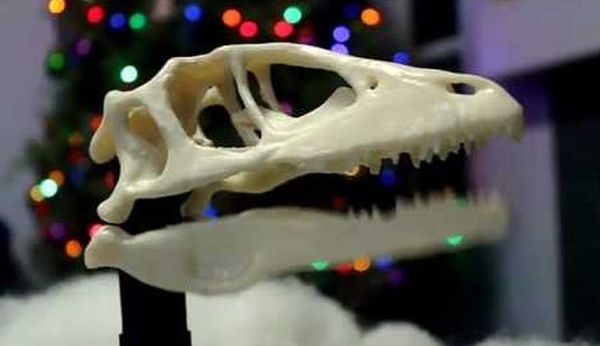 3D-printed dinosaur skull:
Spanish design studio Namisu invented the 3D-printed Tyrannosaurus Rex called the 3D-Rex which is actually a head sculpture designed for home decor. You can mount this innovative and incredible work of art on your tabletop or wall. This is indeed a great way of displaying a prehistoric legend within your home.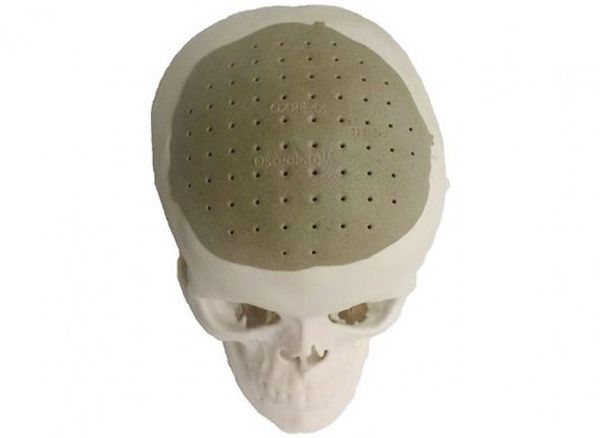 3D-printed Prosthetic Skull:
An anonymous man last March in the US had a major portion of his skull interchanged with that of a 3D-printed prosthetic plastic skull. This was the first ever operation of this kind. The Oxford Performance Materials that received approval for performing such techniques from the United States Food and Drug Administration performed this transplant. The organization created this artificial skull resting on the 3D scanning of the individual's head while the polyetherketoneketone prosthetic comes with holes to promote the growth of novel bones and cells.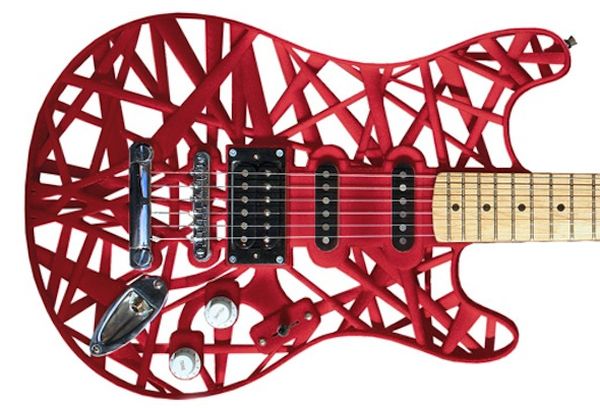 3D-printed Guitar:
Crafted by Olaf Diegel, it is first ever series of the 3D printed bass and electric guitar. There are nine wonderful bass and electric guitar designs with each of them being customizable. Thus, you have the flexibility of working with the designer for tailoring the instrument as per your needs. Besides, you can also select your preferred colour, pickups, fretboard and neck. The best thing is you can have your name 3D printed at the back of your guitar.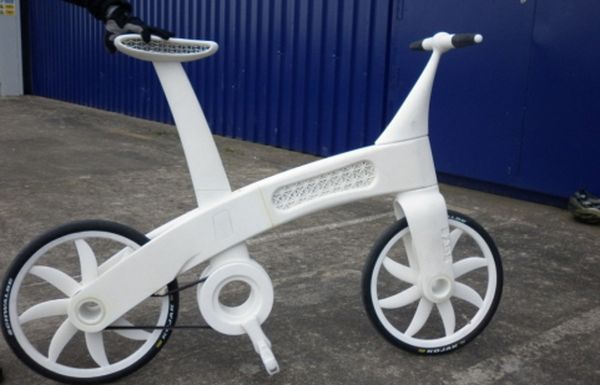 3D-printed bike:
This Airbike is developed with nylon powder with the help of a process termed additive layer manufacturing that is akin to the 3D printing yet with the additional advantage of laser-sintering for reinforcing the structure. Launched by the European Aerospace and Defence Group (EADS), the parts are capable of saving up to 60% in weight while maintaining similar strength of aluminium or steel. The Airbus apparently was faster in picking up this technology compared to everyone else.
3D-printed bikini:
Designed by Mary Haung and Jenna Fizel, the first ever 3D-printed bikini had been presented in the year 2011. Popularly known as N12, this design includes discs of different sizes, which are attached together by springs. The circles are indeed smaller on parts that require curving around your body while larger on areas that have flatter contours.