Floor pillows, as their names suggest, are designed to make you feel more comfortable when you sit or lie down on the floor. And while there may be many captivating designs for these pillows, here are some quirky designs that completely blew us away.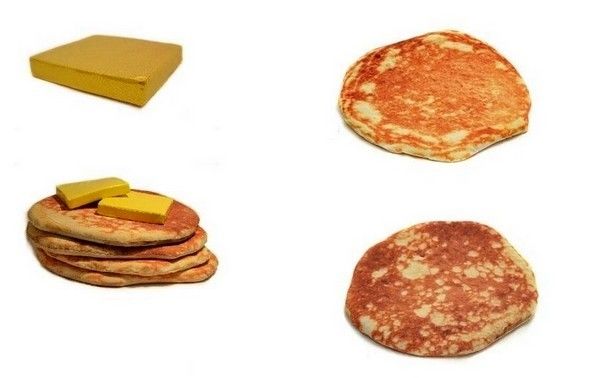 Buttered Pancakes Floor Pillow
Looking at this pillow, you would think someone was actually sleeping on buttered pancakes. Designed by Bryan McCarthy and Todd von Bastiaans, this pillow set would be the best choice for all those foodies out there. Did we forget to mention that its manifold pancake layers give you the comfort of sleeping on a mattress?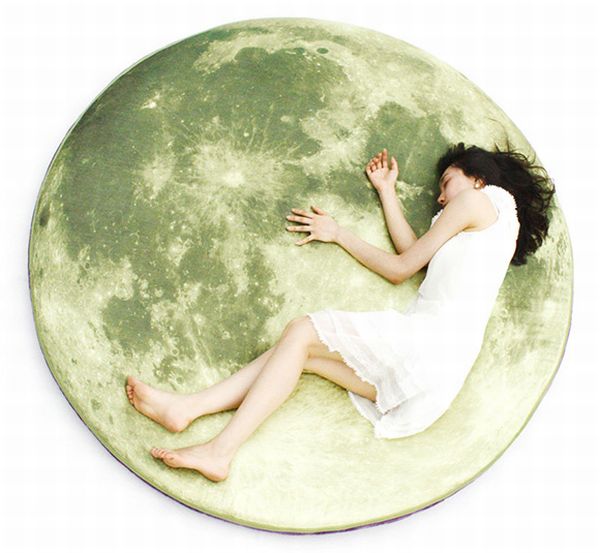 Full Moon Odyssey Floor Pillow
Ever dreamt of sleeping on the moon? Well then, you can choose to do so with the Full Moon Odyssey Floor Pillow, a 5 foot wide floor pillow that has been designed by South Korean designer Lily Suh at i3 Labs. The floor pillow has been created with over 26 hi-resolution images of the moon's natural surface, thereby creating a very realistic look. Place this in your bedroom and you would never want to sleep on the bed again.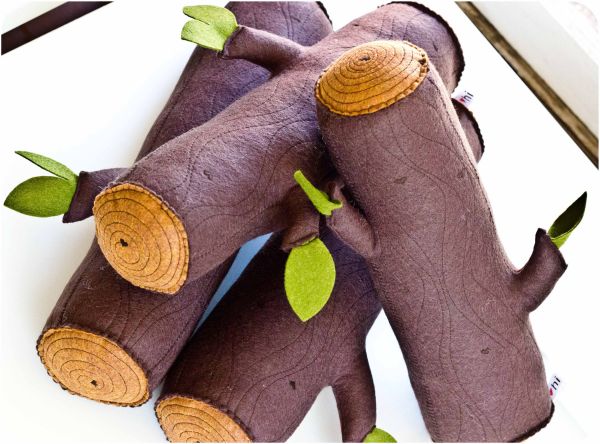 Tree Stump Floor Pillow
Plan to design your living room after a woodland theme? Then go ahead and buy a couple of Tree Stump Floor Pillows to complete the look. Designed by Etsy seller bebemoon, these 12 inch wide and 14 inch tall tree stump pillows are extremely realistic, and can be laid down or propped up according to individual requirements.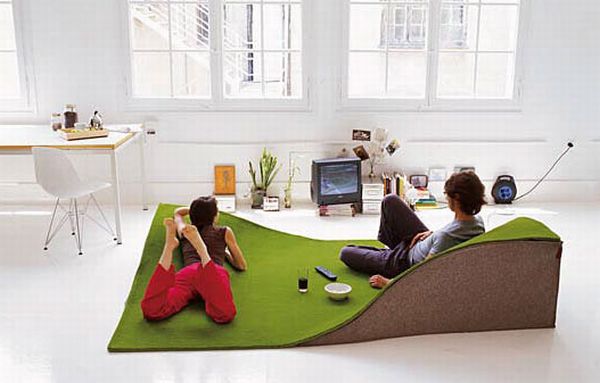 Flying Carpet Floor Pillow
Made out of 100% wool, the Flying Carpet Floor Pillow combines the comfort of a floor pillow with the functionality of a standard furniture set to give off an aesthetic looking piece of decorative that would redefine your living space. When placed at the ground level, the floor pillow would be the perfect place to roll around or relax in. Fancy leaning back on something while seated on it? Then move over to the wedges (made out of 100% foam interior) located on the opposite sides of the pillow for the same purpose.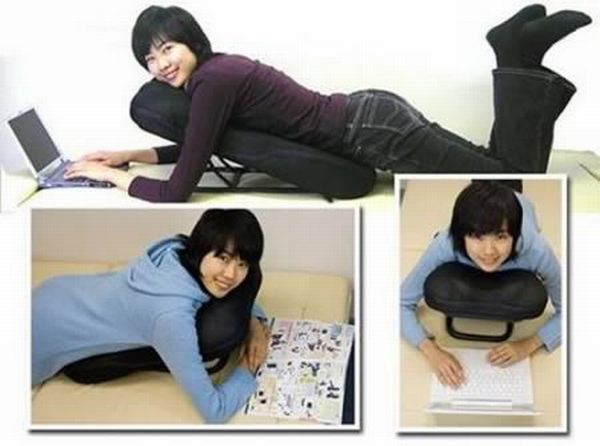 Comfort Thanko Floor Pillow
Many individuals like to lie down on the floor while reading a book or using a laptop. In any case, the entire strain of the body would be placed on the arms which would start to ache after some time. Enter the Comfort Thanko Floor Pillow, a floor pillow with propped up handles to support your weight as you relax, read or use the laptop.
Summary
We did come across other quirky floor pillow designs as well. But these managed to catch our attention with their creative designs, realistic looks and enhanced comfort levels. So if you are on the lookout for a really creative looking floor pillow, consider one from the list above.