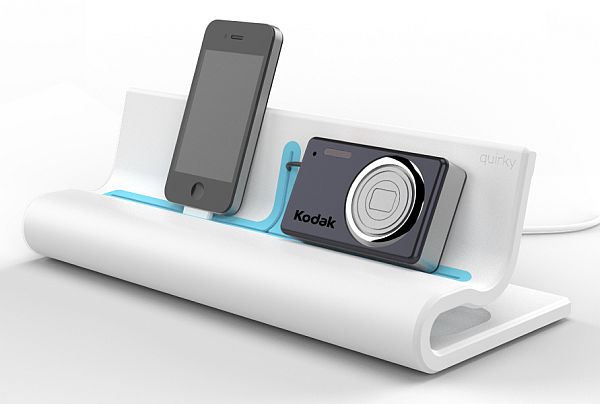 Love flaunting your expensive gadgets, then read ahead. The best period when devices lie unhidden is the time they are getting charged. But sadly, all electronic tools come with separate chargers and hence, don't solve the show off purpose. Fret no more! A docking station christened Converge has been designed, which has enough space to place at least four gadgets in an upright manner.

Converge has been fashioned in a curvy manner and has 4 USB outlets. The docking station with a clean facade has measurements that read 310mm wide x 100mm tall x 130mm deep. It comes wrapped with soft TPE grips, which make sure that charging wires don't move much and have a good hold. The docking station comes with a tagline, Rest and Recharge, which fits well with the way it has been shaped. Gadgets placed on Converge give a feeling as if they are getting their energy back by relaxing after a lot of work.
Putting away wires, in a tidy manner, is effortless because of the Stash cable management. The docking station comes with a flexibility to charge both bottom connected and side connected devices, unlike many others in this category. This gives a user umpteen power to charge a variety of gadgets like iPhone, iPad (bottom connected) or Blackberry phones, digital cameras (side-connected) to name a few.
Flaunt your gadgets while they get pumped with necessary energy with Converge docking station.
Via: quirky