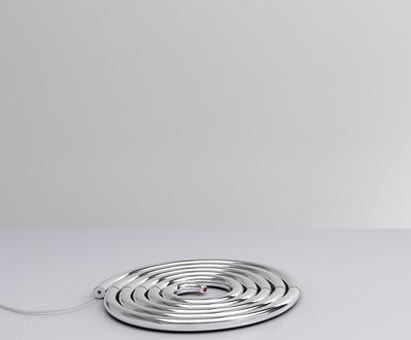 Seeing the above picture can you make any guesses that what is this latest gadget I have got for you today? I bet that for most of you it would be really difficult to figure out that what exactly is this? So let me help you and tell that this amazing coiled metallic thing is actually a lamp by Ron Ara designed for I Guzzini.
The lamp named Pizza Cobra is very flexible and can be bent into many unimaginable shapes as a cobra or into a pizza.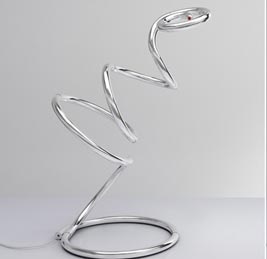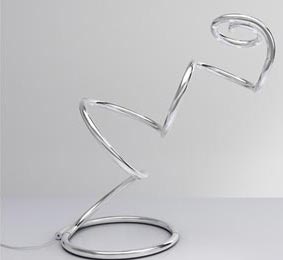 With its several shapes it becomes very handy to use the pizza cobra. Being chrome-plated and the light source made up of 6 white LEDs also helps to light up the corner of your favorite room.
The steel/aluminum lamp with chrome finish is bit heavy and weighs 2.5kg. It includes a sensor switch, which helps to switch on off the lamp with a mere touch. Buy now
Source:Uberreview