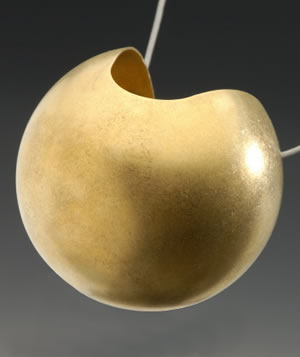 I happened to come across this very unusual necklace designed by renowned Dutch designer Marcel Wanders. Named as Nose Necklace it would surely become a unique accessory of yours once you own it.
Measuring 4.5 cm (1.76″) it is silver gold plated. If paying Euros it would cost € 720.00 or $853.39. I believe it has been named Nose Necklace as it resembles a nostril.
But, sorry to say that the name is not at all appealing me though the shape is altogether fantastic and new and that's what made me buy one for myself.
The only bad news is that it cannot be purchased through a U.S retailer. All one has to do to own it is order the overseas shipping which will approximately take a week or two for shipping. Buy now
Source:Poaa