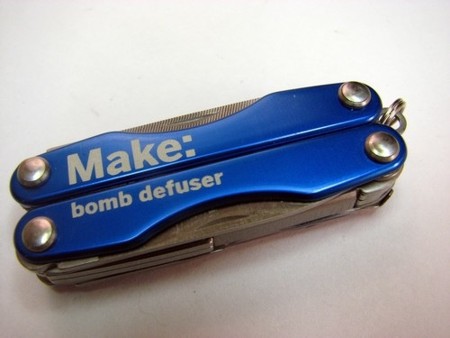 I like multipurpose gadgets. The more options they provide, the more they are closer to my heart. I simply love the idea of having a single thing that would do a dozen task, like this MAKE bomb defuser.
The MAKE Bomb Defuser easily fits on your key chain. A perfect companion for those who like to keep their tools handy. Ideal for emergency use. The one featured here is a limited edition version, with MAKE: bomb defuser laser etched on the body.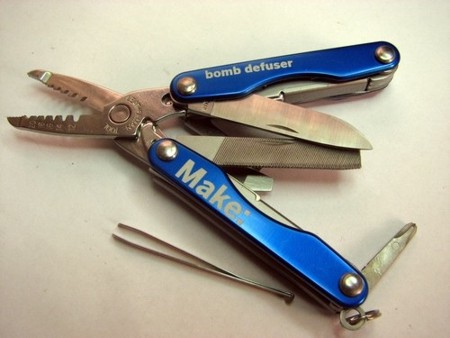 Lets take a look at the features offered:
-Spring loaded electrical wire cutter with 20, 18, 16, 14, and 12 gauge wire strippers.
-a straight knife.
-a tweezer.
-small, extra-small and Phillips screwdriver.
-wood and metal file.
-and the most important of it all, the bottle opener.
The Leatherman "Squirt" E4 (electronics version) comes with a lifetime warranty. The gadget sells for $39.95.