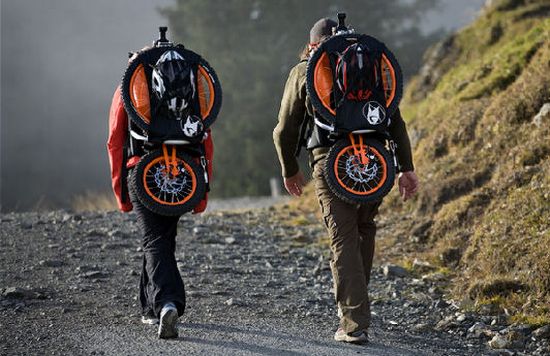 Just add some originality and a little adventure to imagination and maniacs would come up with wonders. One such product, dubbed The Folding Bike Bag, by Bergmonch so easily falls into this category. If you are a trekker and adventure is your passion, then this Bike Bag does deserve a serious peep into. This folding 9.5 kg bike bag is a scooter/bike without a rear suspension and that small wheel. Hard to segregate for sure! 'Scooter or bike?' is the real question.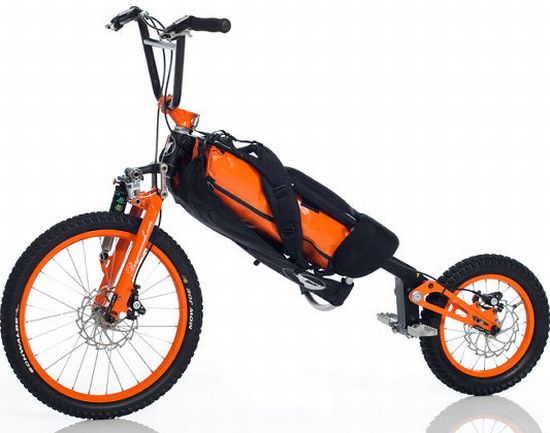 Guess what? The backpack is convertible; just get it down the shoulders and convert it to a bike in just 2 minutes! It comes packed with a knapsack and a bicycle. So, it provides one with the luxury to ride and carry as per his/her wish.



Well, call it absurd, creative, usable or whatever; perspective and intent definitely make all the difference!
Via: Besportier