If you live in a region known for its hot summers, you must install an outdoor shower to cool off during unbearable days. Outdoor showers, although common, need dedicated outdoor space as well as proper plumbing arrangements. So while you are getting ready to invest in an outdoor shower, consider opting for trendy outdoor shower designs that would add some style and elegance to your house.
Here for your reference, we have enumerated the most popular shower designs. Since most of these designs are utility-based, you don't have to worry about them being outdated. You can rely on our word. Putting your money on them is a one-time investment. 
Folding Shower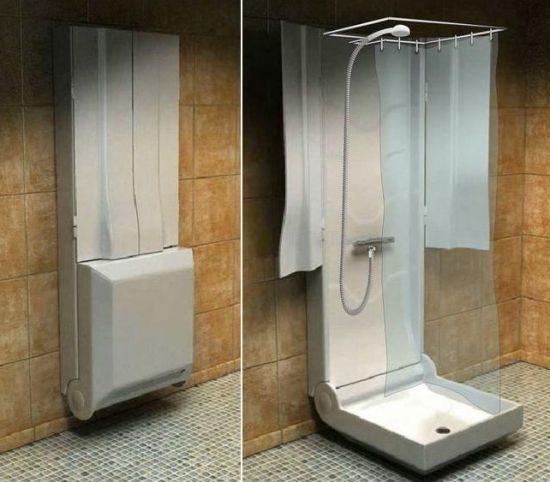 If you don't have adequate space in your bathroom to install a full-scale shower, you would possibly like to have a look at the "Folding Shower" that as suggested by its name folds to add extra space to the bathroom. Ideal for as small apartments, bathrooms and studios, the folding shower uses thermostatic valves to pour hot and cold water for a relaxed bath. Easy to install or remove, the portable shower is available in different sizes and colors to match the interior of your place. When not in use, the shower system turns into a small wall cabinet for easy storage.
Via: Supiot
Some More Trendy Shower Designs
If you are looking to renovate your bathroom, then consider innovative walk-in shower designs to make it look and feel different and interesting. There are many appealing walk-in shower designs available in the market that will not only make your shower more functional, but also elegant and modern.
Going for unique and space-saving designs can also help you create or install a walk-in shower anywhere you like. Here are some creative walk-in shower designs to help you choose the right one according to your needs and likings.
1. Glass-enclosed showers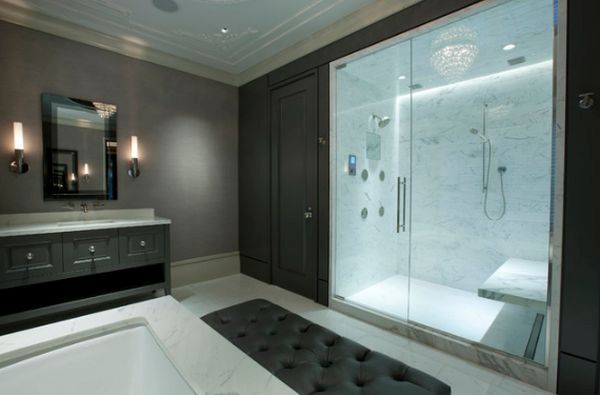 If you want the look and feel of a spa, you can achieve it by using glass doors in your walk-in showers. If you use light-colored glasses, you can give an open feel to your shower, while making it look bright. For a slightly private feel, you may also design the shower in a corner of and keep the rest of the space open for dressing up, washing and cleaning purposes.
2. En-suite showers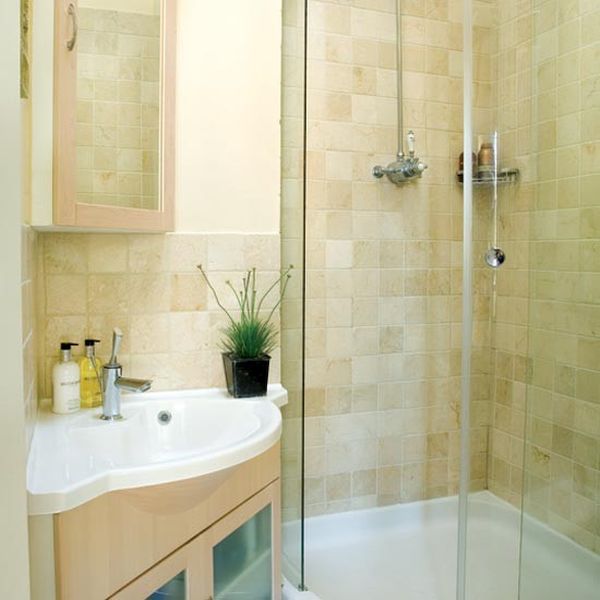 These types of showers come with glass doors to ensure privacy in personal spaces. Usually, you will find no boundaries separating the suite and the shower. Presenting a modern and appealing design, the walk-in shower with a glass door is designed for private suites only.
3. Well-lit showers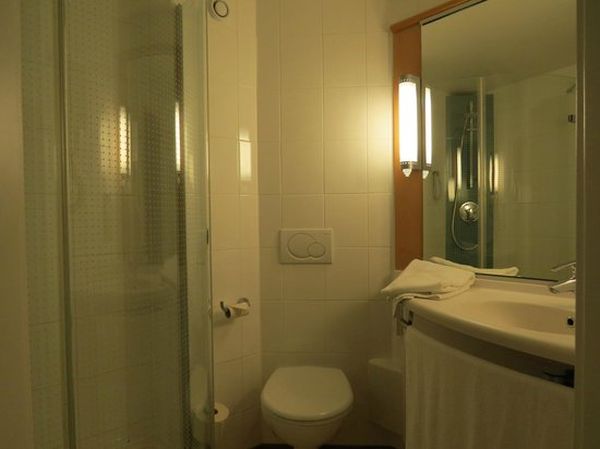 If you want the sunshine to enter your shower, you need to place it in a corner where light can filter through its windows. You can also think of a place that has an open roof. Then you can cover the open roof area with a glass cover to let the sunlight enter your shower. For more brightness, you can add some extra artificial lights too.
4. Standout showers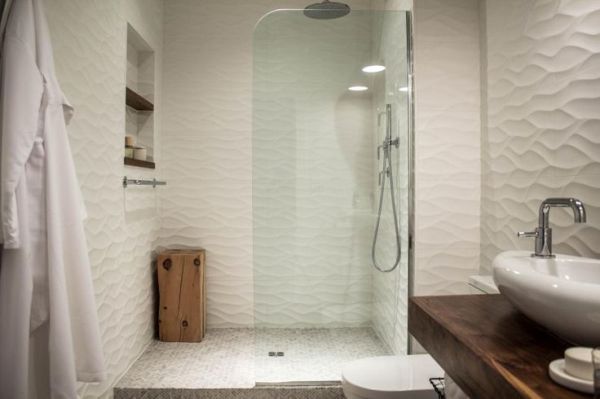 These showers actually stand out within the space by adding small steps at the entry. However, these showers usually come with glass doors. You need to be creative to make your walk-in shower look beautiful and trendy. For instance, you may use mosaic tiles on the back wall or make in-wall shelves to save space and draw attention towards the shower.
5. Open showers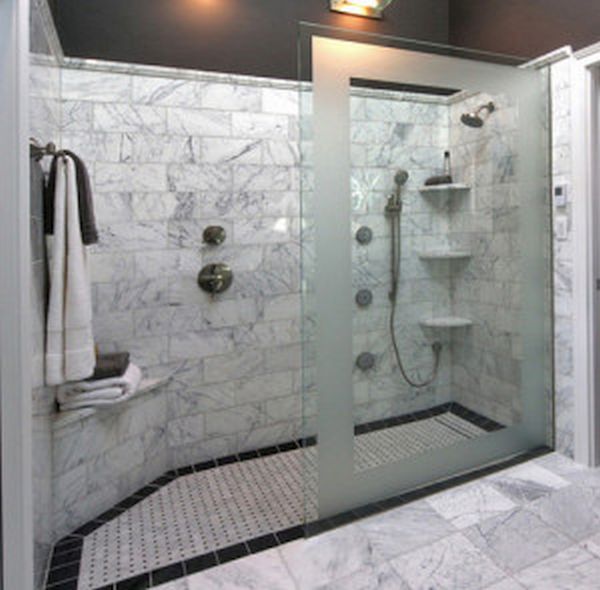 Open showers can save a lot of space, as they do not have double showers. These types of designs also look more spacious and give a comfortable feel. You can add some natural stuff to give them a greener, natural feel.
Nowadays, homeowners are using creative ideas to make their walk-in shower trendy and beautiful. While en-suite showers are more private, open and standout showers give a more relaxing feel.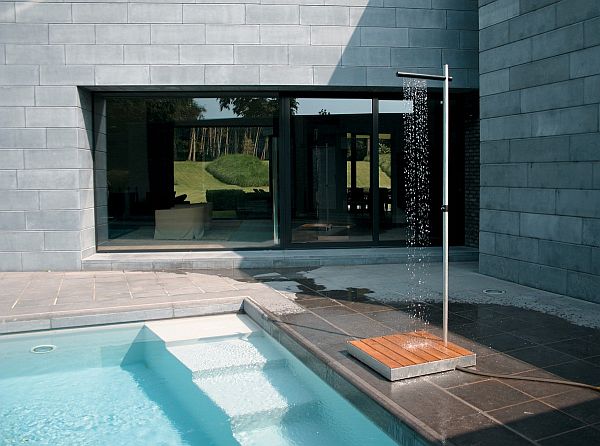 6. Cascade

Designed by Trade Winds, the Cascade Outdoor Shower combines functionality with its unique style. It consists of a horizontal overhead tube that lets water flow down like a curtain (just like a waterfall). You can use a discreet tap on the vertical tube to adjust the pressure of the water. The Cascade is the perfect outdoor shower for terraces and gardens.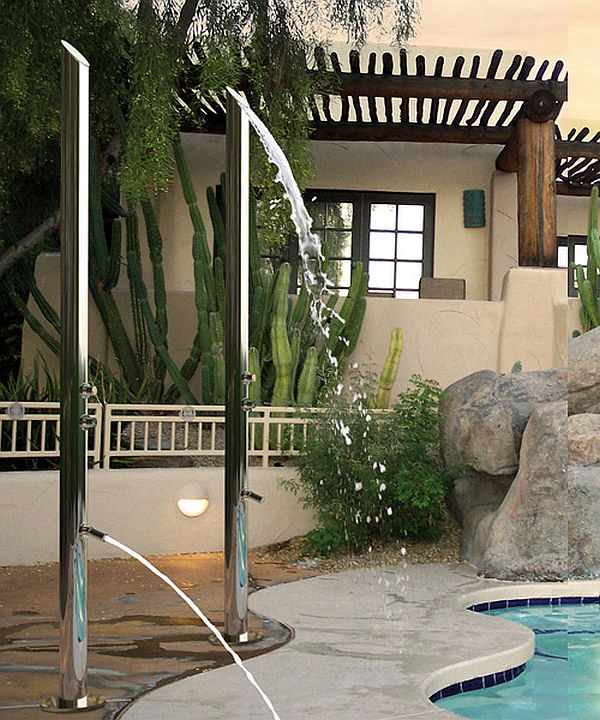 7. Aquabambu Outdoor Shower Column
Designed by Bossini, the Aquabambu Outdoor Shower Column is modern, stylish and completely unobtrusive. The standalone design comes with a foot diffuser as well as shower. This eco-friendly outdoor shower would definitely give that ultra modern touch to the outdoor landscape of your home.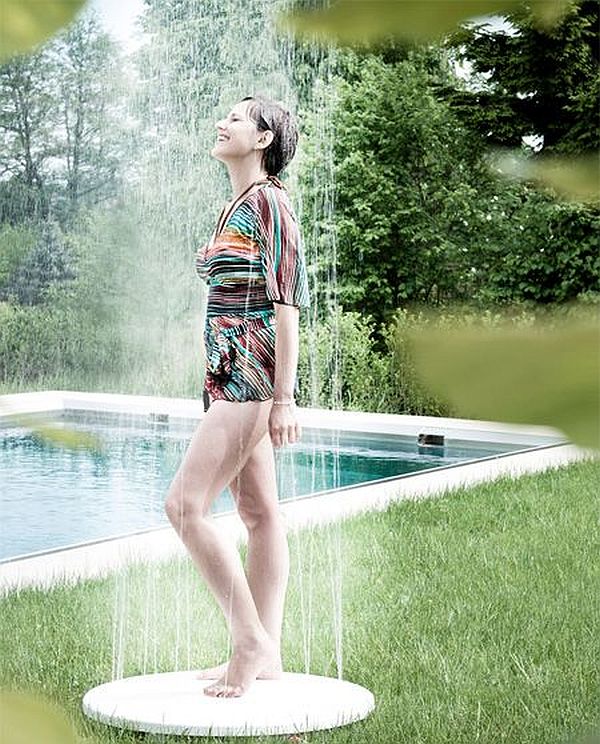 8. Viteo Shower
Designed by Danny Venlet, this outdoor shower system is portable. You can place it anywhere you want and simply plug in the main water supply to the shower via a hosepipe. Then step onto the non slip base and enjoy a soothing shower, as the nozzles positioned on the circular base spray water to cool you off during hot summer days.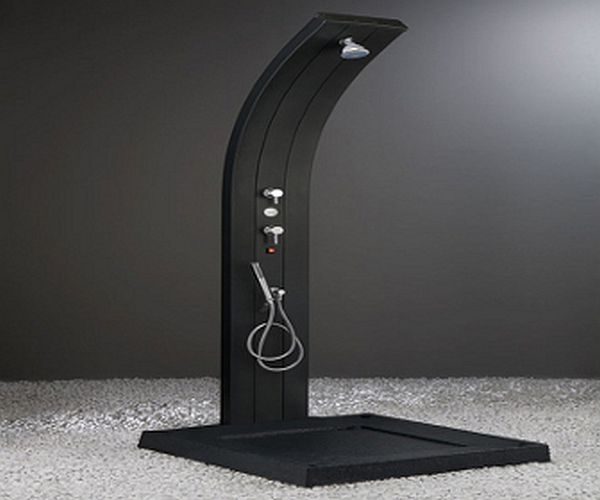 9. Arkema Solar Powered Shower
This solar powered outdoor shower is just the right option for your eco-friendly home. Fitted with a solar panel above its showerhead, the Arkema Solar Powered Shower uses the electricity generated from the panels to operate and sprinkle water.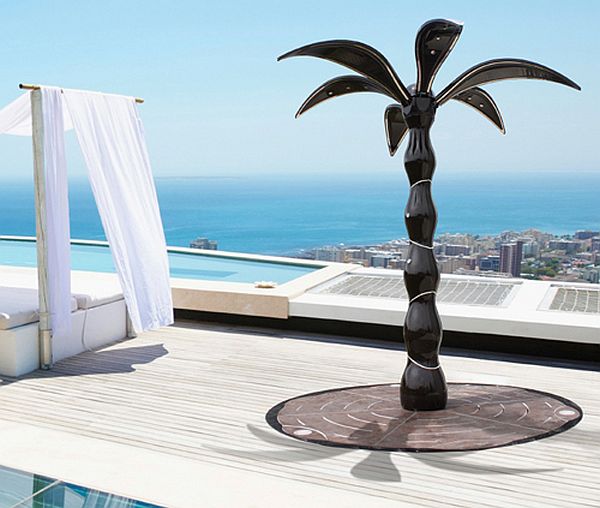 10. Folding Outdoor Shower

The Folding Outdoor Shower, designed by Dometti, comes in the form of a palm tree, which has jets fitted on the trunk as well as leaves. Enjoy a misty shower under the shade of the palm tree and simply fold down the leaves afterwards to protect the shower from heavy rain or winds.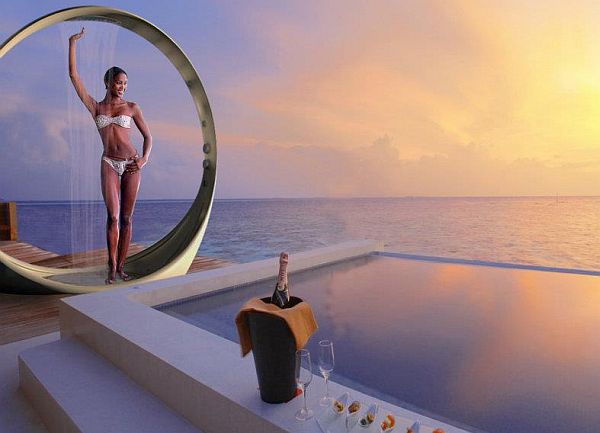 11. Multi-Sensory Outdoor Shower System LOOP
Designed by Diego Granise of Idiha Design, the multi-sensory LOOP Outdoor Shower combines a stylish appearance with great functionality to redefine the entire concept of an outdoor shower system. The shower takes its integral design from waves and can be placed anywhere inside and outside your home. Get this shower and you will have a reason to take a shower every morning, noon and at night.
Summary
An outdoor shower system is indispensable for people living in a region that is prone to hot summers. These outdoor shower systems would surely redefine your explanation of an outdoor shower and would make your backyard the cynosure of all eyes in the neighborhood.