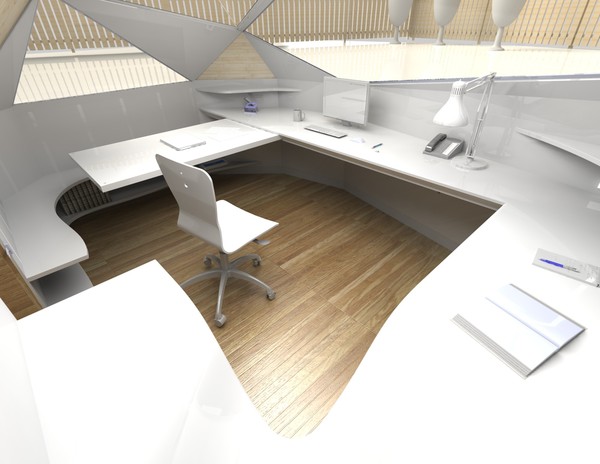 Modern times have seen misuse of resources taking place. Nick Fisher has come up with an office concept, which will let people be aware of the impact of urbanization on our beautiful surroundings. Christened the Footprint Garden Office, it will prove to be a spacious, neat office design.
The garden office has been designed keeping the 'work from home' option in mind. It will provide a sustainable and sensible environment for work, which will save our earth from further deterioration. The office allows the user to connect with nature as it's positioned on the roof. It will be submerged in the floor to some extent. This will make users feel as if the room is surrounded by a garden. The space-saving unit will not occupy additional area in the house, which can be used for other purposes.
The home office has been made from sustainable materials, like unique carbon composite, for a clean and green area. It will perfectly blend in a contemporary atmosphere and lend an elegant appeal. A sensible use of space is evident from the design. A user can fit all the important tools required in an office. Footprint Garden Office is a unique concept and will promote a sense of eco-friendliness among the working class.
[Cheers, Nick Fisher]