As the cold winter nights draw in, your wardrobe will probably need an upgrade. Those outfits you wore on the hottest summer days now need to be swapped for more practical options. This includes fabrics that are breathable and insulating to ensure you get through the season without feeling the chill too much. And when it comes to your hijab, the right material will keep your head snug when it's cold out as well as prevent you from overheating indoors. Here we look at five of the best winter hijab materials this season.
1. Jersey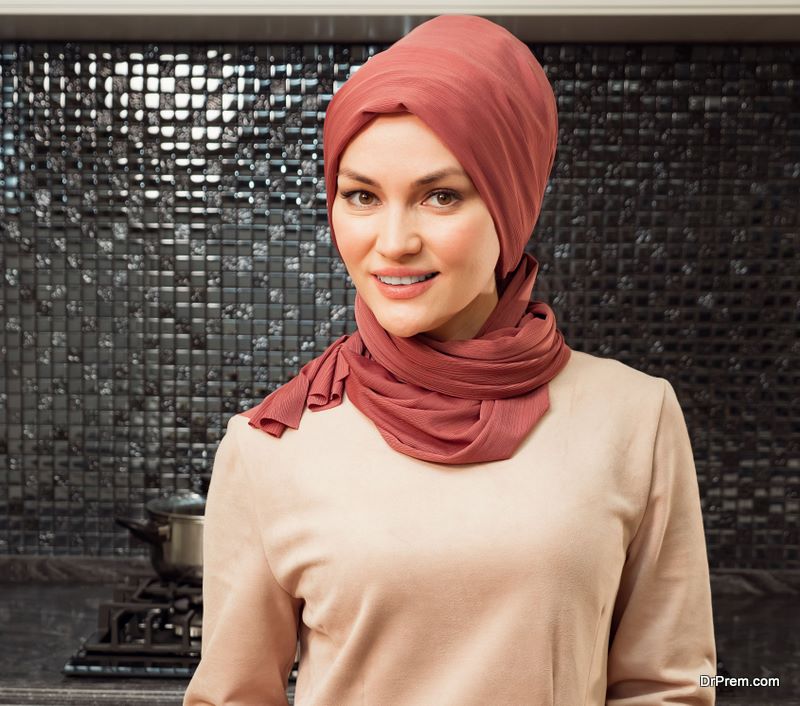 Made from cotton, jersey fabric is befitting for your winter hijab. It will keep your head warm on the coldest days but also cool you down if it gets too hot, giving you the best of both worlds. Jersey is versatile, soft and thick, and also very comfortable thanks to its knit fabric which naturally provides insulation. It's often available in many colours, meaning you can coordinate your hijab to your winter outfit, or even add a pop of colour to the miserable looking days.
2. Lenzing modal
Sometimes called 'artificial silk', modal is a type of Rayon fabric made from processed wood pulp. It's commonlyused for thermal underwear which means it's warm enough for winter. Sustainable hijab company Silq Rose have a lenzing modal hijab collection that is "comfortable, versatile and breathable, making it the ideal fabric for winter. It's also 50% more water absorbent than cotton meaning that it wicks moisture away from your body. It has thermo-regulating properties so your winter hijab will be warm but keep you cool when it's hotter.
3. Silk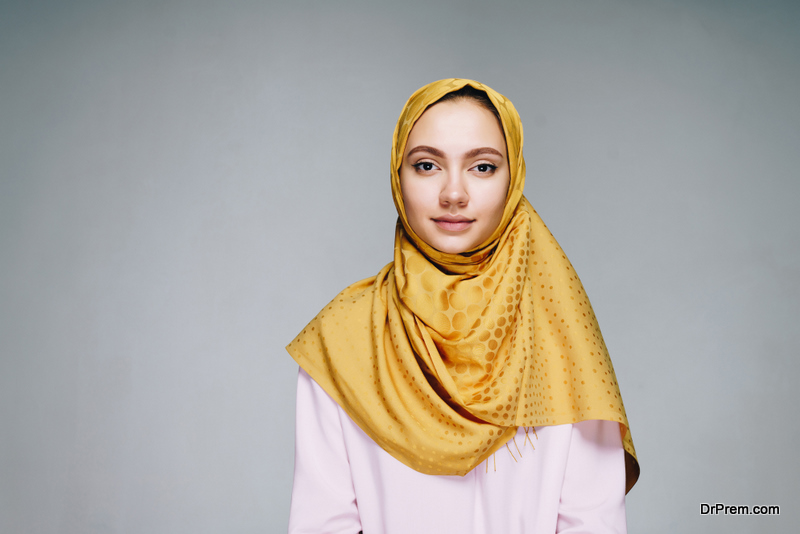 Made using silk worms, this material looks exquisite, is luxurious to touch and feels comfortable to wear. Silk is great for winter as it maintains your body temperature when it's cold by trapping heat within its threads. You won't even lose any heat in the rain, while its breathability ensures you won't get too hot either. What's more, silk is lightweight which makes it perfect for winter layering — an essential element of the season's fashion — allowing you to wear a thick underscarf without overheating.
4. Cashmere
Cashmere comes from the fleece of cashmere goats in countries where they have to withstand freezing temperatures of up to -40 °C. As a result, their fleeces are extremely thick, making it an incredibly warm and cosy clothing material. Cashmere is one of the best winter hijab materials as it helps maintain your body temperature and is said to be eight times warmer than sheep's wool. However, it is very expensive due the labour involved in processing the luxurious wool, which can take up to several months to a year.
Article Submitted By Community Writer