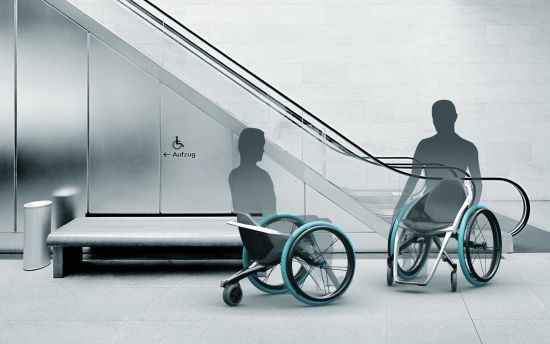 Free4 is an active wheel chair concept aimed at significantly improving the lifestyle of handicapped persons. Its two interesting variants have been specifically designed to offer greater mobility, freedom and independence. The Everyday variant distributes weight over four wheels making Free4 highly stable for short distance downtown stroll. The front wheels can also be raised slightly in this mode to overcome minor obstructions.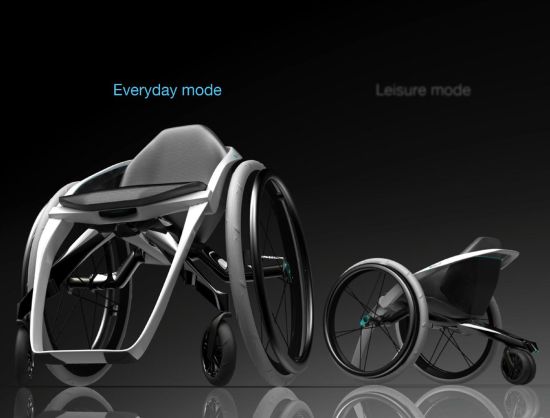 When converted to Leisure mode the front castors combine to form a double wheel making the wheelchair perfect for unsteady paths such as woodlands, gravel or grass. Also due to the lower sitting position, the user does not run the risk of losing traction due to vibration. To increase safety the user can either lower or tip up the wheelchair at the front using a pivot point near the axle.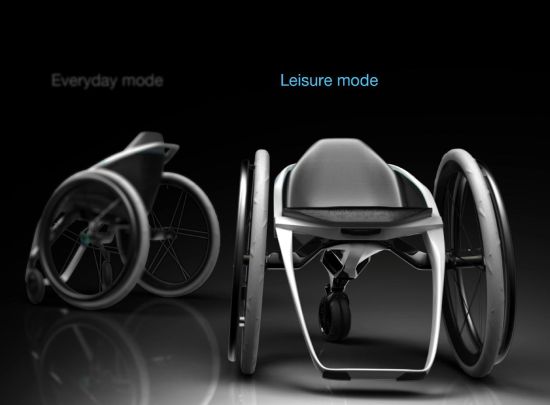 The make Free4 easy to propel the wheelchair's wheels have been fitted with ergonomic hand rims that have flat instead of a rounder rim. The wheelchair has a three-step folding frame and a seat in which the entire pack gets folded for easy transportation.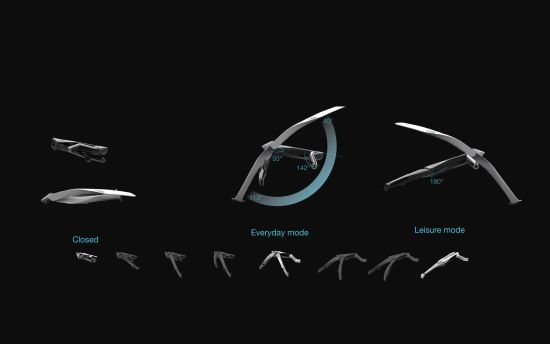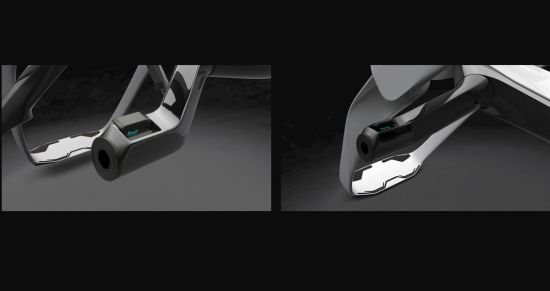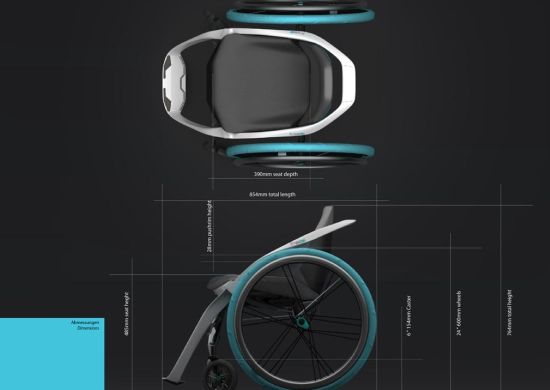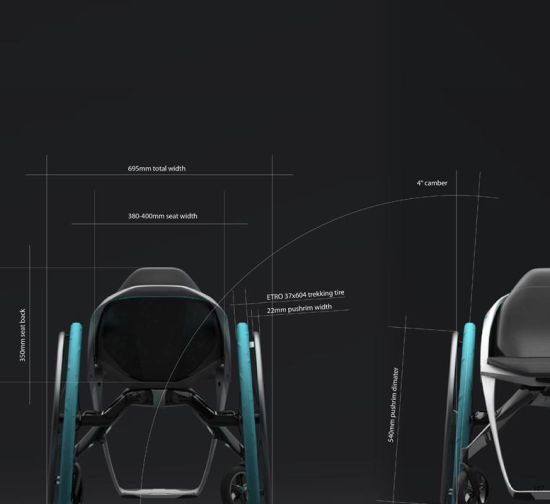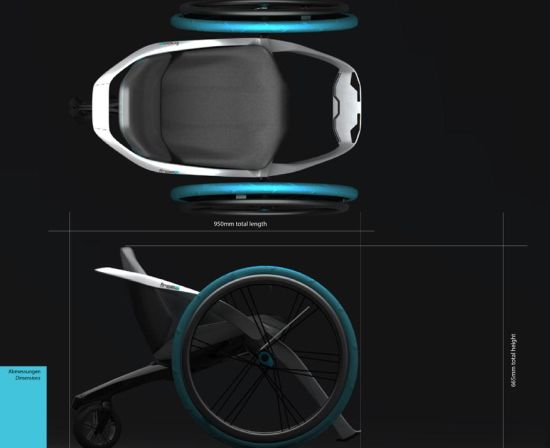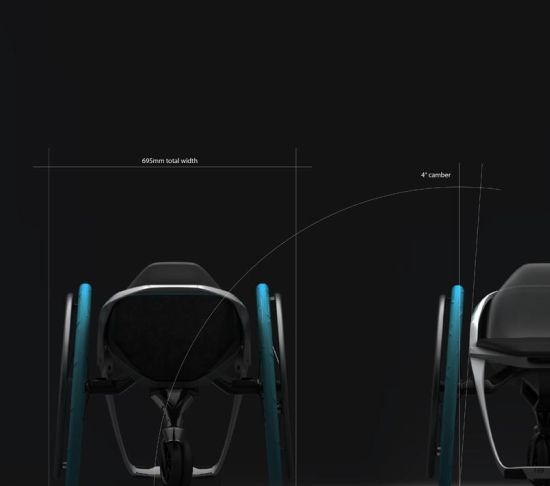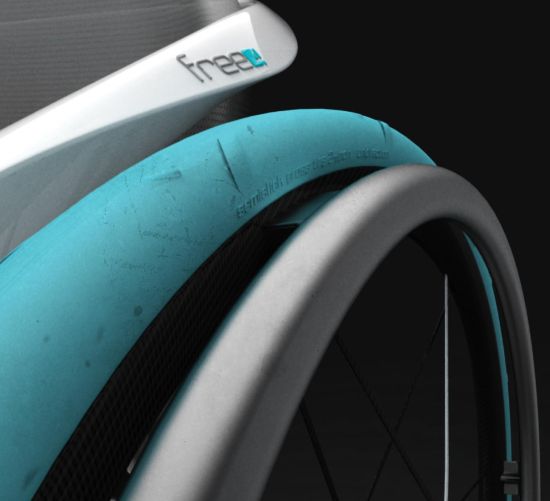 Via: James Dyson Awards