All Terrain Vehicles have always been in! Starting with Honda ATC, ATV has been produced since 1970's. These three and four wheeler vehicles have been popular all over the world, with more than 6.5 million pieces sold in the first thirty years. In fact, even after the advent of newer sports vehicles, this utility vehicle has managed to keep its charm intact. For the past decade, it has offered millions of families a fun filled, enthralling conveyance option that manages to look mean and edgy on the roads. No matter which ATV you have, people always turn around to give a second look!
Here is a list of best ATVs that has ruled the world with their design, mean mechanics and comfort.
Known as the star performer and the first of its kind, Honda ATC90 was called ATC because it was an All Terrain Cycle that allowed vehicle drivers to easily make their way through different terrains, including the difficult ones like sand or mud. The three-wheeler featured air cool, four-speed engine that gave it supreme power. Not just that, it also came with folding handlebars, which was quite an innovative accomplishment those days. However, if you thought that it was pricey, then you are wrong. The bikes blue and yellow versions came for less than USD 600.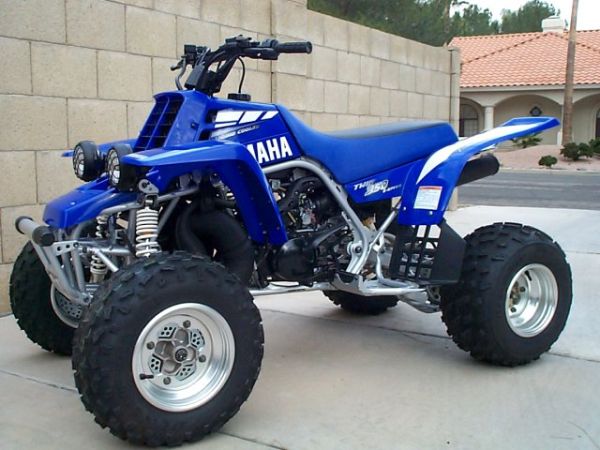 This machine looked mean from all the angles. The stylish four-wheeler, with its big tires and 350cc power plant made it sturdy, powerful and reliable company for toughest terrain. Well, it didn't really have a reverse or electric start, but it was still a machine you could race with. Today it is powered by twin cylinders and available in several countries like Australia and Germany where it is priced a little over USD 6000.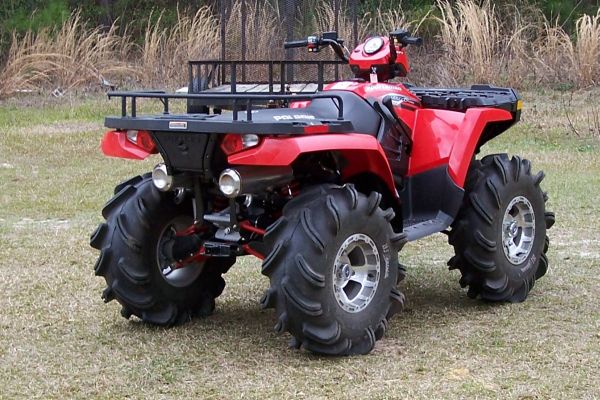 When this ATV came out in 1996, little did anyone know that a small, red color, play tool inspired book would become a leader in its class. The ATC with it 500 cc Motor and CVT suspension created waves for it's never seen before rear suspension. Moreover, now being modified, it comes with a stylish fully automatic CVT Transmission. So, whether you are in the mud or the sands, this is an ATV that would make your journey worthy!
Yamaha has been the undisputed king of ATVs and this is one of its stars. A lot like a small jeep, 2004 Yamaha Rhino forced ATV lovers to skip a heartbeat. The beautifully designed product had a steering wheel, two side seating and comfortable cockpit.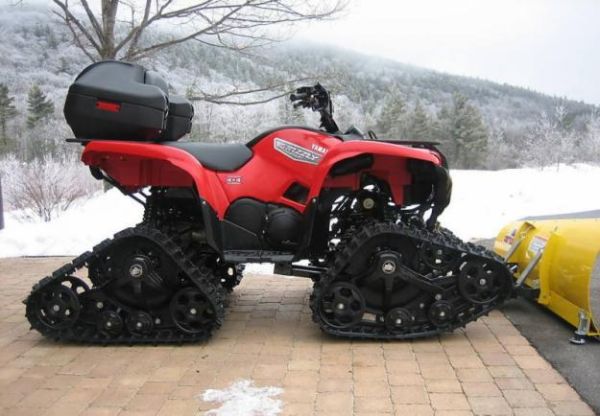 This electronic ATV is now a widely popular mode of conveyance for people who like to challenge themselves by driving on different terrains. The 2006 produced ATV comes with EPS and has several designer features that will blow you.
Of course, you would need at least a reliable pickup truck to transport these bad boys to a track or location you desire to explore. And how could you try loading these precious lifestyle toys on the back of your truck you say? Well, check out these multifunctional atv loading ramps to safely and securely load your ATV on the back of your truck.