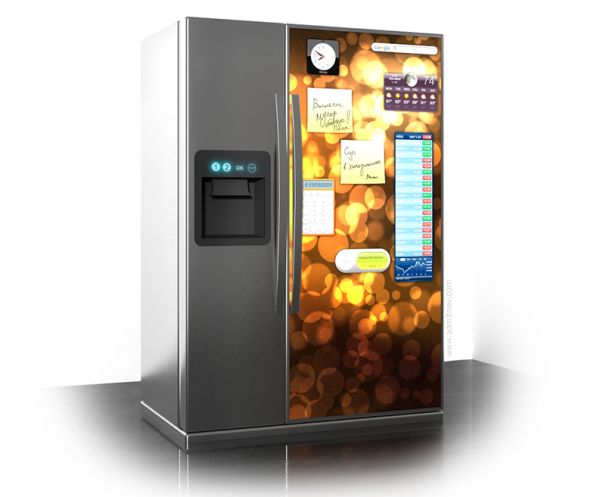 All the equipments are getting an intelligent face-lift. Humble objects are being embedded with latest technology making them all the more efficient and user friendly. One technology that has taken the world by storm and made people go gaga over it is the introduction of touchscreens. This fun and easy to use technology has found many takers when it comes to technology. ATM machines, phones, tablets, name it and a touchscreen is associated with them. Now the touchscreen affect is about to take over your kitchen in the form of Fridge 'iCool' designed by Alexey Dmitriev which vows to replace the magnets decorating your fridge.

Pictures and notes dangling placed behind a magnet on a fridge are quite a common sight. It is anticipated that in coming times the price of toucscreens will fall to such an extent that anyone will be able to purchase them. The screen will be the exact size of the refrigerator's door. Placing widgets on a fridge's screen will be made possible through Android or Apple programs. So, such a fridge will have names like "iCool" or "CoolWidget". The screen will come with a built-in camera that will robotically switch on when someone enters the kitchen. This will help in recognizing individuals and if some special information has been fed about them, the fridge will act according. For eg. if you are on a diet, after detecting your face it will get locked automatically. The screen can find recipes for you and also serve you a cup of stemming coffee/tea. Throw all the fridge magnets that hold a message, now place your message on the screen with a virtual magnet.
Make your kitchen touch friendly with Fridge 'iCool' and see how technology untwines your life.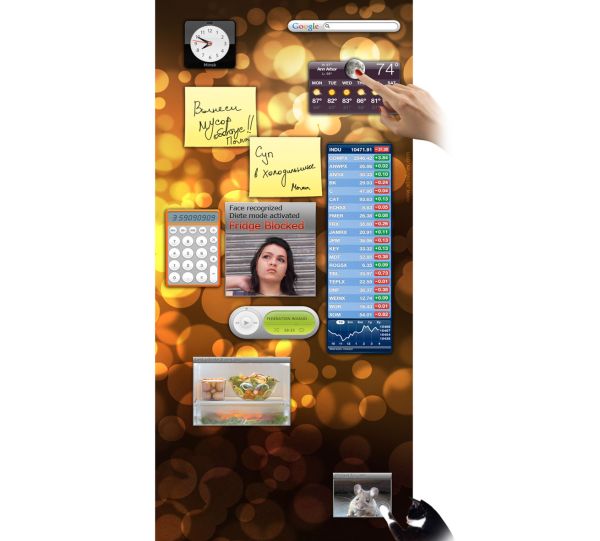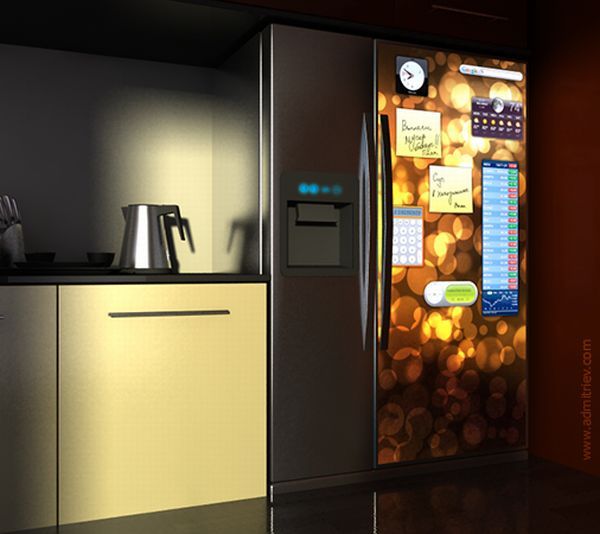 [Cheers: Alexey Dmitriev]