Modern technology has gifted us with several useful gadgets that have made our lives easier and more efficient. A common machine called the dishwater is a simple example of this. Dishwashers have become a must have accessory inside the modern day, fully functional kitchens that have made the daunting job of cleaning dirty dishes easier and enjoyable. Given below are 4 absolutely stunning dishwasher designs that would revamp your experience of cleaning dishes and will add to the functionality of your kitchen.
Eco-friendly Steam Dishwasher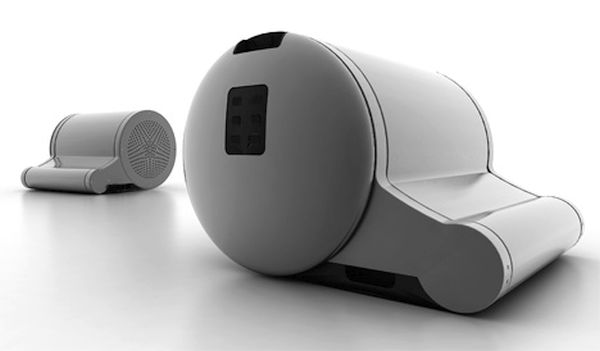 This exclusively designed and fully functional, eco-friendly dishwasher designed by Vincent Liew is simply outstanding. It has two most important advantages – first it has a compact size and second, it requires least amount of energy and water for its working. The small size of the dishwasher makes it a perfect pick for nuclear families of for elders staying alone. The dishwasher utilizes water in the form of steam to clean dishes and utensils without the need of harmful chemical detergents. A unique "membrane technology" allows the water (in the form of steam) used to clean and rinse the dishes to be recycled and reused again.
Briva In Sink Dishwasher from kitchenAid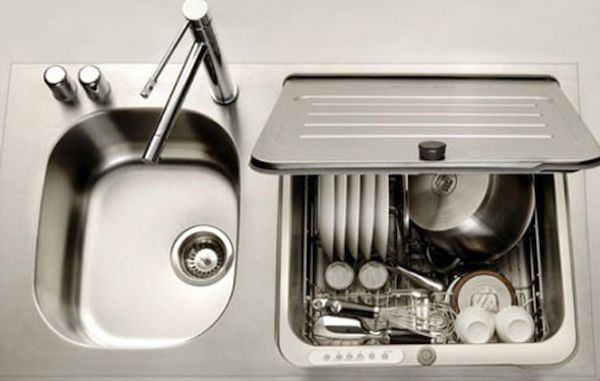 KitchenAid brings for you an extremely innovative dishwasher that is uniquely multi-purpose too. Confused? Don't be. This amazing dishwasher has a sleek, simple design which makes it easy to be placed inside small kitchens, plus it is available with a customized snap-on chopper board which allows you to make the best use of your table top surface. It consists of an extra large silverware basket and can be easily expanded to make space for large, bizarre shaped utensils. Other peculiar features of the washer include 50% less use of water and a pop-up lid that works with the FlashDry technology to release internal steam and pressure.
Miele Dishwashers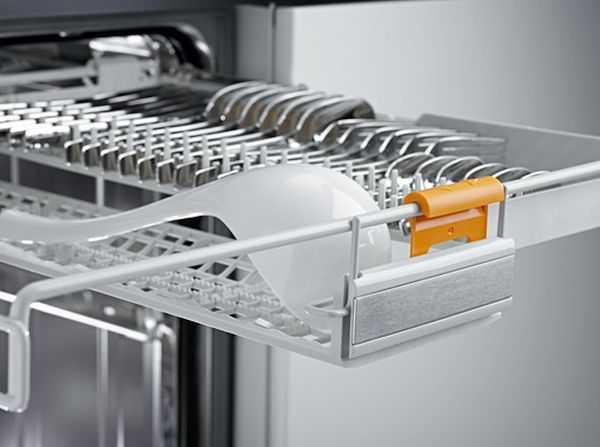 Miele G5000 dishwashers manufactured in Bielefeld, Germany are simply fabulous. These have been tested for over 20 years and the interior of this entire range features an attractive BrilliantLight illumination along with a 3D cutlery basket and features like auto open drying and enhanced basket flexibility. A very attractive feature of this dishwasher is that it produces minimal sound, keeping the kitchen calm and noise free.
The Instant Dishwasher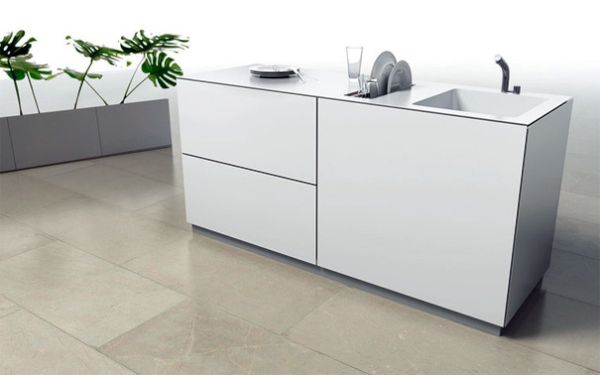 The Instant Dishwasher, as the name suggests is extremely quick and innovative since it has been designed keeping in mind the urban population where majority of people live single or in as couples. It has a small size and thus can be accommodated In a very limited space, perfect to wash two or three utensils. The credit of its design goes to Robert Lange who created the product in collaboration with Bosch. The dishwasher consists of a basket that moves up and down with the help of a shaft whereas, pump, turbine and flow heater and a water tank are placed at its base.

Efficient dishwasher designs are a one stop solution for small kitchens and having them will help you have neat and clean dishes within no time.