A bike may have its advantages in swerving in and out of traffic jams easily. However, one cannot deny the fact that bikes are hard to control and prone to accidents. This may be the reasons the automobile industry is shifting its focus towards three wheeled electric bikes. These bikes come with three wheels for added stability on the roads, albeit without taking up much space in the process. Here are 5 such three wheeled electric bikes we would probably start seeing a lot on the roads in the near future.
Vectrix 3 Wheel Electric Scooter
The joint collaboration of Vectrix and ROBRADY led to the advent of this futuristic 3-wheeled electric scooter that boasts of an ergonomic design that would appeal to anyone who is all in for the green movement. Featuring two wheels in front for a solid grip on the road, the scooter comes with a zero emission system that would definitely make it a big hit in the futuristic green world.
Tricity Tilting 3 WheelerScooter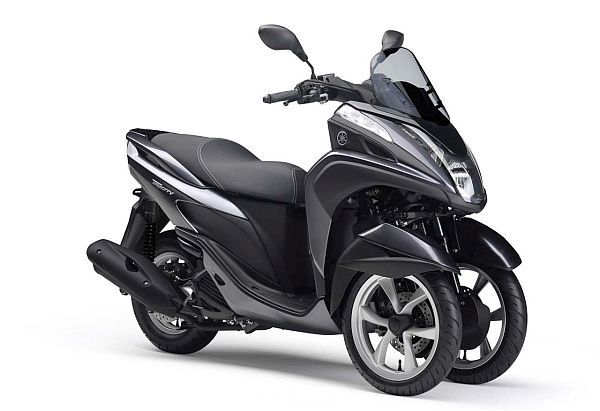 Designed and developed by Yamaha, the Tricity Tilting 3 Wheeler comes with a 125cc engine and an extra wheel in the front for added stability on the roads. Released in Europe, this 3 wheeled scooter would definitely be the ideal choice for areas prone to traffic jams.
HYmotion 3 Three Wheeler Scooter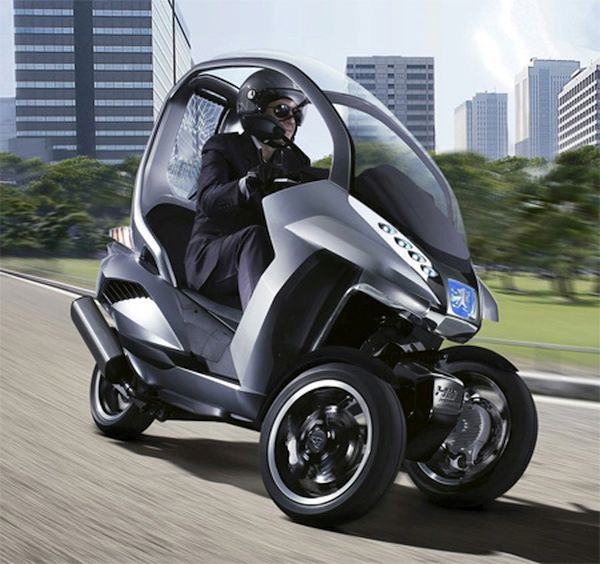 Peugeot'sHYmotion 3 comes off as a perfect balance between a car and an electric scooter. Featuring a small, lightweight frame, the scooter comes with two wheels in the front, which are powered by an electric motor. A diesel engine powers the rear wheel. The hybrid, glass topped vehicle can easily maneuver through heavy traffic and can easily reach speeds of up to 70mph.
GyroCanopy 3 Wheeled Scooter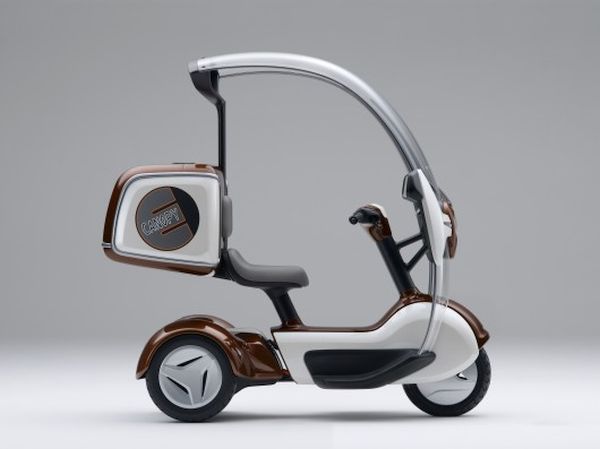 This stylish 3 wheeled scooter from Honda differs from the other scooters in this list in that it features two rear wheels instead. In addition to having a roof to protect you from sudden weather changes, the vehicle comes with an extra-large windscreen for easy visibility of the road in front. Plus, there is a large storage box in the rear for you to store your accessories safely as you drive.
Metropolis 3 Wheeled Scooter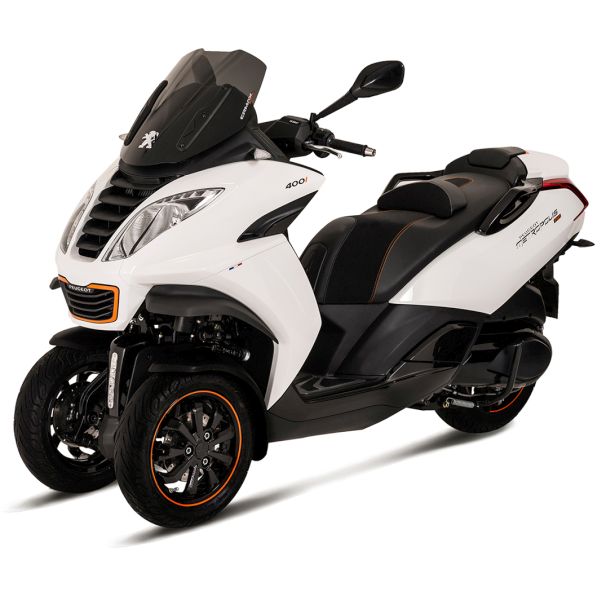 Another 3 wheeled electric scooter concept from Peugeot, the Metropolis also comes with two front wheels to help the vehicle enjoy a solid grip of the road while in motion. A 400cc engine powers the scooter to reach high speeds while a dual tilting wheel technology helps the vehicle ride on the roads with ease.

Three wheeled electric scooters that offer more stability on the roads as well as boast of zero emissions, thus doing their bit to save the environment.