The year 2014 will see a lot of changes in trends that will be a step away from the traditional things; we will see a rise eco friendly practices which will be reflected in our fashion statement as well. Sudden intensive changes shows our ability as a civilization to grow and adapt to suit the changes around us, you could say that we that we are stepping into a new era or into the future. With so many drastic changes already taking place and more ahead; could Tech giant, Google be far behind?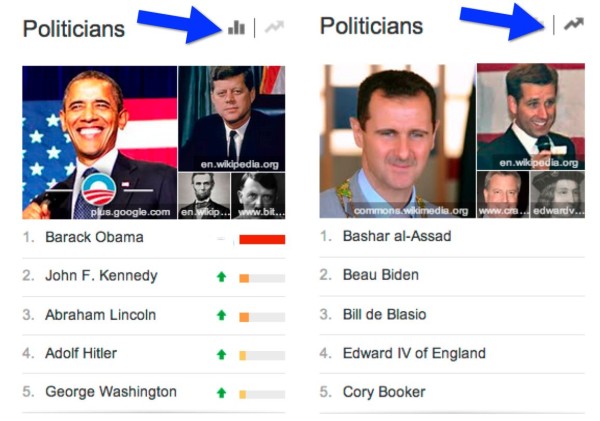 Google is a search engine that offers additional services like Maps, Alerts, Gmail, Drive and Translate. Google Trends service enables us to searches through current events across various domains like politics, entertainment, product launches across the globe. The section Top Charts groups together categories in alphabetical form. The Explore section takes us across popular searches terms and their usage throughout different locations, time ranges, and regions. Google has decided to enhance this service by making some certain changes to this particular service. The service update swill include a completely fresh new design and will also have two new features, namely, the Trending top Charts and a month's look at the Hot Searches. You will now be able to view the Hot Searches over the past month simply by clicking a new calendar icon, hovering over particular topics will give you a quick glimpse of the topic.
The first improvement made by Google will be especially beneficial to heavy duty users who search for specific data and analyze this data using according to region, time ranges, categories etc. These options such as categories, countries, Google Products that help you to refine your searches will be moved to the top of the page and be added to the navigation panel. The idea is to make Google Trends as consistent as its other Google Services by pushing it to a place where it will be more noticeable. Google will also implement changes that will make it easier to use certain power tools that help you to compare time ranges and countries.
Google is also working to improve the 'Trending Top Charts'; this shows us many lists that cover things like politics, entertainment and sports. Their improvement will add to this service that it had originally launched in May; the Top Charts feature ranks the best searched people, things and places across forty categories. After the improvements, you should be able to view more countries; a test had received overwhelming feedback from the users who browsed through the 'Most Searched' categories. For example, if the most searched country in the US ids the US; the improvements will also show Russia and Syria along with the US.