The best modern kitchen cabinet has to be eco friendly, colorful and should have some form of technology. These are a few buzzwords that are used to describe some of the best design trends for our kitchens.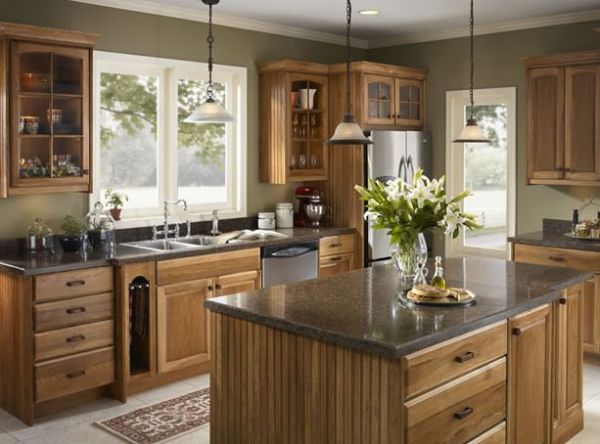 CabinetParts.com is your one stop shop where you can find the very best in cabinets for your kitchen. There is an increasing need for products that match the every changing design trends for our kitchen; an even greater challenge that faces people is finding trendy cabinets that are affordable. Laminate for countertops are a product that is always in vogue; it is available in a number of colors and can be high-tech and eco friendly at the same time. CabinetParts.com is a leader in online distribution of Hardware and Cabinets. Established in 1997, the company has made quite a name for itself as a online merchant of Cabinet Hardware that can be purchased by individual consumers and corporate customers as well. To know more about this innovative company, you can visit their official website www.cabinetparts.com.
Laminated countertops are popular because they are easy to maintain; cleaning your kitchen is vital for good hygiene, so most people use easy maintenance materials for their building their kitchens. It is also surprisingly easy to install, there are also a number of styles that you can choose from. Certain companies like Wilsonart have a range of laminated countertops that have a GREENGUARD certification; meaning that those products do not produce any chemical emissions, leading to healthier air quality in office and homes.
The current trend that people want to see in laminated countertops are patterns that are high definition in nature, these products have a 3D finish to them as well as a 3D pattern. So you have a laminated countertop that gives the look and finish of natural stone surfaces like quartz and granite, but at a small portion of the cost of one. There are also those countertops that are manufactured with preformed edges; you can get a style that has an ogee, flat or bull nose edge. New designs are always launched in the market with a low entry cost, so laminated countertops offer the most benefits for the average consumer at very good prices. According to Polyanna O'Hara, the Manager at the CabinetParts.com, stone and granite are investment pieces and come with a sink placement and countertop. Using laminate enables you to change the design when you feel it is necessary at a low cost.