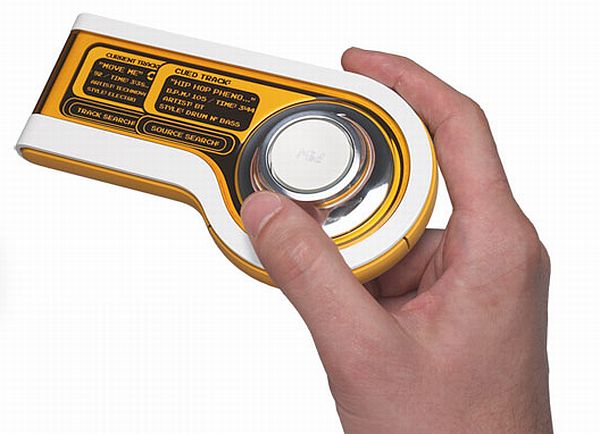 For all you music fanatics out there, here is a fresh and exciting way to search, choose, mix and broadcast music – all on the fly. We are talking about GrooveMixer, the Award of Excellence winner at the 2005 Taiwan design competition, created by James Owen Design. Groovemixer is a cool MP3 player that allows people to mix their music and then wirelessly broadcast the tunes online, as well as via speakers.

In this information age, we see some rapid strides in wirelessly enabled gizmos. The array is huge, including modern PDAs, mobile phones and the latest mp3 players. We have scores of wireless protocols coming of age, and the convenient handheld Groovemixer is taking full advantage of these developments. The GrooveMixer is also known as the GrooveStation. The GrooveDeck and GrooveSpeakers can also be used with it, to form a mobile music system (as shown in the pictures).
With the GrooveMixer, you can search and pick from favorite music files online. You can do this from any community or music group on the web. Then you can mix the music files to your own style and taste. Moreover, it is easy to instantly broadcast your custom mixes to the online music groups/community from any location. This is all made quite simple, due to the easy-to-use buttons and display screen.
GrooveMixer is how you make your mixes reach favorite online music communities or groups in a jiffy, and on the go. So, we guess it's time to give this one a try. Get mixing!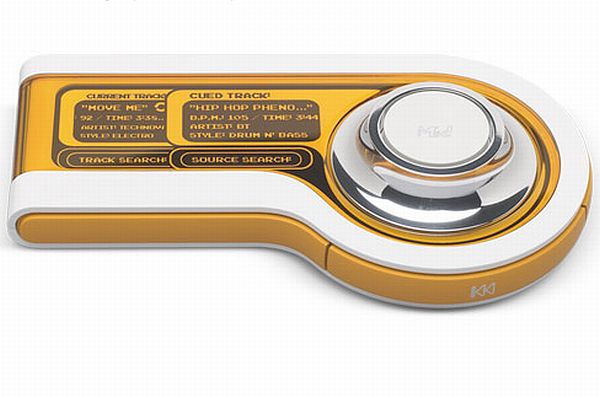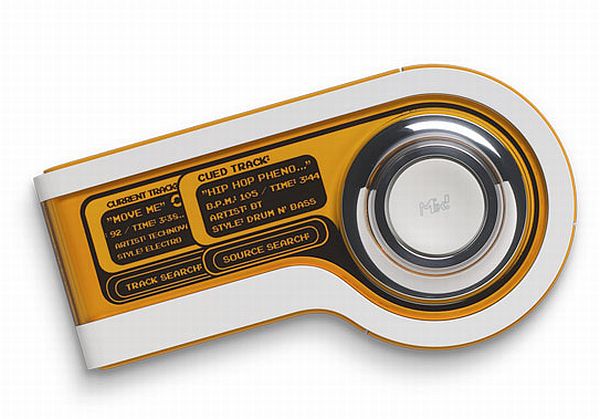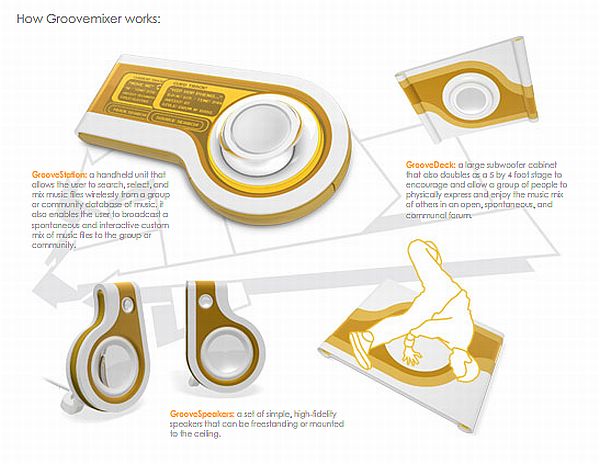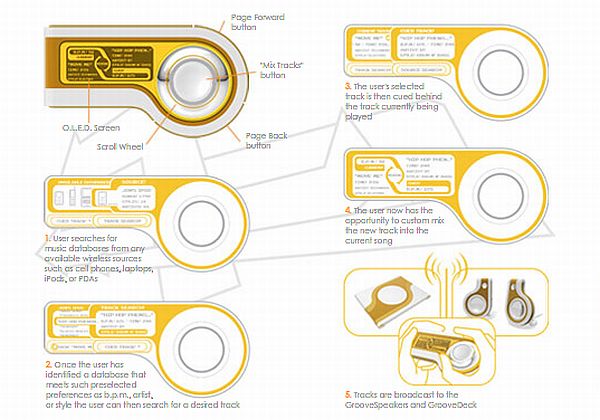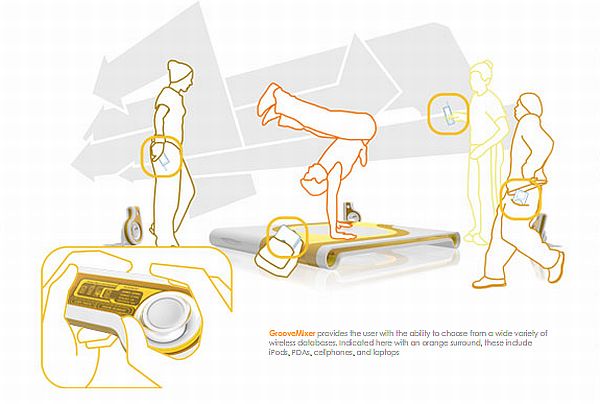 Via: Jamesowendesign