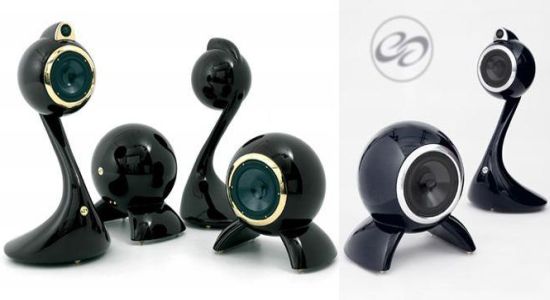 Insight
Going by the avant-garde patterns in the world of technology design, the best pick is the offering that combines art with technology better recognized as the functional design in this arena. Going by the same belief, we asses the GT1 satellite speakers as one of the best available, for they take inspiration from the same theme.

Design Status
These speakers are not readily available in the market but, they are production ready, and can be made to order depending on the choice of configuration, of the one who orders them.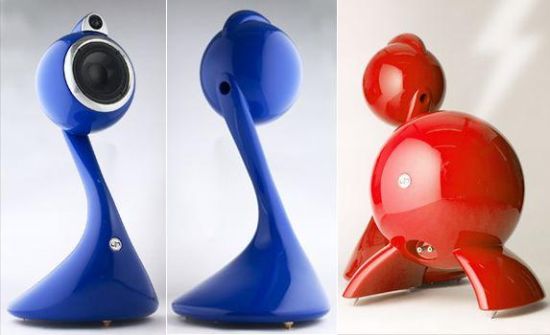 Usability
The GT1 speakers do not offer something discreet, to make them a better choice in comparison with the black box offerings but yes, the design is definitely an up selling point. Such speakers can for sure add to the home décor and leave the admirers of functional art fascinated by the form they take. The form is not just to grab attention; it also acts as a smart way to decipher better sound quality.
Designer
DESIGNe group, United Kingdom
Via: Designe