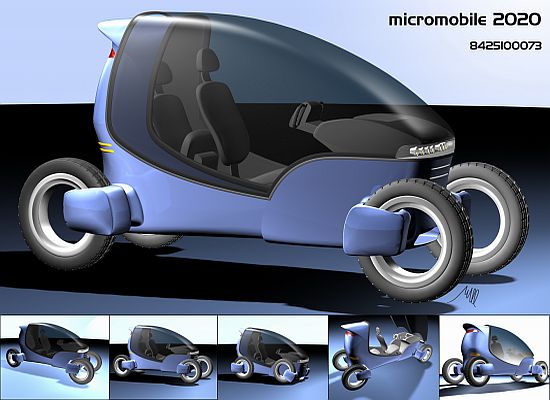 Insight:
Designing a car for a decade from now isn't the easiest of things to do, for you have to just imagine how bizarre the problems could be. The Micromobile 2020 is therefore not the easiest of designs to have come through, but it still manages to impress us for its choice of an electric engine and a hub less wheel that enables it to switch between seating modes. It can change from a twin-seater to a single seater mode, making it a vehicle that can be easily parked.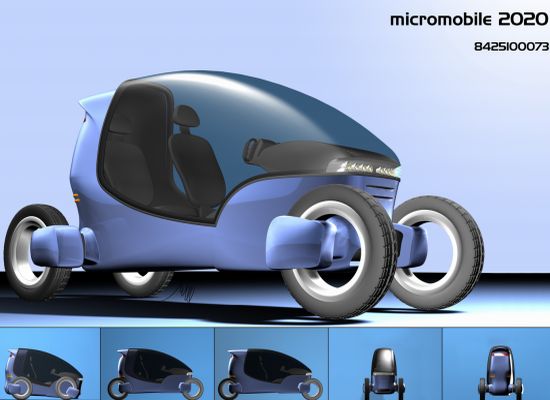 Design Status:
The Micromobile 2020, as the name suggests is a vehicle designed for a decade's time from know. As of know it merely a graphic interpretation of a futuristic thought.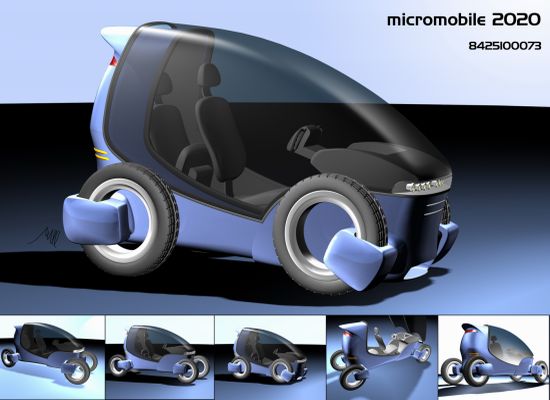 Usability:
The Micromobile 2020 would come in handy at a time when the traffic congestion would have reached an epidemic level, in a decade's time. The ergonomic usage of space would be a priority and that it where the ability of this vehicle to switch from a two-seater to a single one, would come in real handy.
Designer:
Morteza Faghihi
Thanks Morteza