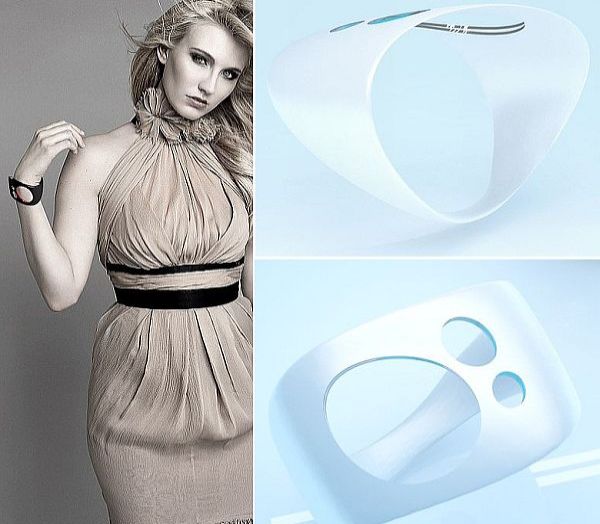 Accessories have the power to make the wearer stand out of the crowd. One accessory that has become a necessity over the years is a watch. It is a great way to flaunt, and a fine-looking wristwatch can add to the whole look. Alexander Petunin has designed the hoLED Watch that comes sans any dial or needles. Yes, you read it right!
Alexander has made the timepiece look like a bracelet, which will decorate your wrist like a fine piece of jewelry. The unique design consists of three different sized holes. The biggest hole represents the hour needle, middle one the minute hand and the smallest is used to read seconds. The watch will be made available in two colors: black and white. It has been fitted with carbon nanotube film and LEDs. The inner lining of the holes, in the white one, will be decorated by a blue LED light that will move with time. The designer has used red LED light for the black timepiece, which makes it look all the more attractive.
hoLED watch will ingeniously fetch power to work (electricity) from the sun and wind. It will also get charged when someone shakes the timepiece, while daylight and warming will offer extra life. The sinful facade is quite sleek and dainty. So, it will lend a classy appeal to the watch. So, slip the hoLED watch around your wrist and get ready to pull a lot of attention.
[Cheers Alexander]