If your house seems like it's too small or cramped, your solution to this problem shouldn't be to remodel, rebuild or move to another spot. Getting rooms to look and feel lofty is a lot easier than you think—try these ingenious home improvements and see what an incredible difference they make.
Expansive Windows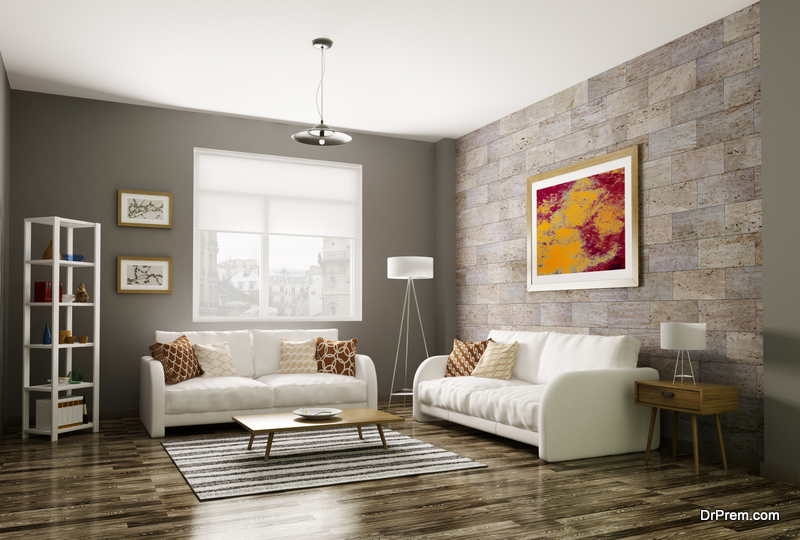 One of the best ways to make a home look bigger is to add large windows to every room and dress them with light window treatments — a sheer set of curtains won't block the window from view and they will let in lots of sunshine. You can acquire excellent renovations from a great window manufacturer London has to offer — Golden Windows has been providing customers with superior windows and doors for over fifty years. The London windows company carries a number of choices that will amplify your interior and exterior spaces, like bay and bow windows. Bay windows are three or more sided windows that jut from the exterior façade at a 30° or 45° angle, while the other is designed in a smooth curve.If you already have one installed in a room, you can replace your old bay windowor your old bow window with a high-quality upgrade — or if you want to change up your style, you can get a set of tall picture windows as a fresh alternative with similar results.
Mirrors
Try out this easy decorating trick using mirrors to make a room look bigger and brighter— they will prevent the area from feeling confined and they will reflect natural light coming through windows and glass doors. Choose large mirrors instead of small andintricate ones to create the illusion of spaciousness. Propping up one of these statement pieces against a wall can extend a short hallway, expand a room and open up the tightest nooks and crannies. Another creative way that you can use home décor to make a room bigger is to pick furniture items with reflective surfaces — this could mean a coffee table with a mirrored top or a sleek metallic end-table.
Glass Doors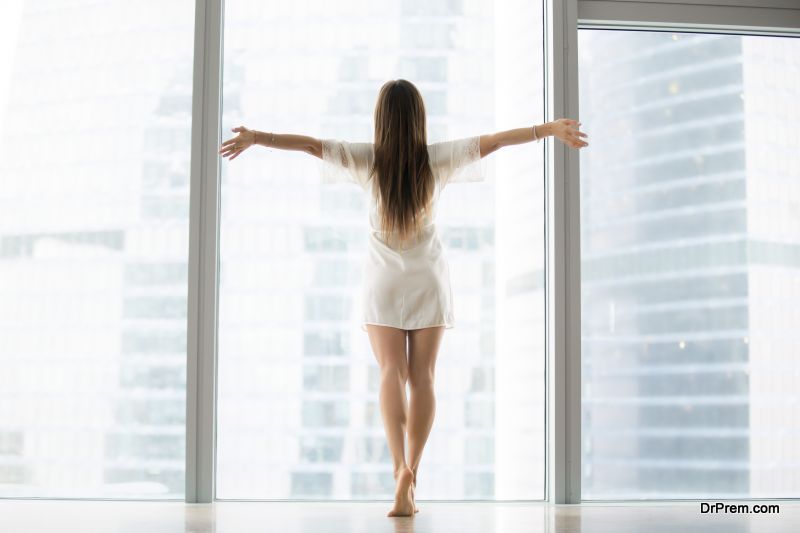 Solid doors made out of wood, fiberglass or steel will cut off the room from other areas of your home — the solid surface interrupts the flow of the entire house, making the space feel smaller than it happens to be. A set of sliding patio doors will be a fantastic option for the back entrance since the transparent surface will show off the beautiful outdoors. The compact design of the sliding patio door is great for narrow exits, so there is no need to worry about the door scraping furniture or taking up additional floor-space. If the back entrance is not overly cramped, a set of gorgeous terrace doors will also display a luxurious view.
When you have installed expansive windows, replaced your solid doors, hung up mirrors and set out reflective furniture, you will instantly notice how big and bright your rooms become. These creative changes are the best tricks to increase your interior spaces, without moving the walls a single centimetre.
Article Submitted By Community Writer