Homeowners looking to add value to their homes may find a relatively easy method by simply installing a stylish skylight this spring and summer. Potential buyers love natural light, and skylights are the perfect tool to utilize to bring more light into your home. If you're not selling, then you can enjoy your newly brightened home yourself! This article will discuss the steps involved in installing a skylight as well as how you can maintain it.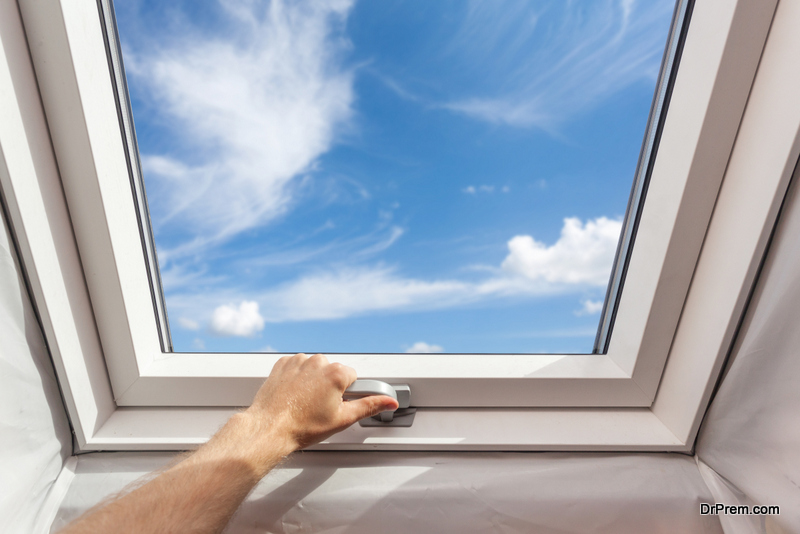 One thing you should keep in mind before deciding to install skylights into your home is if you're going to hire a professional or attempt to do it yourself. While the following steps may seem easy at a glance, it's just as easy to install the window incorrectly, which means that it could potentially leak and lead to numerous complications down the road. Thus, it is highly recommended that you hire a team of competent roofers who can provide you with the best quality of materials as well as the know-how and experience to make sure you're getting the perfect skylight for your home, installed confidently and competently.
These professionals will first cut an opening in the roof where the skylight will be located. Competent roofers will ensure that the area receives a lot of natural light without blinding you. After this, they will flash the sill, essentially placing down a self-adhesive along the edges. The professionals will then place the skylight with great care so that they don't damage your roof–or the skylight–in the process. They then secure it to prevent leaks and sill-flash the bottom edge, as well. The sides are next to be step-flashed and then they are counter-flashed for additional security. Finally, the saddle flashing is installed, ensuring that the skylight is securely installed and won't allow leakage into your home below.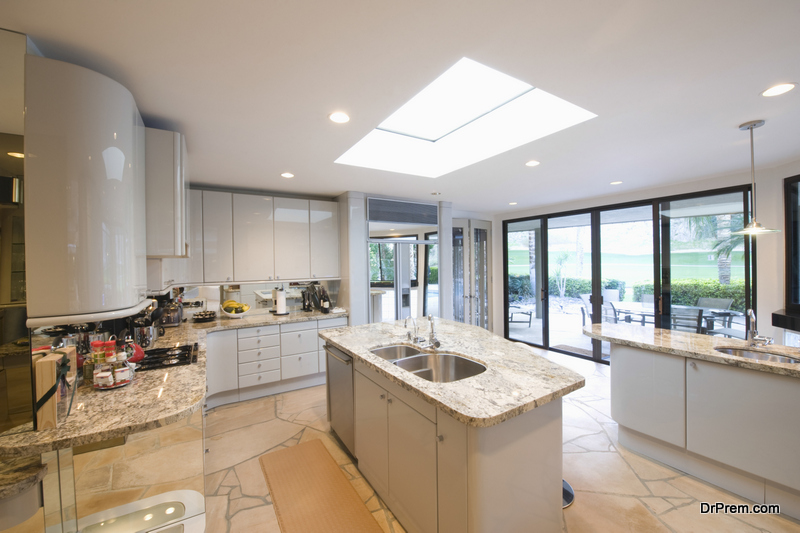 Installing a skylight incorrectly could lead to quite a few problems in the future – extremely pricey ones. As such, it's an excellent decision to hire a team to do it for you. Small-time and family-owned businesses are your best bet in finding an inexpensive service with top quality customer service – people, short, who actually give damn. In the event that you have any problems with your eco-friendly skylight or roof, they'll likely be easily reachable 24/7 to assist you. An added benefit is that the roofers you employ may discover roofing issues that need immediate attention. If this is the case, you can add these repairs to the work order and have them taken care of; don't let roof repairs linger when they are brought to your attention, it will only get worse over time.
Maintaining skylights can be done yourself, or with the team you hired to install it for you. Regular cleaning and checking for leaks is a must when you a skylight. Also, be sure to check the state of the glass and gears–if applicable–to ensure that nothing has rusted or weathered down with either frequent or infrequent use. Making sure that your skylight is working properly and is being properly maintained over the course of the years means that it will last longer, and there is a less likely risk of it leaking. It's worth the maintenance for stunning natural light and energy conservation.
Article Submitted By Community Writer