Nothing impacts your home's comfortability more than having a functional air conditioning system. But, did you know that heating and cooling units can also affect the aesthetic and market value of your home?  These can impact how your interior and exterior space feels and looks.
If you are wondering as to how air conditioning units can influence your home design, read on!
Give Your Home a Warm and Inviting Ambiance
If you want to create a warm and inviting ambiance in your home, you should consider installing a central air unit or heating and air conditioning unit. A central air unit can provide hot and cold air to any space in your house. If you have a living room, your air conditioner will provide the comfort that your guests need to enjoy their favorite television shows, movies, or books.
Similarly, if you have children, a central air unit can provide a comfortable environment for them while they play with their friends. When thinking about creating a warm and inviting atmosphere in your home, consider the air conditioners that are available to you. There are various models of air conditioners you can choose from.
Swap Old for New Heating and Cooling Units
If your air conditioning units are already old, you might want to consider replacing them to make your home look more elegant. Old and tired-looking air conditioning units usually look tacky, so if your house is sporting those kinds of appliances, they might ruin your home's overall aesthetics and, of course, functionality.
Imagine seeing a house that looks elegant and glamorous, then, suddenly sighting a spooky old cooling and heating unit attached to the house. Such would automatically diminish the aesthetics and value of the house. Moreover, old air conditioning units need repair more frequently.
So, try to swap out your old units for newer, classier ones. Select high-quality and energy-efficient units that will help increase the value of your home and lower energy costs. You may check here for high-quality PTAC and HVAC options.
Location Where the Air Conditioning Units Would Be Placed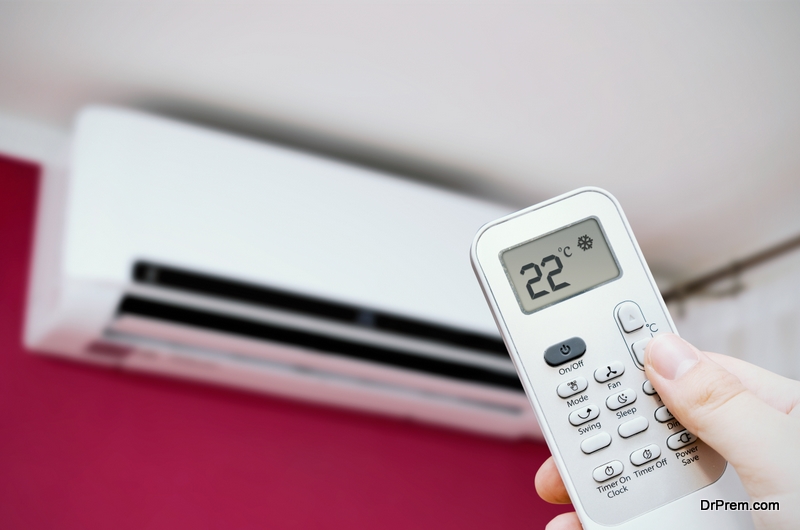 There are two main types of air conditioning units available for you to choose from. One of the most popular models are the portable units, which can be moved to different locations in your home. This type of units works by providing hot or cold air into any room where they're installed. Another model is the centralized air conditioners, which can provide hot and cold air to all of the rooms in your home at the same time.
Whether you choose a portable air conditioner or a large, centralized one, it is very important to choose the right location or spot to place the air conditioning unit. If you want to design your home around the air conditioner you choose, consider the location of the unit and where it will be placed in the home. In other words, think about how you want your room to feel when you or someone else enters the said location. 
Size and Style of Air Conditioning Units
In today's market, you will find many different styles and sizes of air conditioning units. This means that you can choose one that is going to best suit the interior design of your home and the needs of your family.
If you are looking for something that will suit your home's current interior theme, then, you might consider installing an evaporative air conditioner. This type of unit will work in a very similar way to a standard air conditioner, although it doesn't use air as part of its system.
Another thing that you'd want to keep in mind is to choose the right size so the unit won't look out of place or be a complete eyesore. You do not want to end up getting a unit that is too big or too small for the room where you plan on placing it. If you are getting a unit for your living room, then you will want to get a unit that is a bit smaller than the area. That way, your home would look elegant and classy rather than tacky.
Conclusion
Air conditioning plays a vital role in any home's comfort level, but it goes beyond that. If rightly styled, your air conditioning units would contribute to your home's aesthetical appeal and property value. If you want to boost your home's aesthetic appeal and value, using air conditioning units that perfectly complement the design of your home is the most effective way to go about it.
Article Submitted By Community Writer