It's no surprise that the kitchen is the focal point of your home, and you want it to be as beautiful as possible. Even if you aren't a professional chef or a seasoned eater, you may easily decorate your kitchen tables or counters to bring personality and flair to the room.
However, when it comes to kitchen décor, one thing to keep in mind is to utilise functional and attractive accessories. Read below to know how you can decorate your kitchen counter.
Awesome Kitchen Counter Accessories You Must Try
Kitchen countertops usually serve two purposes: food preparation and support for other kitchen-related chores. As a result, they are frequently stocked with coffee makers and small gadgets. Therefore, it's critical to make your quartz kitchen countertop edge both attractive and functional. Find more details here.
You definitely have a to-do list that includes decorating and freshening up your kitchen countertop. Next, think about how to make your kitchen more visually appealing.
You adore your espresso machine and fine culinary utensils, but figuring out how to keep them in working order can be a problem. So why don't you add some colour, natural textures, and more functionality to your kitchen?
Don't know where to begin? If you are looking for some creative kitchen ideas to spruce up your counter area in no time, read our guide on how to accessorize a kitchen counter.
1. Style with Plants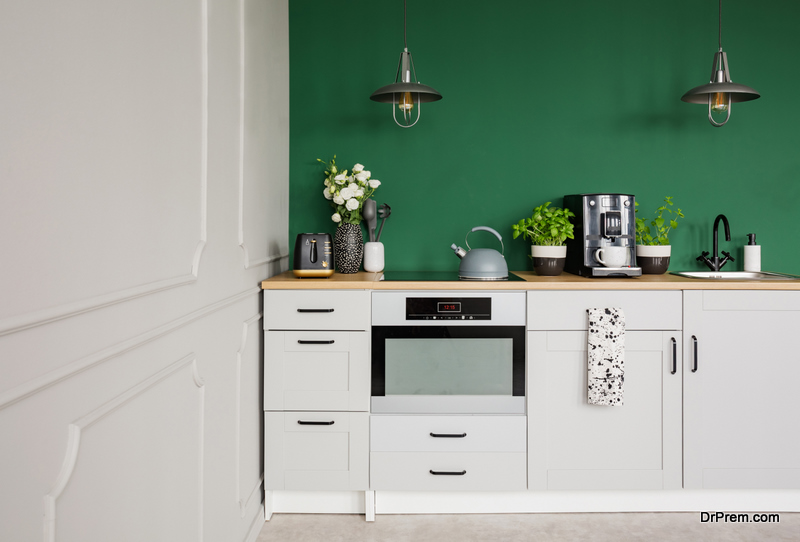 In the kitchen, don't be hesitant to use plants to decorate. Consider trailing vines from the exposed shelf and strong succulents near the sink. It's no secret that plants lend life to any space, including kitchens. Plants can be perched on top of less-used canisters, or you can even hang them with a hook from the bottom of the cabinet.
2. Spice Rack
It's not a good idea to have an unsightly old spice rack out as countertop decor. Nevertheless, you can upgrade your rack instead to something more modern.
If you opt for this trick, make sure the containers you use to pour your spices into are attractive. Remember, the glass shakers are far more appealing than a collection of plastic shakers with colourful labels.
3. Bamboo Lazy Susan
A small lazy susan made of bamboo on your kitchen counter is another great way to use up some space in a smart way. Place it near your stove to quickly grab ingredients you often use (just put them into pretty containers).
4. Touches of Copper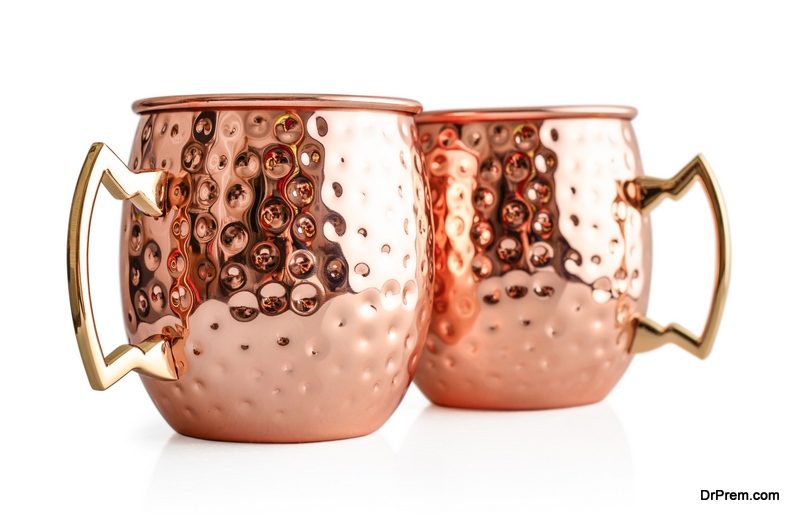 With a few touches of copper, you can add some warmth while keeping your kitchen functional. Moscow mule cups, a gorgeous tea kettle, strainer, and pots and pans are good options.
5. Decorated Serving Tray
A decorative serving tray is a fantastic way to add attractive decor to your countertops, especially if you have limited space. This is because you can quickly pick everything up and transfer it when you need it the most.
6. Incorporate Color Touches
It's up to you how you add colour touches to your kitchen. Bright objects will attract attention in every way. Therefore, maintain colour harmony in your kitchen, but avoid a rainbow effect. The more neutral the colours, the nicer and more stylish your kitchen will appear.
7. Add Some Patterned Accents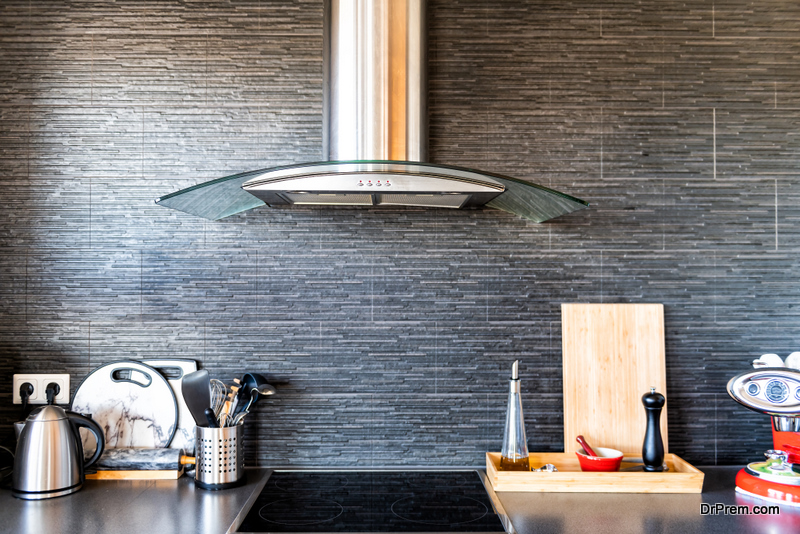 Try to add a pattern to your backsplash. It will allow you to complement your countertop. Use marble tiles as a countertop material to offer a touch of class. In addition, both these ideas will also make cleaning easier.
A classy and transparent countertop says a lot about your interior design preferences while also adding visual intrigue to your minimalist kitchen. Likewise, large designs will make your small kitchen appear larger and roomier.
8. Cookware Equipment
For easy accessibility, most kitchen owners keep cooking sticks, garnishes, cooking oils, and spices close to the cooking stoves. Placing them on one tray is a good idea because this will look clutter-free.
You can use your tray as a crock to store salt and pepper mills, cooking oil, wood cooking spatulas, sticks, and a thyme plant for decoration.
9. Lighting Feature
Another item you can include on your kitchen counters to offer warmth and visual appeal is lighting. You can add rope, task, or accent lighting to illuminate darker regions beneath the bottoms of cabinets or in corners. Alternatively, you can put recessed lighting on the kitchen countertops.
Regarding accessories in your modern kitchen design, try including gorgeous design elements or artwork. Clocks from the 1950s and 1960s, movie or historical event posters, and copies of iconic modern artworks may all be fantastic complements to any modern kitchen design. These features offer visual interest to your kitchen and dining area while serving as a natural conversation starter.
11. Utensil Set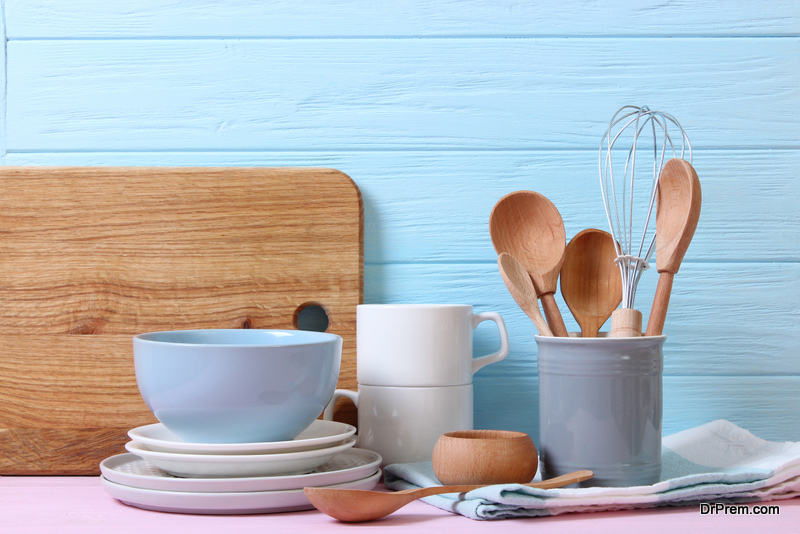 You can also gather your cooking equipment in a ceramic container. It is another superb idea that can help you get an efficient kitchen countertop with decorative accents. A ceramic container will usually occupy less space while keeping those essential kitchen items close at hand.
12. Add Glass Storage Jars
If you have plenty of surface space but not enough cabinet storage, grab some glass storage jars. It will help to get the most out of your kitchen counters.
If you want to keep your kitchen countertop neutral, fill the glass jars with flour, sugar, or rice. On the other hand, fill the jars with snacks and goodies if you want a little more fun.
Note: A cookie jar is always a good idea.
13. Cooking Book Stand
As you know, more and more people nowadays use our tablets and phones to look up recipes. So, when planning how to accessorize a kitchen counter, have an amazing cookbook or two at home. It's also worth putting them on display with a cute cookbook holder.
14. Grey Metal Basket with Marble Base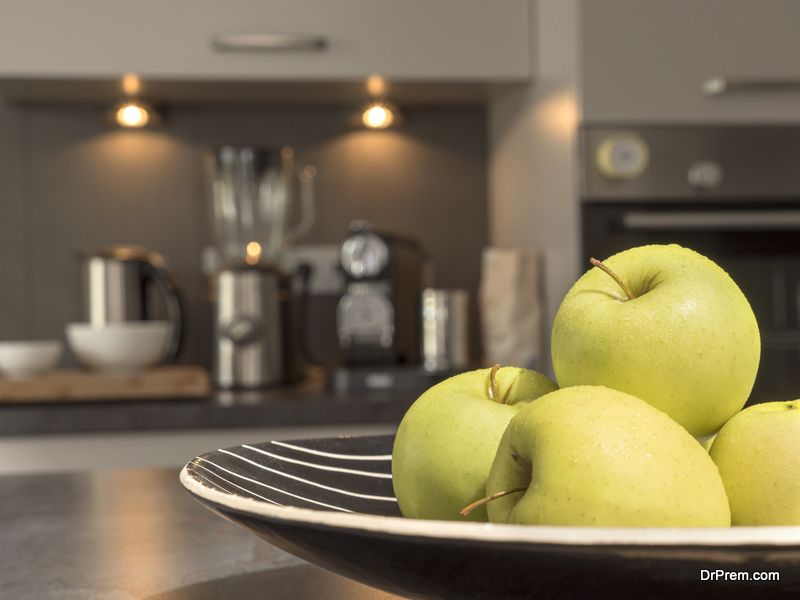 On the kitchen counter, a basket full of fruit looks lovely. However, it must not be any standard basket. But look for an immaculately handcrafted metal basket with a marble base. It's a precious metal and marble mix. The basket you choose must be small and lightweight so that it's easy to transport. You can also add veggies to it.
Conclusion
Kitchen countertops are one of the valuable areas in your home. You want them to be both useful and attractive. Investing in elegant pots and cutting boards is a good idea because they serve the dual purpose of bringing both beauty and usability to your kitchen. You can also use other kitchen accessories mentioned in the guide on how to accessorize a kitchen counter. They will help you decorate your kitchen counters in the best way.
Article Submitted By Community Writer