The ability to design your bathroom can make a lot of difference to how you work with a plumbing service provider or a designer. This guide will tell you what to consider while picking up shower fixtures for your bathroom.
There are different types of shower fixtures available in various shapes, sizes, and qualities.
A plumbing expert like Clover Services can evaluate your bathroom and advise you on the best shower fixtures based on the features and comfort you want.
1. Pick the right type and configuration of shower fixtures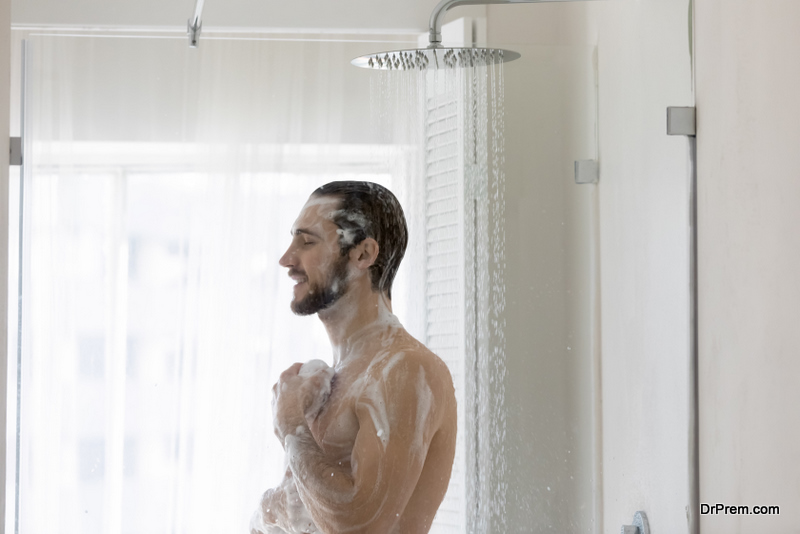 There are several factors to consider when choosing the perfect shower fixtures, such as shower valve, configuration, and type of showerheads and handles, water pressure, and accessories.
Remember to choose fixtures to match the shower fixtures with the bathtub fixtures and other bathroom fixtures.
·         Shower Head
According to your preferences and the bathroom layout, you can install a fixed, rain, handheld, or slide bar shower head. If holding a showerhead isn't convenient to you, pick a fixed one. However, a handheld showerhead allows you free movement while in use. Fixed showerheads are the most common type of shower fixtures used in a household. They are mounted on the wall to provide everyone in a family with a convenient shower space.
Handheld showerheads are more useful for people with limited mobility, young children, and pets. You can also use handheld showers to clean the bathtub and the surrounding area.
If you believe in the conservative use of water and avoid wasting a lot of water, you can also opt for water-saving showerheads. These low-flow showerheads can help you save water as well as your water bills to a great extent.
There is another type of showerhead that works well for households that have low water pressure.
While talking to a plumbing expert, specify the features you want in your showerhead, and let them suggest you the best options accordingly.
·         Shower Handle
The common shower handle types are lever, cross, and knob, with lever being used in a large number of shower fixtures. Cross handles are another popular style, and both lever and cross handles can be single, double, or triple handles, depending on the fixture configuration and the number of water outlets. Knob handles are not very popular in households. They are used more in commercial settings.
·         Shower valves
The shower valve controls the water flow of the showerhead. They come in two variations-thermostatic and manual. Both are similar, but thermostatic valves contain an additional device that turns off water flow if it goes beyond a set temperature. These valves help you avoid hot water burns.
·         Drains
The drain pipe must be large enough to effectively drain the shower floor without causing any dangerous accumulation. It needs to be connected to the drain so it may be 2 or 3 inches. Many households now choose to install linear drains– a channel built in the shower floor to collect water before draining. Linear drains facilitate faster draining. They come in a variety of designs and are customizable to your shower space. The long narrow grates of these drains can be decorated with eye-catching metal finishes or blended seamlessly with the surrounding tiles to make them almost invisible.
2. Check the water pressure
Most showerheads have a water pressure range of 40 to 60 psi. The testers sold in the hardware stores can be screwed into the shower bracket in place of the showerhead to determine the water pressure.
Please be aware that leaks, blockages, and old pipes larger than half an inch in diameter can cause low water pressure.
Therefore, it is crucial to get all these plumbing issues evaluated by a technician before you buy new shower fixtures.
3. Choose the right accessories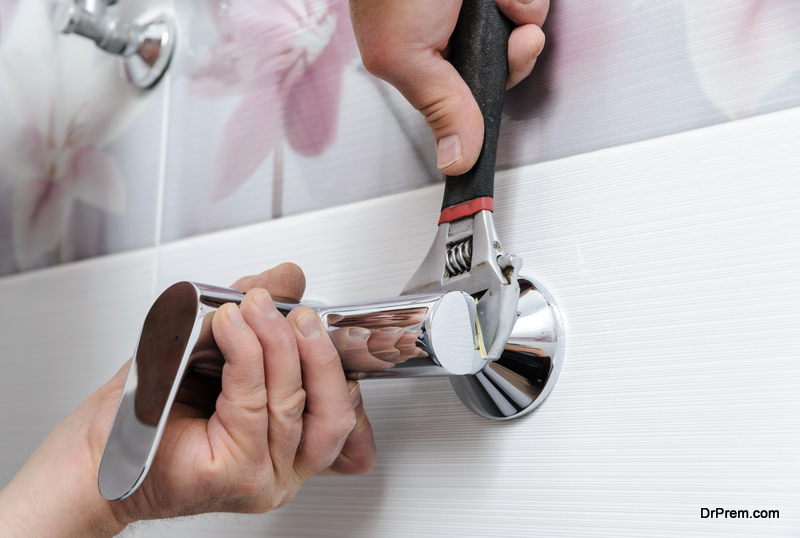 There are a variety of accessories to choose from while shopping for your shower fixtures.
·         Diverter
A diverter changes the flow of water from the nozzle to the showerhead. It is fixed on the spout. To activate the showerhead, pull the diverter upwards.
·         Hand shower
You will have to make an extra hole in the bathtub or shower wall for installing a hand shower, but it is a good investment. The hand shower makes it easier to rinse and clean the bathtub.
·         Combustion Valve
The combustion valve protects you from sudden water temperature spikes water.
·         Pressure Compensation Valve
When the pressure of hot or cold water drops rapidly, a pressure compensation valve helps in maintaining the set water temperature.
4. Define your plumbing fixtures budget
It can be tricky because there are multiple shower fixtures available in the market, and choosing the one with the most aesthetic appeal while sticking to your budget can be a challenge. Most bathroom accessories brands offer multiple designs, styles, and materials. However, there are other things to consider that may inflate your budget for shower fixtures.
Any finish other than chrome increases the cost
A single handle faucet is cheaper than a widespread mount
Different materials can cause fixtures to be expensive
Certain high-end brands offering better technology can be expensive
Therefore, it is important to consult your plumber or designer before choosing any fixture. They can guide you to the best options within your budget.
How about installing a high-end shower system?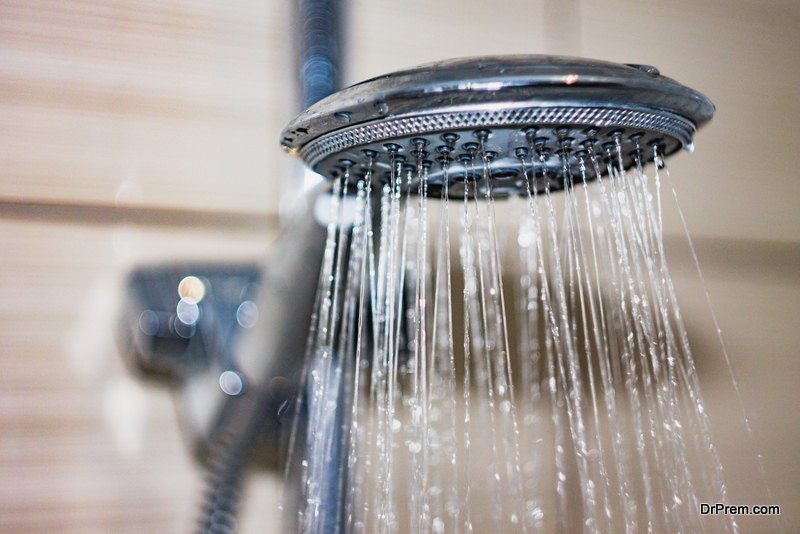 Who doesn't want to indulge in the luxury of a spa even at home? No matter how hectic your day was, you can always relax and enjoy the luxury of a nice multi-head shower. A shower system has multiple showerheads, and the body showers are installed all over the wall and even ceilings. They produce a large amount of water through different types of faucets. Such shower systems are customizable and give your bathroom the ultimate designer feel. However, they come at a price and require significant renovations.
That said, there are many ways to customize a shower. Which one is best for you will depend on your budget, the amount of renovation, and the experience you want.
 Article Submitted By Community Writer