2018 has almost come and gone, and as always, new trends appear and disappear like the setting sun. We've spoken to experts in the field of kitchen décor and design to discover what the trends were for 2018, which trends are likely to stick around, and what trends are up and coming. We're here to pass that knowledge onto our style-conscientious readers.
The Industrial Revolution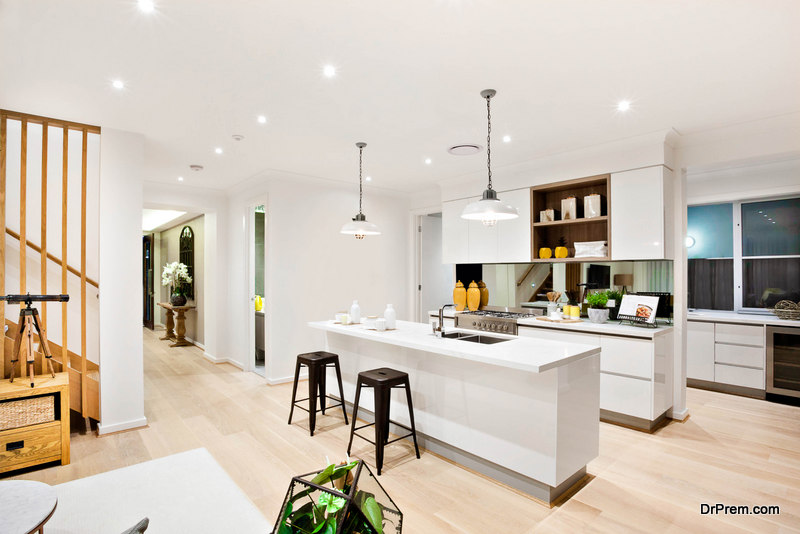 In 2018, many designers went for an industrial look, and the style doesn't seem to be fading anytime soon.
The industrial look centers on metallics, bold textures, and color contrasts—and believe it or not, concrete isn't just for outdoor use. Polished concrete kitchens can transform an entire apartment. The unique texture and dark hues provide elegance and style. Add in timber veneer kitchen table or island to complete the look.
The Color Scheme
Let's say you rent in an upscale apartment and you can't exactly change the type of floor in your kitchen. Vibrant color schemes that pop and clash, such as a bright cooking area with whites and yellows (temporary wallpaper can help achieve this effect) and a dark dining area can prove a beautiful, stylish contrast. As an alternative, if you're feeling confident, consider dark hues of blue. A blue kitchen can be a bold statement that, when mixed properly with yellows, whites, and wood textures, can prove dazzling.
Shine the Light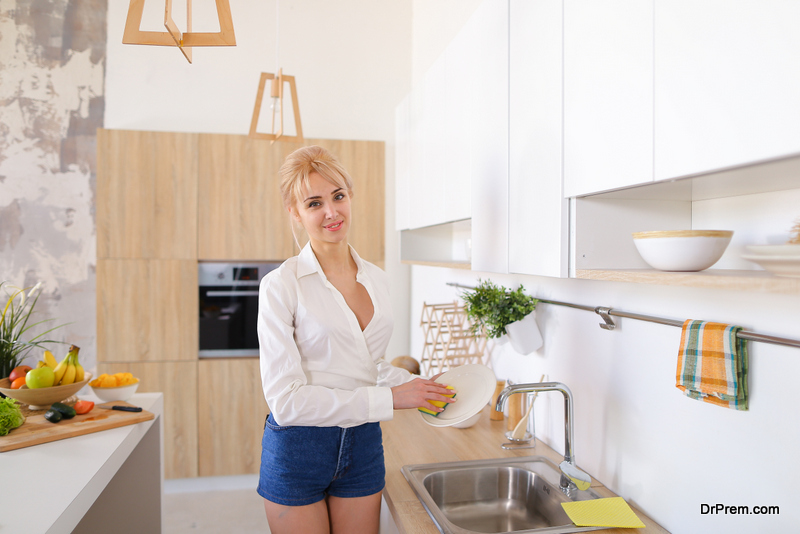 Pendant Lighting has proven to be a mainstay in kitchen style, and it doesn't appear to be going anywhere soon. If you live in a luxury apartment rental with a kitchen island, consider a line of 3 pendant lights directly above it.
Don't forget about accent lighting. You can emphasize a piece of artwork by shining light from above, or you can pull focus away from dark, tight spaces and redirect it toward open, spacious areas of your kitchen to generate warmth and comfort.
Leather Is In
Leather is an item that is more effective when used minimally. By using it on one item or set of items, you can emphasize textures and create a centerpiece. A marble table lined by dark wood and leather kitchen chairs can add a sophisticated touch.
Article Submitted By Community Writer