Hurricane season in the US has already kicked off on June 1st and will run till November 30th. The National Oceanic and Atmospheric Administration (NOAA) has predicted that 2021 could witness 13-20 named storms, with 6-10 of them becoming hurricanes, including 3-Hurricane Season5 major hurricanes.
While these numbers are not anywhere near the historic level seen in 2020, they are still worrisome. NOAA predicts that hurricane season will start peaking from early August. It would be wise to start thinking of storm-proofing your home if you've not already.
From weather-proofing the exterior and roof to cleaning up your yard, there are several measures you can take at this point to ensure that your home comes out unscathed on the other side of the hurricane season. Here's what you can do.
1. Plan a Top-Down Protection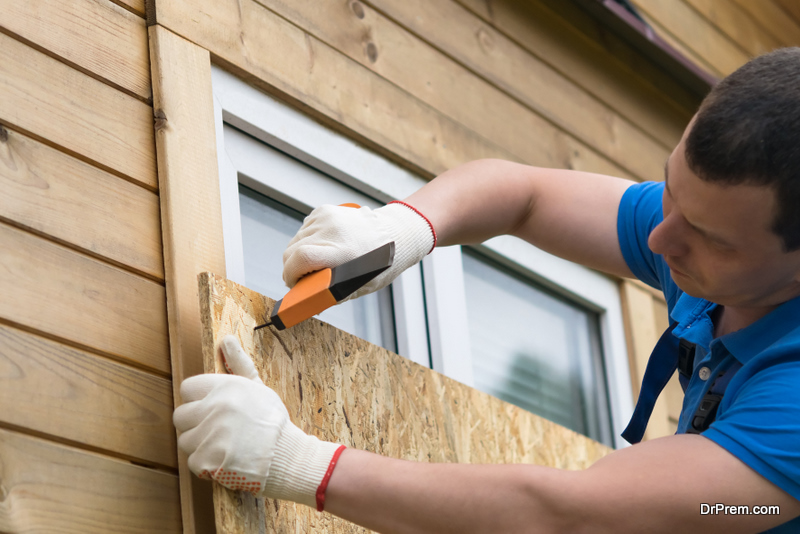 Think for a moment, what's the one part of your home that takes the most amount of brunt from the hurricane? The roof, right? If you live in a hurricane-prone area, imagine the impact of strong winds, heavy precipitation, and storms on the structure.
The first step is to find out if your roof is equipped to take on the hurricane season. Book an inspection with an experienced and ABC-licensed roofer to determine if there are any existing issues with your roof. This simple step can prevent your roof from blowing away due to heavy rain and winds.
Simple steps like installing hurricane clips to reinforce the structural integrity of the roof, roof coating, and water-repellent coating will ensure that your roof keeps you dry and safe from the rough weather.
Products like masonry waterproofing solutions from ACS Limited and other suitable solutions should keep your roof intact and your home dry during the hurricane season. Quality weatherproof coating from good brands will be more durable and last for years to come.
2. Invest in Impact Windows and Doors
Next on the to-do list is to get impact-resistant windows and doors. The IBHS Fortified Home Program requires homes in the hurricane-prone zone to have impact-rated doors and windows. Using these impact-rated windows and doors relieves the homeowners from having to board up their regular doors and windows.
If impact-rated windows and doors are out of budget, consider those that meet the local design pressure rating, like hurricane shutters. During the hurricane season, structures along or closer to the coast require doors and windows rated at 40-80 pounds per square foot, depending on their distance from the coastline.
These impact-resistant doors and windows have multiple layers of laminated glass to withstand the impact from debris and have sturdy frames that won't rip off under extreme strain.
3. Install Surge Protection and Power Backup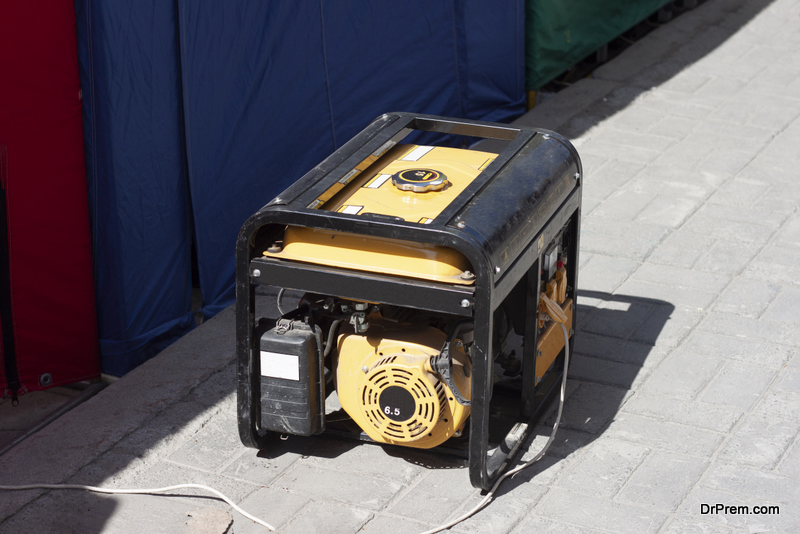 Hurricane-prone areas are more susceptible to power surges or prolonged failure during the storm. Sudden power surges are capable of destroying every appliance in your home. Homeowners can prevent this from happening by installing a surge protector to the electric panel and HVAC system. There are individual power strips available, which act as surge protectors for appliances plugged in them.
As for power failure, everyone is aware of how disruptive they can be. It's recommended to invest in a power backup for your home. This could be a small generator designed for home use.
There are now generators that can sense a power failure and automatically restore power when the storm cuts off the main supply. Some of these generators can also be connected to the home gas lines for fuel to keep operating.
4. Clean Up Your Yard
Know that any loose object lying around your home in your yard has the potential to come flying at high speed and cause structural damage to the structure of your home. Therefore, it's a must to clean up your yard before the hurricane season peaks.
Trim the foliage and cut short the trees that are at the risk of uprooting. Also, make space indoors to bring in all your tools, equipment, and furniture in case of an impending storm. The yard cleaning also includes all the litter, loose branches, and other trash, which may pile up and cause some or other hazards.
5. Unclog Your Drains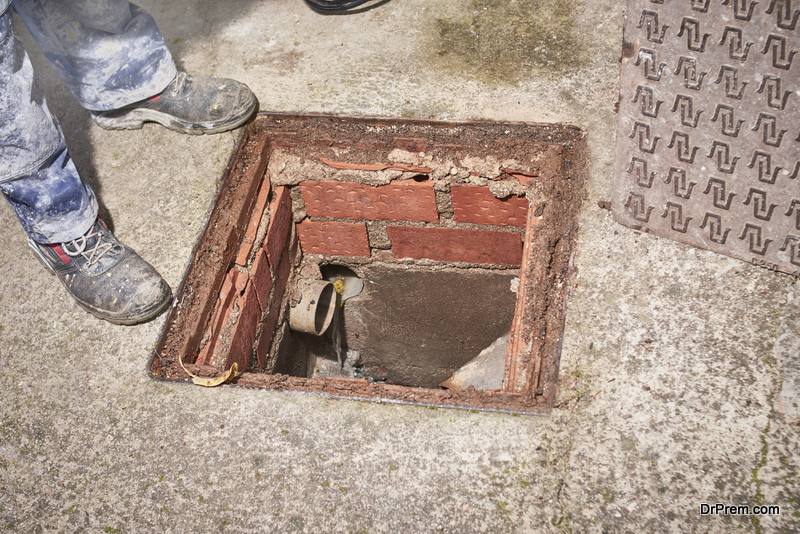 Speaking of cleaning the yard, you should also make sure that the drainage system in and around your house is spick and span. Before the hurricane season peaks, inspect all gutters and their drains to see if they are freely moving.
With the onslaught of heavy rains, you want the water to move along smoothly and go where it's intended to. Because otherwise, it may flood your home and the surrounding area, making it hard to move around.
Understand that facing a hurricane or storm is never easy, no matter how prepared you are. What you can do is ensure that as the hurricane comes and passes, your sweet home is still standing tall.
Article Submitted By Community Writer