Ice Creams are amongst the world's most mouth-watering things, and a favorite of people in every age group. We can see wide variety of ice creams flavors available in the market and we love to have them all. Sometimes, even before tasting any particular ice cream product we instantly fall in love with it after seeing the design of the package. Here we present you the five ice creams packages with excellent designs.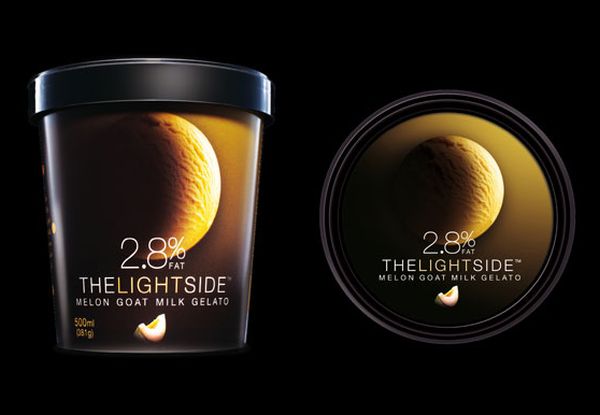 La Lune Ice Cream
La Lune Ice cream is unique not only by its taste by also by the beautiful design of the packaging. After noticing the package design, you can actually imagine the deliciousness of this ice cream. The packaging of the ice cream can be easily recycled. You can well recognize the brand and quality of the ice cream from its designed package. Design of the ice cream pack is stunning and eye catching. The ice cream features a moon with different color in the middle of the pack that looks attractive and classy.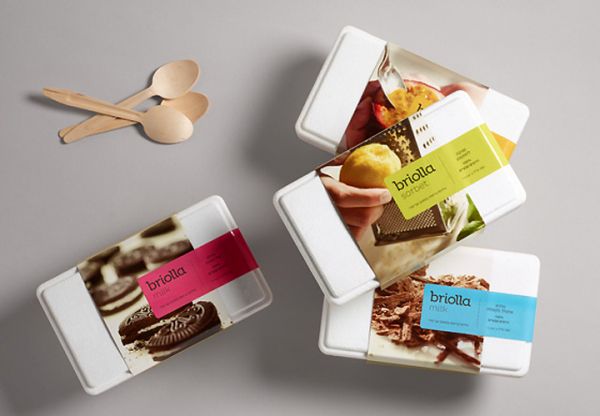 Briolla Ice Cream
Briolla Ice Cream is another luscious ice cream with fantastic designed package from North Israel. The designing of the package is done considering the superiority and flavor of the ice cream. You can see the variations of designs according to the different flavors of the ice cream. The use of utensils like blade in some of the package portrays the involvement of the ice cream makers in the product. The design of the package is simple yet pleasurable.
Batch Ice Cream
The package design of Batch Ice Cream is creative and impressive. Labels over the package are hand lettered with individualized essence that adds to the premium look and design of the ice cream. This ice cream from Boston sets a different standard not only from its wonderful taste but also from its exceptional design.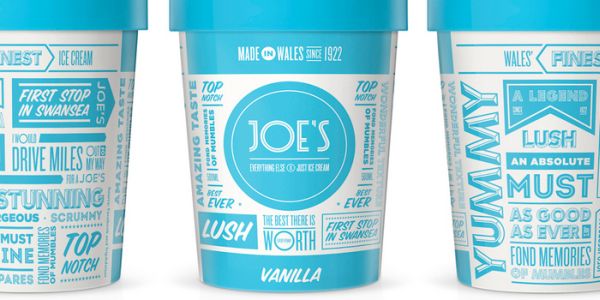 Joe's Ice Cream
Designed by the award winning designing company unreal, Joe's Ice cream from Wales is also a popular ice cream product amongst the people of United Kingdom. Various packages of the ice cream are available in different shape and sizes. You can see the perfect blend of white and blue color together with reflective typographic packaging style used in designing the ice cream package that is simple yet striking.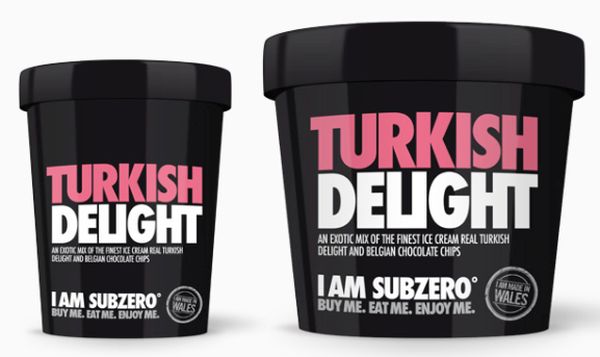 Subzero Ice Cream
Subzero ice cream is a renowned and a contemporary ice cream brand from Wales. The packaging design of the ice cream  was planned by the makers with the aim of attracting a larger number of customers from the society and giving a tough completion to the other competitors.  Different colors for various flavors along with topographic approach have been used to give an exclusive look together with notable design.
Summary
Packaging plays an important part in luring the customer to a product, even for products as beloved as the ice cream. A good package design often leads to a better response from consumers.