As people are moving into homes that seem smaller and smaller we look to make such small apartments more aesthetically pleasing . These are some of the top ideas to make the small apartment look bigger and beautiful.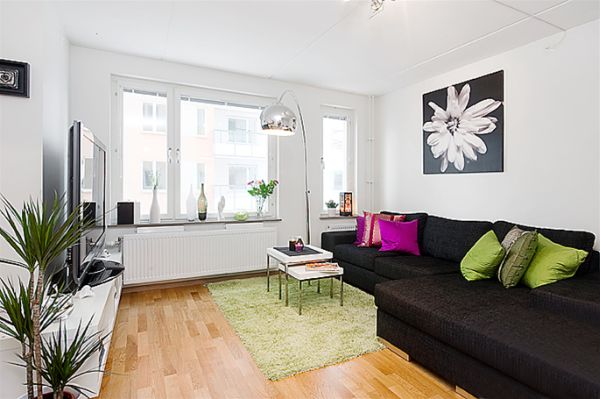 Ideas for small apartments
Getting an apartment is tough nowadays, getting a big apartment is tougher. With space constraints and more and more people moving out of their homes, an apartment can get really small. However there are ways and designs how you can make your small apartment look bigger and utilize all the space without creating clutter. What's more, you can turn it into art with these really cool designs. Living in a small space can be fun!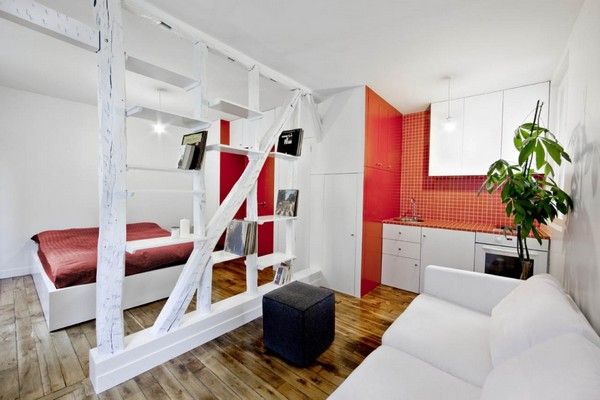 A partition cum shelf – With this really creative partition which separates your bedroom from the living room, you can utilize that extra space. Also, the partition doubles up as a shelf to keep your books and records. The interiors done in just red and white is minimal and gorgeous.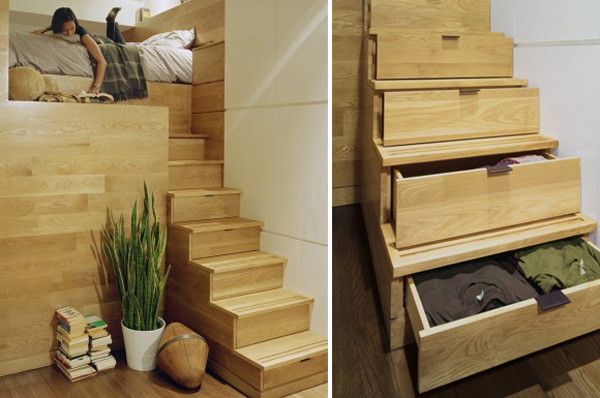 Stairs with inbuilt shelves – Multifunctional furniture is a boon when it comes to designing a small apartment. These stairs are necessary in the apartment to get up and down those floors and with the shelves built in them you do not have to worry about your shelves taking up more space.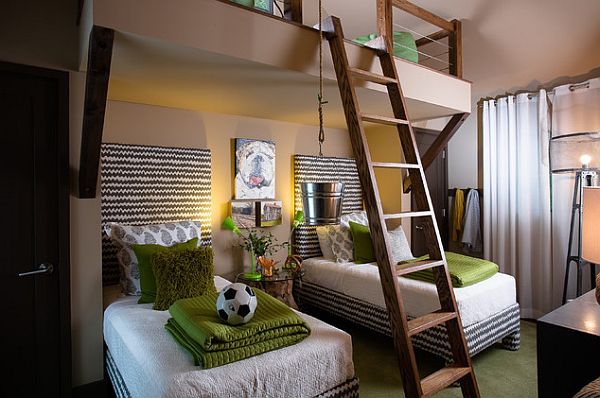 Bedroom with a ladder – Your bedroom can be a fun place and take up as less space as possible with this clever design wherein your bedroom is built right above your living room or working space and a ladder goes up from your living room into it. It is a cool design, takes up less space and is very very creative.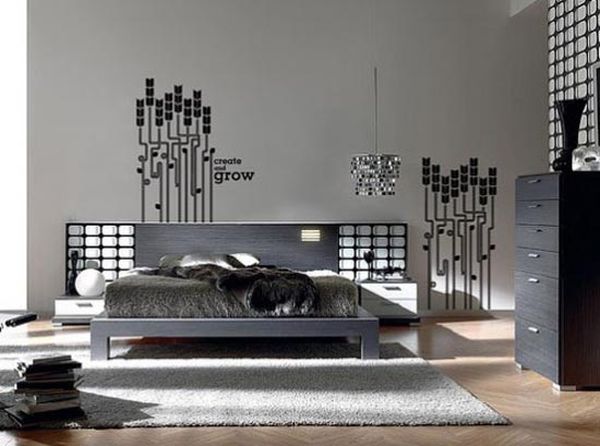 Graphic Walls – You can unleash your creativity with some graphic designs on your walls. Graphic designs have that ability to make spaces seem wider as well brighter. Add colors to your apartment with designs on the walls and matching but minimalist furniture. Multifunctional furniture that fold and unfold and serve many purposes are ideal and the best choice when it comes to decorating a small apartment.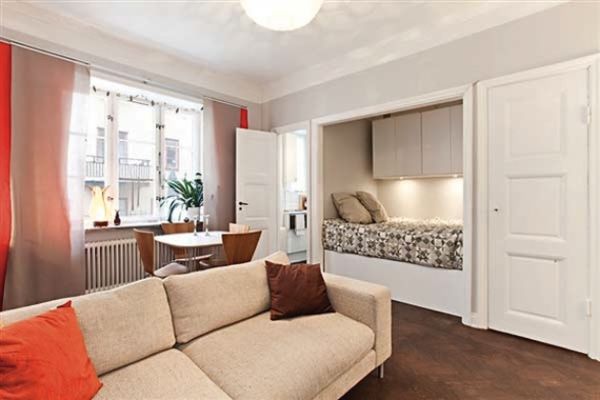 Maximize the extra space in the walls – You can build in a build in a seating and lying down space with the extra space in your walls. That your walls are not left looking barren , the space is maximized and the apartment looks very beautiful. Add a dash of color while choosing the furniture for that cosy space instead of making it look like just another part of the walls.