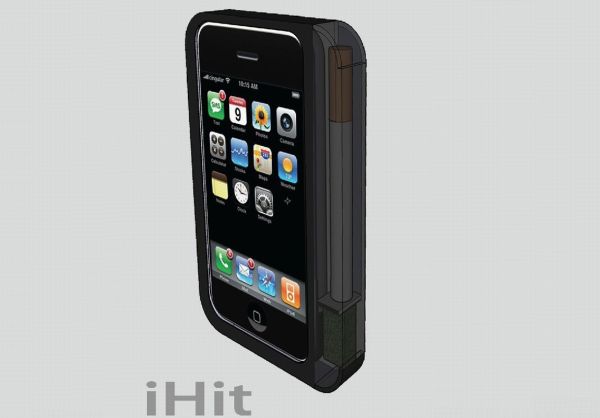 This is spelling good news for all those smokers out there. Now, with iHit, you can protect your iPhone and store your cigarettes as well. Astounding, right? iHit, the protective cover for iPhone 4 has been designed by Joshea and Edward from Florida. With a cool design, the iHit has been designed to maximize the efficiency of iPhone 4 while at the same time, protect it from any possible harm. With a concealed slot at the side to store cigarette, the product has tuned in to be a winner.
Not only does it serve the dual purpose of protecting the phone, but also stores your cigarettes with ease. If you're thinking that you don't need it simply because you're not a smoker, then don't worry! Even for non smokers, this product would turn to be a clear cut winner. You can store small goodies like mint, candy etc in the open slot.
As of now, the duo is manufacturing two prototypes, but they claim that the users have been extremely satisfied with the usage of iHit. The only shortcoming they are facing as of now is the lack of funds to buy a mold for making iHit on a large scale. Here's hoping Joshea and Edward manage to raise adequate funds and bring forth their next set of production models.
Via: KickStarter