Although it may sound like a luxury, having an indoor swimming pool can be a great and healthy addition to your home. Since it's inside your home, you will not have to worry about swimming during the colder parts of the year. You can comfortably use your indoor pool as much as you like at any hour of any day.
Rain or shine, indoor pools are easier to access and will not limit you to the weather condition outside. Not only are you able to get as much exercise as you want, but having an indoor pool will also be a beautiful addition to have inside your home. With your indoor swimming pool, you can create a beautiful and luxurious space for you and your family to enjoy.
Whether the theme you are going for is rustic, subterranean or classic, here is a list of indoor pool ideas to help upgrade your home.
1. Landscaping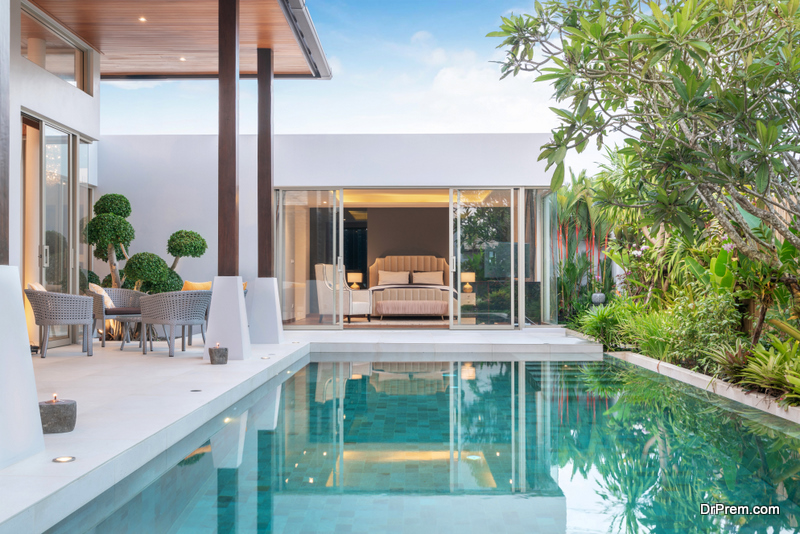 An indoor swimming pool should not limit you to the confines of the walls of your house. Your indoor pool can even feature landscaping with real soil and plants.
Why not build your swimming pool beside the backyard with a glass wall installation so that you can extend the view of the greenery from within your house? Decorate the surrounding area of your pool with luscious plants and bushes. Bring a touch of the outside to the inside of your home.
2. Decorate the Ceiling
A ceiling is an essential element of an indoor swimming pool, and you can make it a focal point of your indoor swimming pool design. Look into using a creative design for your ceiling. You can have hand-painted blue skies and clouds which will hover over you as you swim.
If you want to go for a darker mood for your ceiling, you can depict the night sky by using night colors and hand painting stars. Aside from hand-painted decorations, you can also install TVs and other appliances on your ceiling so that you have a more entertaining swim. 
3. Lighting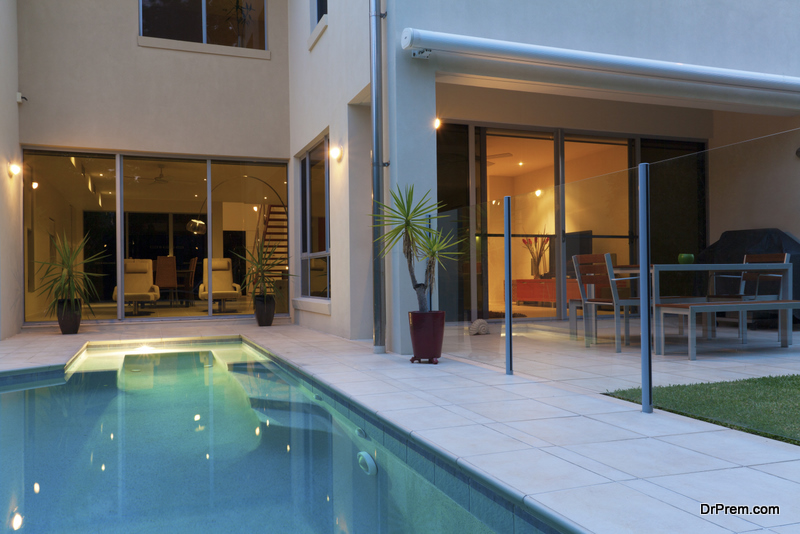 Good lighting always makes things look better. Make sure you place your pool in a well-lit area. You can surround it with glass installations from the walls to the ceiling to ensure maximum penetration of sunlight.
Aside from natural lighting, installing LED lights is a smart design decision. The right lighting can help set the mood that you want to achieve and can provide illumination for areas that are not so accessible.
Having sufficient lighting is also necessary for a safer indoor pool environment. By incorporating lighting into your indoor pool design, you can ensure a safe and beautiful indoor pool setting for your family. 
4. Transition Pool
An indoor swimming pool does not have to be always inside the house. You can also opt for a transition pool which acts as a connection from the indoor pool to the outdoor pool. This unique idea can let you swim directly from the outside to the inside without any worries. Transition pools can allow you to enjoy the benefits of both indoor and outdoor pools. Additionally, you can ensure it stays warm year round with solar heating.
5. Maximize your Space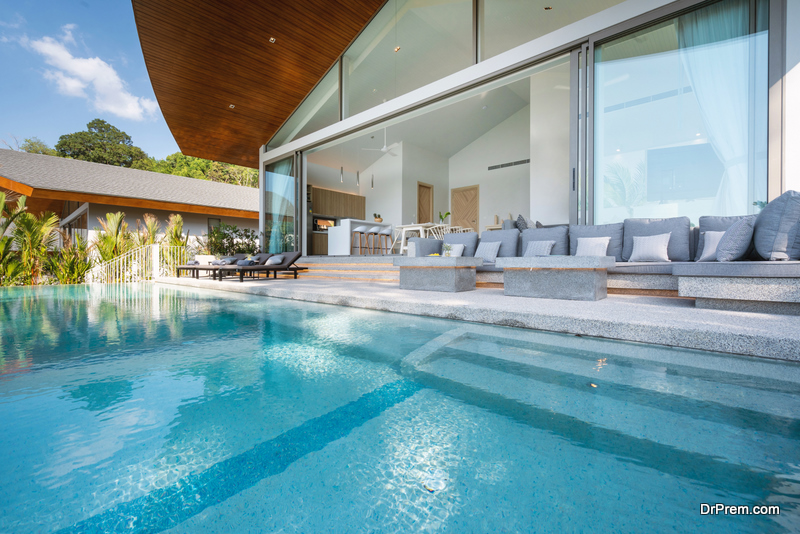 If you think you are limited in terms of space, don't worry too much. Having an entire floor or the basement dedicated to your pool is not necessary.
By placing your indoor swimming pool directly from the walls to the windows, you can maximize your limited space. This placement will also allow you to achieve a slim yet chic design when you have your indoor swimming pool constructed.
6. Long Pools
Aside from transition pools, you can also opt for long pools if you want to have both outside and indoor pools. By having a long pool that stretches along the side of your house, you can install a ceiling over half of the pool—making it an indoor pool.
With the outdoor side still basking under the sun and the indoor side covered from the rays, you can go for an indoor or outdoor swim easily and without worries.
7. Indoor Pool and Patio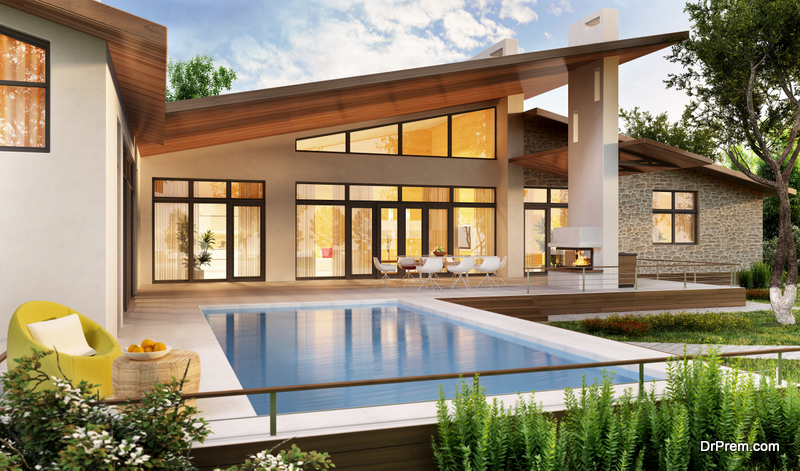 Just like with landscaping, you can give your indoor swimming pool the illusion of an outdoor pool with the right design elements. By adding landscaping, lounge chairs and an umbrella, you can bring the outside feel to your indoor pool area. Of course, you need to pair these design touches with empty walls and ceilings to create the complete outdoor ambience.
With an indoor pool and patio, you will not have to worry about insects, mosquitos or other debris going into your pool since you are safely tucked inside. You can still enjoy the view of the outside while remaining inside. 
Conclusion
An indoor pool makes such a statement that it can  become a core part of your home. Indoor pools are not meant to be a decoration only, but will also be perfect as a central point in your house.
Both your family and guests can enjoy fun moments along with your indoor pool lounge, so make sure that you have a well-decorated and safe place where you, your family and friends can enjoy.
Article Submitted By Community Writer