Architects keep coming up with ideas and new concepts every year. They push boundaries to create fascinating designs out of new material, or develop a concept which makes sustainable use of space and the surroundings. Residential buildings are always in demand, and you'd think there isn't much more to do in residential design. But did you know that construction is responsible for around 40% of CO2 emissions? So, it is important that we switch to more sustainable alternatives. For example, using 3D printing for construction could be one.  Apart from that, there are some architectural concepts for residential design that offer both innovation and sustainability. Let's see 7 such architectural concepts here:
7 Architectural concepts for sustainable design
Architectural Concepts for Sustainable Design Homes made out of cork cladding
1.    Redshank house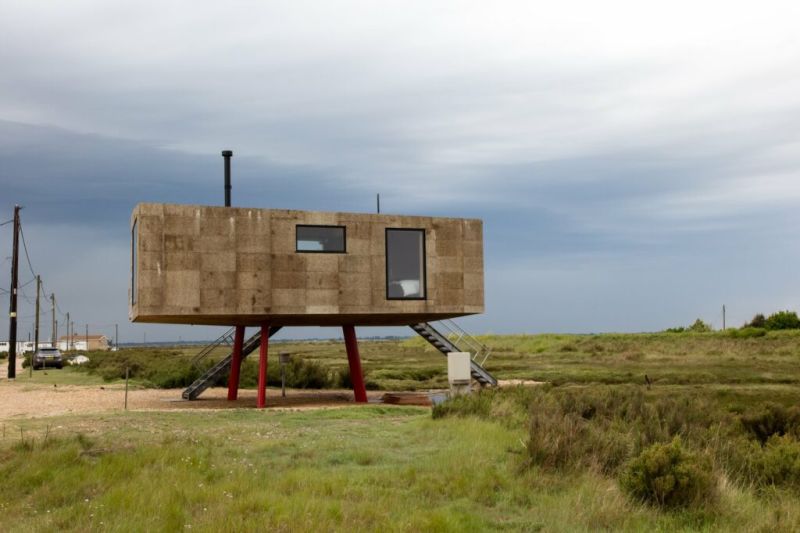 Image Source : cdn.ca.emap.com
Lisa Shell, a British Architect designed a house for an artist on the east coast of England. She chose cork cladding to construct the house as it is a renewable, resistant as well as insulating material. The result was a home which had protection from the salty coastal winds and other natural elements. It was named the Redshank house as it resembled the plumage of the redshank bird.
2.    Cork Studio
The Cork Studio Architectural Concepts for Sustainable Design is a prototype building designed by Studio Bark, based in London, to demonstrate that eco-friendly buildings made out of sustainable materials, including cork, are possible, instead of the unhealthy materials used by the building industry.
The building is fire and water resistant. All the components can be disassembled, reused, recycled and composted. Architectural concepts for residential designare thus veering towards using eco-friendly materials which can be reused or recycled.
3.    Casa Bonjardim
Another use of cork cladding is to use it as sound proofing material. The Portuguese firm ATKA Arquitectos remodeled the Casa and extended a room which was wrapped in cork cladding, to keep the noise out and also provide insulation.
4.    Black Shed House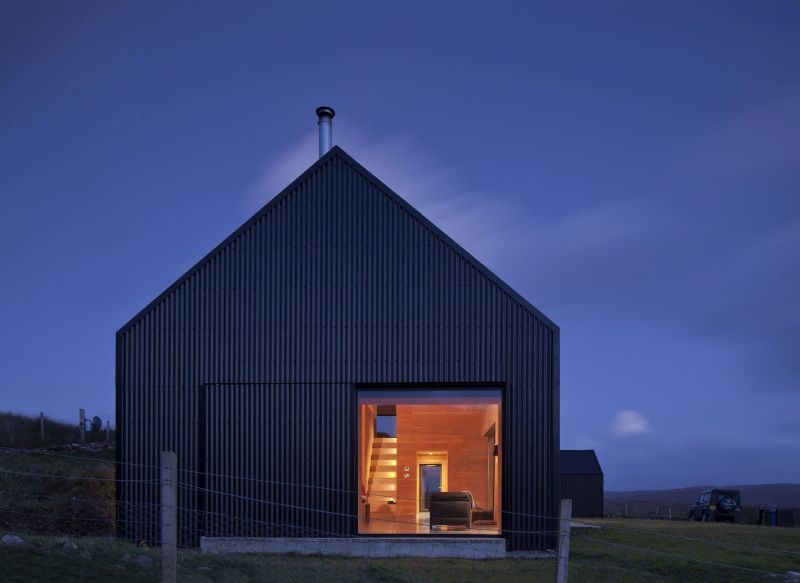 Image Source : archello.com
This Scottish house was designed by the firm Mary Arnold – Forster Architects for a rabbi and an architect, who wanted a home with beautiful views and the warmth and feel of traditional Scottish home. The home, in Heaste, Isle of Skye, is a reflection of the sadness and joy which we feel.
The interiors of this Architectural Concepts for Sustainable Design is made from Douglas Fir which lends it a joyful atmosphere while being somber and quiet at the same time. The home's innovative concept of using tin for the exterior and wood for the interior makes it an example of architects designing with natural insulation in view.
5.    Remodeling classic buildings using modern methods
JandaVandergote transformed an old, classically styled building in Ghent. The building was city protected so the architects had to work with the original interior and make the changes. Instead of making extreme changes, modern apartments or homes which are remodelled, architects retain their original design.
In this case, the facade was restored and the interior was made modern and convenient with the help of concrete frame and brilliantly blue furniture. Architectural concepts for residential design such as this one, allows homeowners to make changes to their home's design without having to spend much.
6.    Bioplastic Microhome concept
This unique concept was proposed by Maria Vergopoulou, who named it 'Cocoon BioFloss'. The modern apartments of the future looks like they are made from candy floss, but actually it is constructed from bioplastic fibres which are extremely thin.
As architectural concepts for residential design go, concepts such as this pod like home are truly original and futuristic, and take into consideration the problems that homes would face in the future. The material of this home would be both eco-friendly, affordable and accessible.
7.    More than one master suite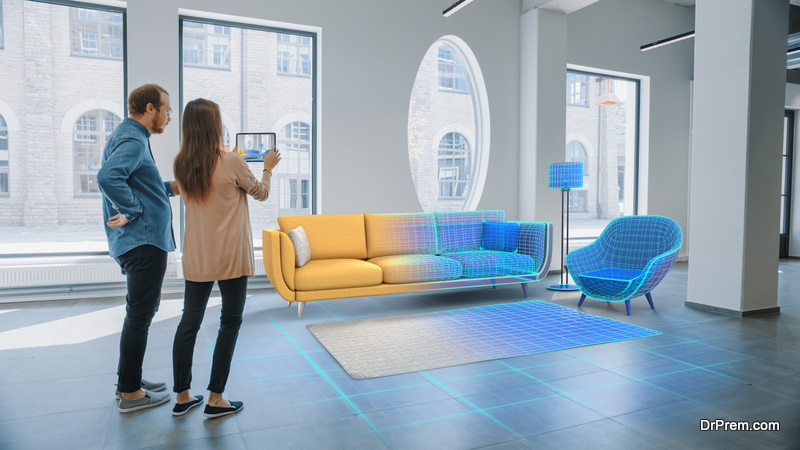 The concept for architectural concepts for residential design especially modern apartments is to create more out of the same amount of space. The trend in many modern cities is going to one of sharing space, as apartments and homes become too expensive and out of reach of many people. This is true for young couples/families and retirees.
The latest Architectural Concepts for Sustainable Design concept is therefore to design more than one master suite in residential apartments, as family and friends want to share space together. Multigenerational homes are on the rise too, where the older and younger generation share their home. Friends share homes too, in areas where just one person or couple cannot afford the real estate.
Two or more master suites give people/two families privacy and they can save money by sharing their resources.
8.    Pet space
Architectural Concepts for Sustainable Design are beginning to include a dedicated space/home for pets. Instead of owners buying pet kennels and keeping the pets out, most homeowners these days prefer to keep their pets indoors. For example, the firm StudioAC, based in Toronto, brought the quintessential kennel indoors, complete with the little roof.
There are many innovative designs which have been seen recently, which incorporate a dedicated space for pets within the living room, as owners want their pets to be a part of the family.
9.    Modular homes
Whether it's commercial buildings, or residences, the latest innovations and designs in architecture, are focusing on adaptability, using green materials and including enough storage space. Also, growing families need more space but they may not be able to afford a much bigger house.
To solve this problem, the Modular housing designed by Arana &Suasnabar Architects allows you to add rooms to the modular home as and when required, and according to the budget of the homeowner. The extra rooms can be added to the wooden terrace which is attached to the space outside their rooms. Each of the homes are designed using concrete and have the basic requirements such as plumbing and electricity.
This concept might become quite popular as it would not cost much to construct the additional rooms, which can be used for a multitude of purposes such as living room, bedroom or a dining room, or maybe even an extra storage space.
10. Homes on top of a building
To accommodate a growing population, the present residential and commercial buildings won't be enough. Sigurd Larsen, an architect from Denmark, has proposed to build homes on the terrace of an existing building as a solution.
A final note on Architectural Concepts for Sustainable Design
These latest concepts of green residential design show that creating a sustainable life isn't that difficult; especially nowadays, when designs are steadily progressing towards multiple master suites, using reusable and recyclable materials, ultimately designing affordable but beautiful homes.
Article Submitted By Community Writer