Living in a studio apartment need not stop you from designing your space into a fun, stylish, elegant, funky, or ultramodern space. You need not stick to any particular design style, but create your own unique design incorporating functional and aesthetic elements, according to your requirement and taste. " Modenese Luxury Interiors will help you create exclusive and luxurious furniture that will perfectly fit into the design of your studio apartment. " ?
With the clever arrangement of furniture, décor elements, storage etc, you can get the most out of your studio apartment and even create the illusion of a bigger space. Here are a few interesting design concepts you can adopt for your studio apartment:
Use nesting tables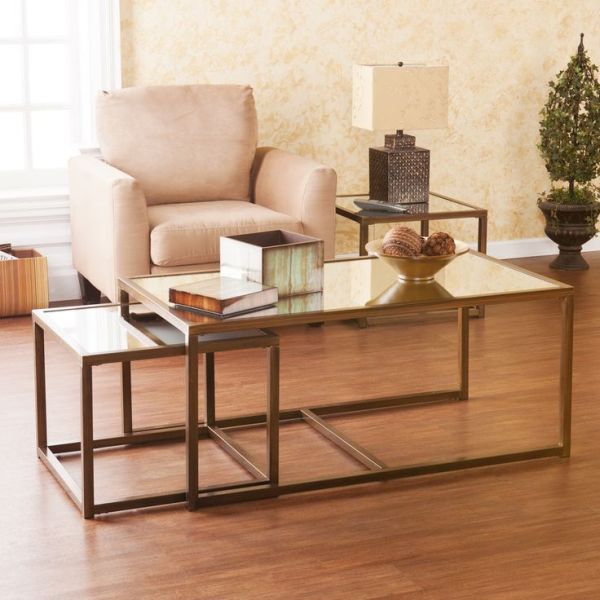 Think of your living room as a cozy space rather than a tiny space. Nesting tables can be used to maximize your space, as you can use them to entertain in style whenever you have people over. Nesting tables don't take much space and are really handy to have in your studio apartment.
Enclose the bed
If there's a big enough closet, you can fit your bed into it, to get some privacy. You can drape beautiful curtains around the bed to set your sleep area apart from your living space. There are many ways to enclose the bed, including glass partitions. Use tall bookshelves to create a partition between spaces.
Use mirrors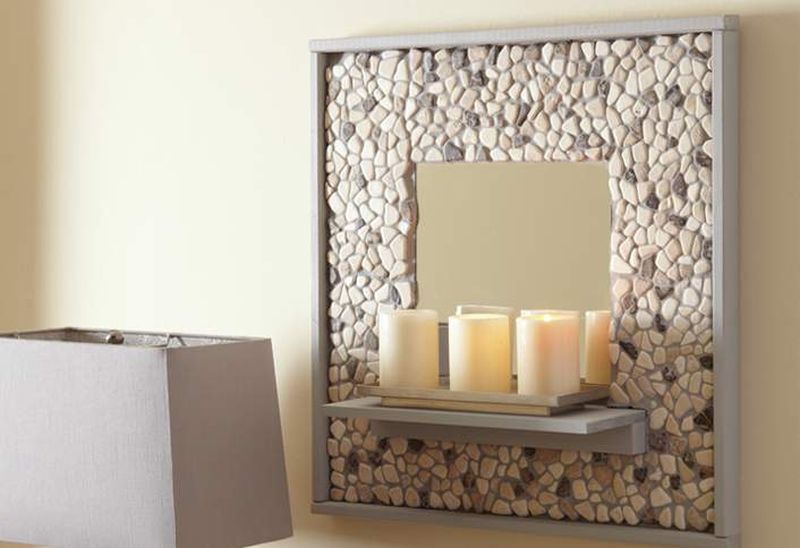 Mirrors add glamour to a room, as well as maximizing the room size. Large mirrors emphasize the spaciousness and openness of a room, making them a favorite element of designers who want to create the illusion of space.
Use your ceiling and wall space
You should make use of every inch of space in a small apartment. You can use pegs and hooks to hang functional things and decorative items. Create a charming kitchen area by hanging storage nets and pot racks to keep utensils and pots and pans off the counter, which gives you more space to cook.
Add your own creative touches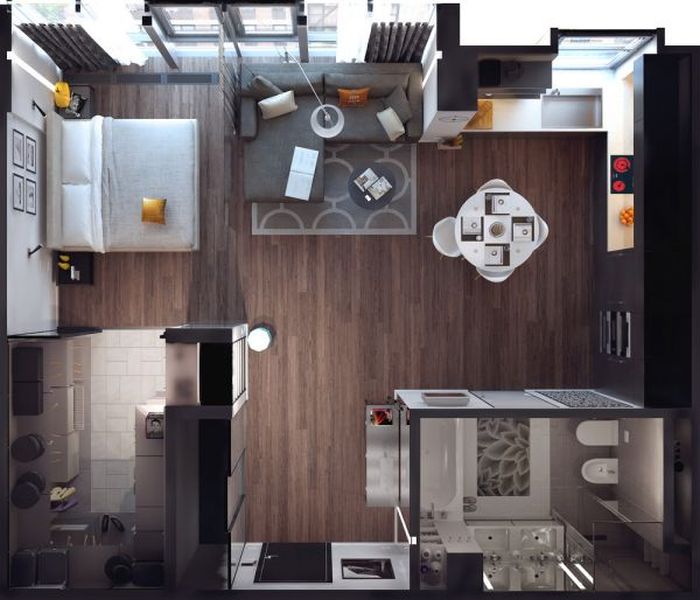 It's true that you can't do much in a small space, but that should actually challenge your creativity. Either by using colors cleverly, or by just adding a striking vintage coffee table, or anything which expresses your personality. A designer furniture item or a beautiful repurposed piece of furniture, or your own DIY coffee table – you can have an accent or focal piece of furniture around which you can design your apartment. 
Classy gray
Gray is a soothing color which makes your apartment relaxing and increases the space. A colorful rug and wooden trim can add texture without having to do much.
Use big pieces furniture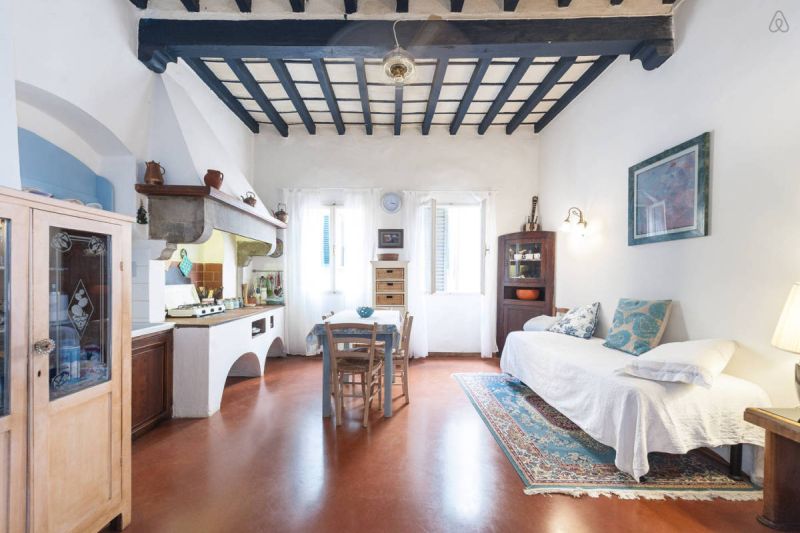 A lot of small pieces of furniture cluttered all around your home can actually make it seem smaller than it is. On the other hand, a few bigger furniture items will create less clutter and make your apartment feel airier and bigger.
Brighten and lighten
Dark color schemes are not meant for small spaces whereas painting in neutral color tones and having a lot of natural light in the apartment will transform the space into a bright and welcoming one.
Use transparent things
A trick which designers use to create an illusion of space is using chairs and tables which are transparent – maybe glass tables etc. Transparent items reduce visual bulk, thus making your space feel light and spacious.
Raise the bed
Beds take up lots of floor space, so why not raise them from the floor? You can do that by building a loft space (if your landlord permits you!), and placing your bed on the loft. Or use a foldable bed or buy a bed which has space underneath, which you can utilize to store things.
Divide with care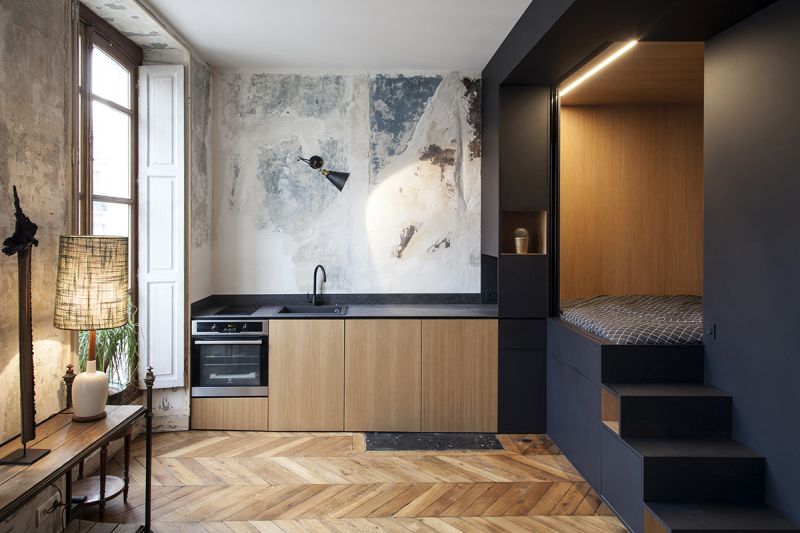 Use dividers which do not stretch to the ceiling, or use transparent dividers so that the studio does not feel claustrophobic. Use bookshelves or other storage to do double duty as space dividers. You could think about curtains too, which can be drawn when you want.
Camouflage the storage
Disguise your storage by choosing trunks for coffee tables, or ottomans which have hidden space for storage. You can use the steps of stairs as pull out drawers which can give you a huge amount of space.
Don't shy from using bold patterns and color to create interest of your space. With a little bit of planning, you can completely utilize the small space to design your studio apartment into a lovely yet functional space you'd love to spend time in.