[box_dark]Most Recent Home Décor Trends For Rambling Mansions[/box_dark]
Layout of space is incredibly significant when it comes to determine interior designs of sprawling mansions. However, structural layout of mansions entirely depends upon architectural decision but its impact is clearly visible in home's interiors. Within your home, layout has a great impact on the possibilities and restraints of design. In the world of home décor and interior design, it is very imperative to tag along and comply with evolving trends to make your home look elegant yet chic all the time. Whether it is a comfortable apartment or rambling mansion, there is an urgent need to remodel your living space after a chilly weather and rainfall. But, most of the homeowners do not acclimatize to current interior design trends to rejuvenate and restore their home with new strength. To make an allowance for this, you can conform to some of the best and latest interior design trends for sprawling mansions.
[box_dark]Interior Design Ideas For Living Room [/box_dark]
When decorating your mansion, it becomes very essential to go behind latest home décor ideas. Some of the home decorating ideas can include den design, kitchen design and ideas for game room. But, most important among them is decoration of your living room. Living room is the nucleus of home where all the family members gather and share some cherished memories. Designing ideas for your living space is greatly inspired by discretion and preference of residents. Some people stick to traditional design whereas other focus on their comfort level.
Assortment of right color scheme is most decisive selection and open up ways for better interior planning. White and off-white colors have evolved as a current trend in interior design that make your home look more spacious, open and bright. Moreover, bright colors such as lime-yellow, pink, cream, radiant green, light velvet touch, rich yellow, fresh violets, calm red and calm blues can fill up your mansion with tranquil and relaxing environment. Other decisive selection includes accessories that play a significant role in strategically increasing the effect of your spacious home. Home accessories come up as painting, antiques, wall clocks, pictures, portraits, curtains, and centrepiece that can seize the attention of guests.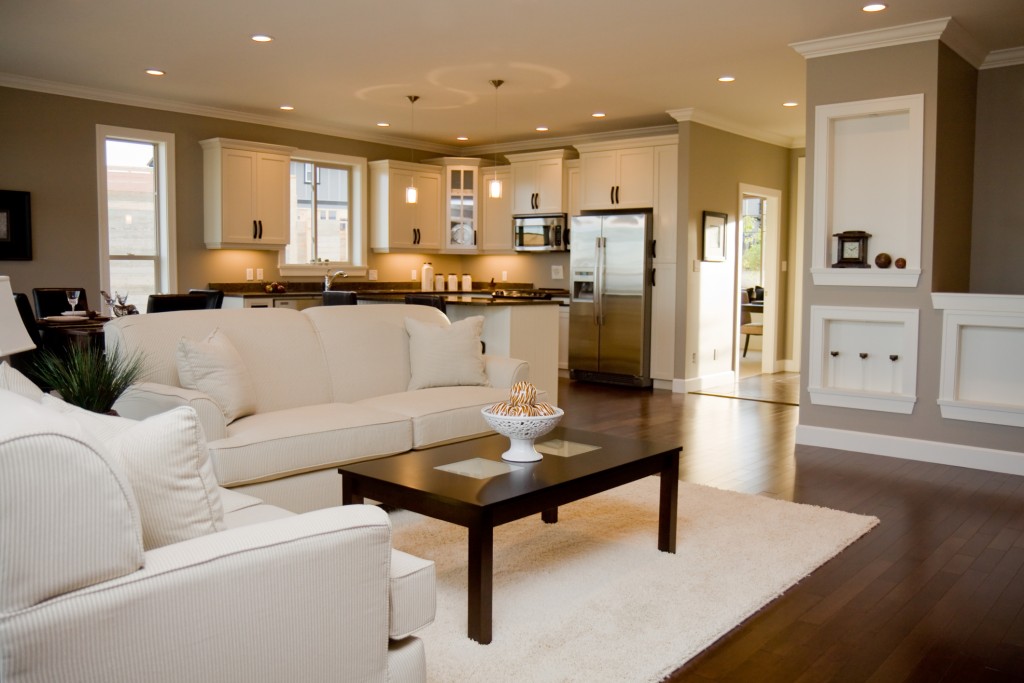 [box_dark]Play With Green Color [/box_dark]
Right now, green color is available in infinite shades, tinges and values including yellow-greens, blue-greens or gray-greens. Green color comes in light, dark, warm and cools shades that bears a resemblance to jade, grass, sea, viridian, emerald and leaf to name a few. Before approving any green color, it is very important to ascertain the mood of room and fix on many other factors. A bright apple-green color is spring-like and looks very fresh. On the other hand, dark mossy-green color can enthral a sombre and elegant look. Chartreuse is a modern and bright shade whereas sage is unresponsive and traditional.
In addition to this, you can also apply some rules to most of the green colors. Some green colors look perfect with crisp white, as almost every green color is universally positive. Moreover, green colors make your think of spring, youth, fresh start and nature. Green color can certainly boost the appearance of your home and make it look more appealing. Best part is that you can use green color anywhere and in almost every layout. To add a unique dimension to your sprawling mansion, green is probably the best, joyful, bright and warm color. Apple green induces spring and brightness that seems to be very soothing. It is not compulsory to have green color on your wall and doors. In fact, you can apply it as an accent on stairs and furnitures. Homeowners just love to see green windows, curtains and staircases. A bright apple-green color works perfectly even in traditional setting and chinoiserie wallpapers are era appropriate.