With increasing demands for modular housing, various companies are coming up with practical pre-fabricated houses. The best thing about these modular homes is that these can easily be constructed on a different site and later transported to the desired location. Recently, Ukrainian startup PassivDom has revealed the intriguing designs for its 3D printed houses, which are powered completely by the solar energy.
Constructed with the help of 3D printing technology, these eco-friendly modular homes are 100-pecent self-sufficient and do not depend on gas or electricity. All these home designed are meant to be equipped with an array of solar panels on the rooftop to take care of the energy needs of the house. Moreover, to regulate the temperature, each housing unit will be integrated with temperature and humidity control systems to achieve the maximum thermal performance. Therefore, these home structures are even suitable for arctic climatic conditions.
Here are the three major 3D printed houses made by the company.
# modulDva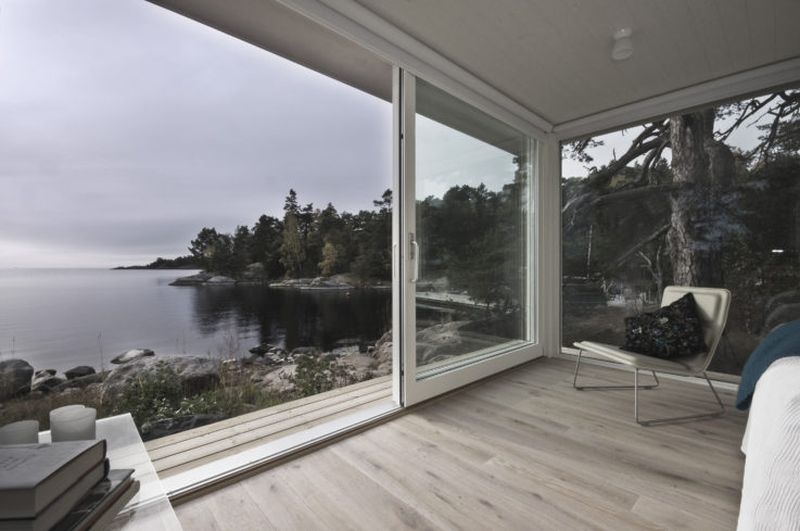 Image Source : passivdom.com
Offering the same level of portability, self-sustainability, and smart home management system, the modulDVA is a home design can be expanded by assembling two or four modules together. Originally, the size of one module is 36-quare-meters, just like the modulOne. However, when two modules are combined, they cover the area of 72-square-meters. On the other hand, a home consisting of four modules will attain 144-square-meters of the area.
The assembly options for modulDva will include the individual use of modules, multiple reassemblies, as well as, moving to another location. Just like the original modulOne, this housing unit is also fully furnished with all smart elements including home security systems, air ventilation, heating/cooling systems and other household appliances.
This unit is also available in standard and autonomous options. The standard one is non-autonomous without solar panels, batteries, or greywater filtration and reuse system. However, the autonomous unit includes all sustainable elements for an off-grid lifestyle.
# modulOne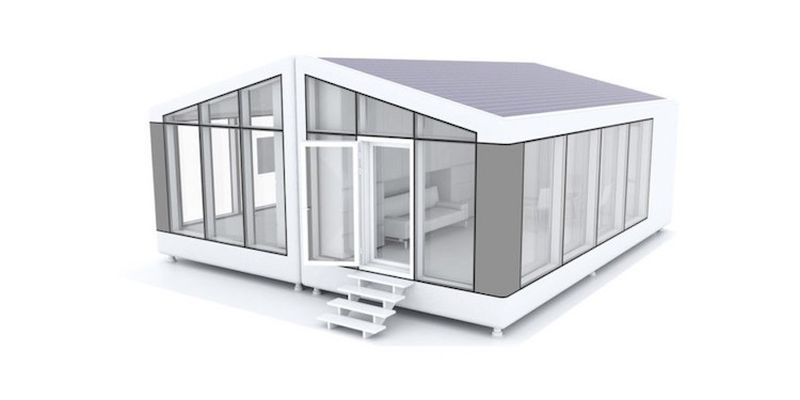 Image Source : mymodernmet.com
This 36-square-meter well-furnished module can be transported to the desired location throughout the year. The facilities include in the house are fully equipped kitchen, bathroom, and house management system that can be controlled via iPhone or Android. The roof of the housing unit will be covered completely with solar panels to conserve energy and further use it to meet electricity needs of the house. It will be a completely ready housing structure just like a hotel room.
This module will be available in three configurations: Standard, Autonomous, and Module Plus. Although all major facilities will be available in all the configurations, but the standard and module plus units need to be connected to the power line, water supply, and sewerage. On the other hand, the autonomous unit is completely off-grid with independent power and water supply systems.
# modulMoon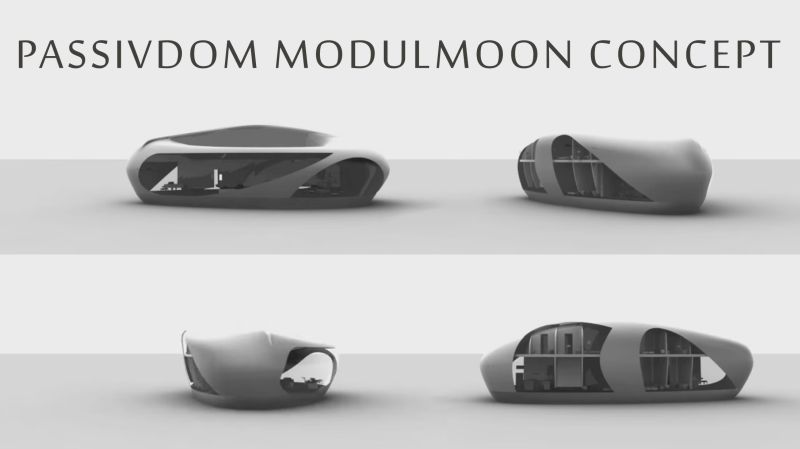 Image Source : passivdom.com
This one is a concept as for now and is expected to include all the smart home features like the above-mentioned 3D printed houses. Boasting a futuristic home design with a rectangular structure, this house will also be coming with everything from bed essentials to kitchen appliances. The large windows are designed to bring in daylight and maximize outside views. Although detailed specifications are not mentioned about this particular housing unit. But this private residence is also expected to have all modern home facilities like the previous house designs. The only difference is that this modular home looks more like a futuristic model, whereas the other two units are designed like conventional houses.
Summary
Such portable houses are ideal for the homeowners who are looking for private residences with all possible facilities. Moreover, the modular designs make relocation an easier option.