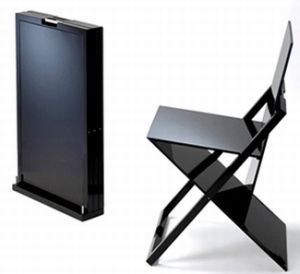 Jake Phipps has designed a unique chair that touts to be world's thinnest chair until now. This stylish chair folds up into a 3 cm thick when not in use.

Now, the question arise what material it is made off?

To give this chair world thinnest looks it is made from series of flat geometric panels that are inter-linked together and contained within its own frame. Each panel is developed from numerous high strength laminations which are designed to make certain that the chair flexes and supports the users by offering an unanticipated level of comfort.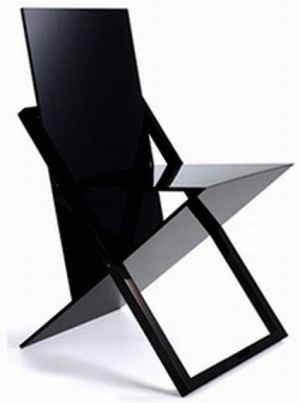 No words on price and availability but if you are looking ahead that unexpected comfort after getting tired from your daily routine work chair this unique chair might offer you better level of comfort or change.
Via: Trendhunter