Straight lines in any contemporary design are passe. Curves are IN; somehow designers don't think of curves when it comes to shelving units. Leo Kempf is one designer however, who has adopted the curves in his design and has come up with a visually stunning piece of shelving unit.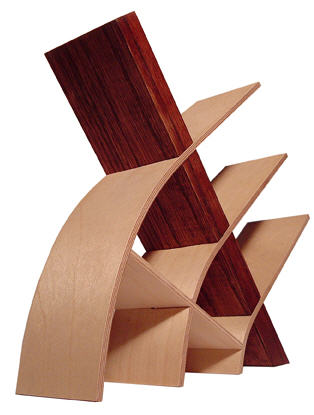 If you are a booklover like me and have a good collection of books, you'll find the Gravity Powered Bookshelf by Kempf interesting.
The shelving unit has a red hardwood main beam and birch plywood curved shelves with corresponding slots. The simple angled form is ideal for holding books securely eliminating the need for bookends. Gravity gently pushes the book into the shelf, creating a very clean, simple and a unique piece of furniture.
The color combination of the unit goes well with any decor and this is one piece of furniture you'll want to show off and will also be proud of owning it! Unfortunately, you may have to wait a bit longer before it becomes available to you.