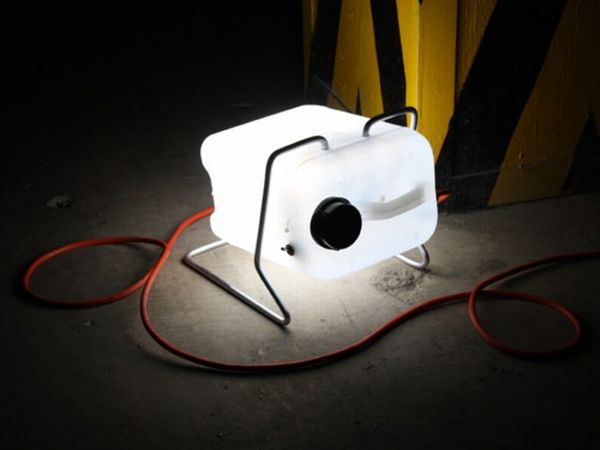 ARD Atelier, a Mexico based workshop has been in the business of creating amazing stuff by reusing industrial waste. The workshop has gone on to suggest an eye-appealing option, christened Jc Lamp, that has been created from waste products.
It has been designed in a simple manner and is very beautiful. The floor lamp makes good use of drums/containers that are a common sight in industries. They are used to hold liquids like gasoline. The container stands with utmost grace on an aluminum frame and glows with all its worth. The workshop has also made good use of industrial plugs and heavy duty electrical wiring, which has been given a tasteful appeal. All these have been brought together for a truly unique creation.
The eco friendly lamp can be placed both inside and outside the house. Position it near your room or place it in the garden, Jc will sparkle in a graceful manner. All the parts are replaceable and can also be disposed when they wear out. Plain looks and an easy setup make this green product an instant hit. Jc Lamp will light up the dark corners of your dwelling in an eco friendly manner.
Via: Ard-atelier