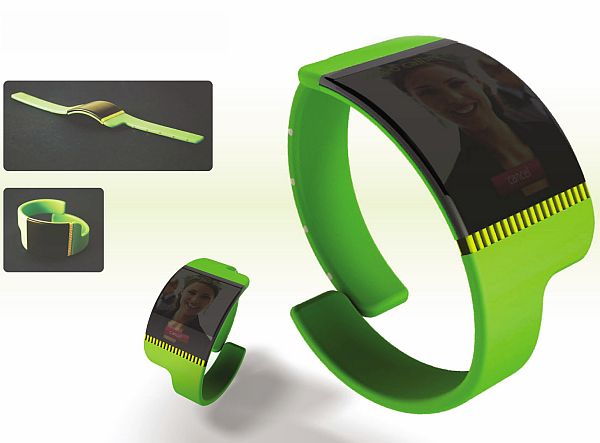 Cellphones have become an essential part of our lives. They have become as important as oxygen and have shrunk the world even further. But, the question remains how important are they for children? Working parents are so preoccupied that they hardly get time to connect with their children. It's hard to keep a check on them, while away from home. Birgitta Salim has come up with an intelligent solution in the form of Kokoro wearable cellphone, exclusively crafted for children.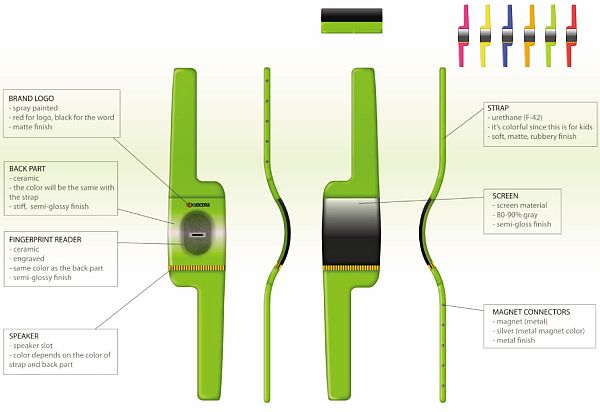 The phone looks like a watch and can be strapped around the wrist. The lightweight device will help parents stay connected with their children all the time. The unique gadget has been wedged with a touchscreen for easy usage. The screen, which looks like a watch dial, can be rotated at an angle of 45 degrees. This will reveal an emergency alarm placed on the other side of the screen. Kokoro also comes embedded with a camera, which can be used to make video calls.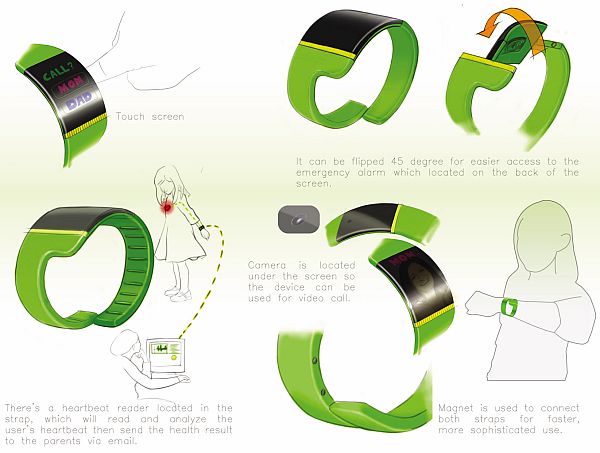 Parents can keep a check on their child's health through this amazing gadget. It comes with a heartbeat reader that will send vital information through email, whenever required. Kokoro wearable cellphone is available in a variety of colors and has been wrapped in a semi-gloss finish. A magnet has been provided that will make it easy to wear and remove. Kokoro will help you stay connected with your children all the time and build an everlasting bond with them.
[Cheers Birgitt]