Lexus has released a new collection of luxury hybrid sedan at entry levels with the ES 300h. It is priced at a rather reasonable $39,350 which is $20,000 less than then price of their GS 450h. The LS 600h is $81,000 more than the ES 300h.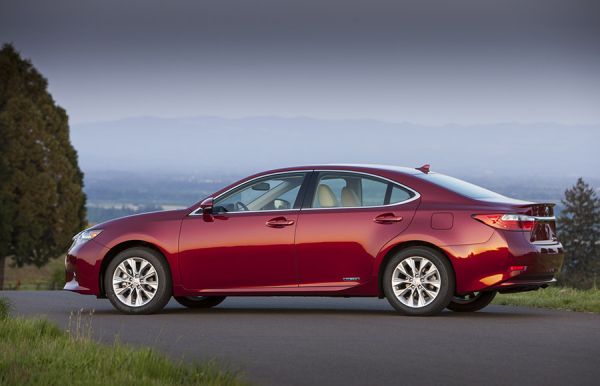 Despite it being a low priced, entry level car, it feels and looks more like a premium luxury sedan; this stunning design with superb features are the result for exceptional engineering and craftsmanship and you actually get more than what you pay for. But don't be fooled by its looks, the ES 300h passes the test on all features such as technology, drive and overall comfort.
The hybrid technology was first developed by Toyota and this company has been using this technology much before anyone else did. This model of the ES 300h to have the Lexus Hybrid Drive, so the Lexus delivers a whole lot more in terms of drive and engine.
The ES 300h has an electric motor and a 2.5 liter engine with four cylinders; together they generate over two hundred horsepower. The car weighs around 4000 lbs. but still feels long and heavy. Despite these two factors the engine does not feel like it is overburdened. Driving the ES 300h on surface roads is a dream and no extra effort is required to pick up the speed, you can also seamlessly shift from gas engine to electric engine. The ES has a lot of performance considering that it is designed to be a luxury hybrid, but if you are looking for more performance, you should consider getting a GS 450h.
EPA Fuel has been rated at forty MPG for both highway and city. The Drive Mode offers four options-Eco, EV, Sport and Normal. Lexus is known for their style and comfort and the ES 300h is no exception, it features a twelve way power seat with a cushion that extends outwards by 1.4 inches for added leg support. You can use a touch panel to control the audio, climate, phone and navigation systems from a single console. The 835 watt audio system is designed by Mark Levinson that includes iTunes tagging. There are wooden accents on the dashboard, steering wheel and the doors, the usual designs of wood grain or aluminum have been changed to bamboo which are hand carved from the sustainable bamboo farms owned by Lexus to truly live up to its claim of being eco friendly.