Let's drive some cold, home truths home first. Most of are not that rich and certainly might never end up being so. It has been and always be something of what Nickelback has so thoughtfully and aptly put in their song 'Rockstar'. However, where is the harm in trying or indeed taking some cues, anyway?
After all, most of us are shameless and eager to follow religiously what the celebrities do. Celebrities have great cribs. No denying that. Unless you are in talks of winning a Euro lottery or something affording such homes or the interiors is completely out of the question.
However, you can easily manipulate the same failings and disappointments in some other manner. Let's take a look how, shall we?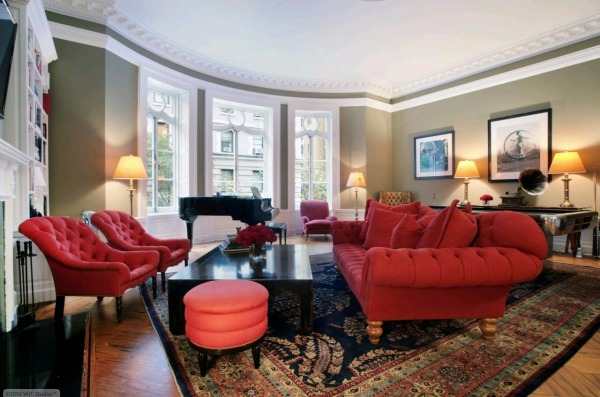 Additions and Additions
First of all, start with what kind of tone you want your home to represent. If a bit of spark and shine is all you need, take Albert Hammond Jr.'s cue and introduce colorful small items of furniture. Hammond's kitchen countertop boasts diner stools of a red chromed hue, giving an otherwise normal area a life and spark of its own.
Choose the area which you feel deserve special attention. Your best friend in such a case could very well be the oval ceiling of your place. Take a leaf out of Paul Bettany and Jennifer Connelly's book and their townhouse oval ceiling. Match the same with furnishings which are roundish or indeed completely round and forge a warm and happy tone in the deal.
Have been following Two and a Half Men lately? Before Ashton Kutcher stumped audiences and ratings, a certain Charlie Sheen singlehandedly delivered a series which has run for almost a decade. Similar to the character Charlie in the sitcom, Sheen's real life crib bathroom screeches 'men men men men…..men men men men….men…' with his choice of tiles. Recently divorced or a confirmed bachelor, take the cue and invest in reptilian tiles for your bathroom.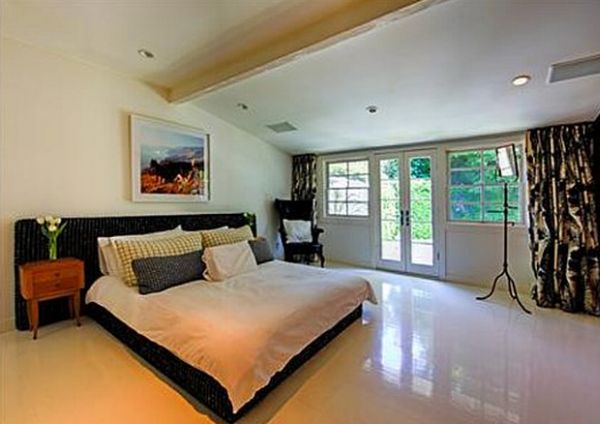 Other Styles which Nail It
Continuing with the league of 'men men men men….', Christian Lacroix does the simplest and smartest of things for his living room. He makes a coffee table by joining four square-ish side tables, declaring it outright how petty details are a waste of time.
Keeping in mind with the female attention for detailing, stacking in elegance is what you can learn from Diane Keaton. Choose a good shelf in white or off white hues and arrange every piece of dinnerware you have in color codes. There, woman power!
Like what graphics can do and the effect they can create? John Krasinski is the man for you. The driveway you usually find no room for improving is about to be changed. Simply choose cement tiling and you will notice how the space is transformed.
Moving on to the bedroom, Kirsten Dunst teaches how to make things seem taller, in theory and to the eye at least. Invest in curtains which stretch from the ceiling to the floor. Do not bother with drapes, unless you are planning to file for bankruptcy. Just choose nice printed ones in a heavy material and complementing the color of the walls and the windows. You will instantly notice the short sidedness of the room vanish, making the room appear pretty tall.

Since men already have their dream bathroom with reptilian tiles, ladies can spare pennies of thoughts to Sienna Miller's bathroom. You may neither have the space or the resources for a Turkish bath. However, never too late to paint the walls in Barbie pink and adjusting throw pillows and floor cushions, forging feelings of a lounge.
Last of all remember your kids like Alan Jackson. Your kids' trampoline could best be buried deep in the ground. The understated safety of shorter distances to jump and fall in is a boon.