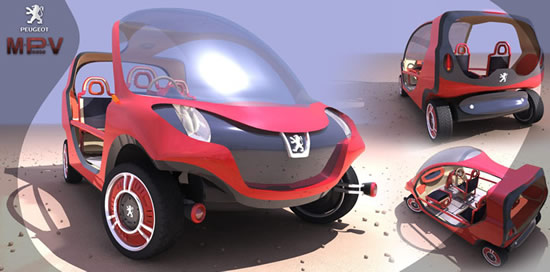 The name M-Please-V doesn't really seem to be apt for an electric car but if you read its non-abbreviated form then you'll agree that it does carry significance in its name too. Standing for Multi-Purpose-lightweight-economic-and-simplistic-electric-Vehicle, M-Please-V was devised for the Peugeot Design Contest 2007. Unlike other compact eco-friendly cars that I have come across lately, this one is big can utilized to transport up to nine passengers comfortably, cheaply and easily. Ideal for a public transport system, it does away with the system of a door and instead employs lightweight metal bars.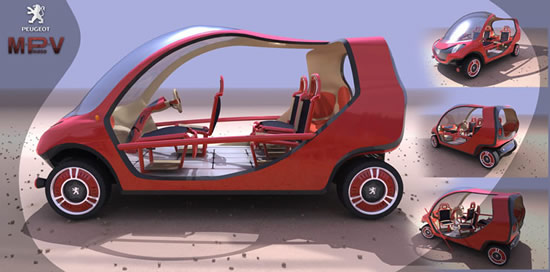 These manually removable bars, which do not require mechanical or electrical systems to operate, protect the cabin while maximizing passengers' exposure to the outside environment.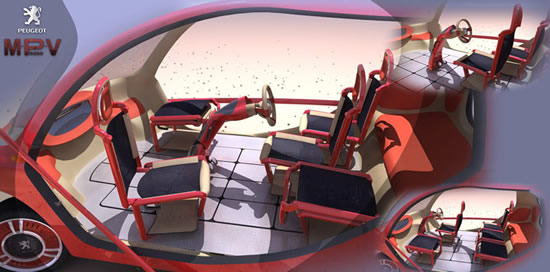 Getting its thrust by the electric batteries, it is motorized by four in-wheel dynamic-damping motor drive systems. The batteries are housed under the cabin for optimum usage of that space too.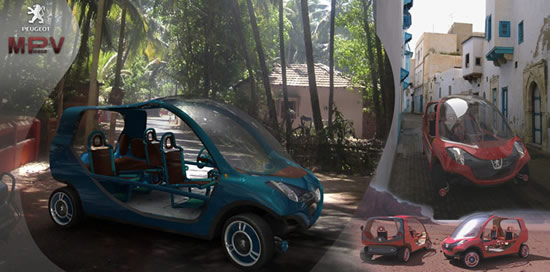 Featuring an easily washable interior of this versatile vehicle is water, sand, dirt and heat resistant. For even greater flexibility, the cabin of the M-Please-V is totally modular. The retractable seats and driving-commands console are mounted on rails and rotate, allowing for customized driving and seating positions storage space.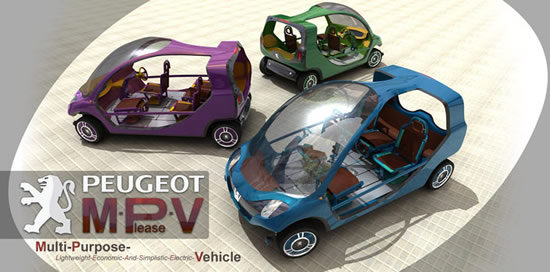 The down side is that it isn't tweaked to render protection from rain, sun or wind especially in harsh weather conditions.