Black wallpaper is not usually preferred to be used in rooms because it makes the room look smaller but in order to make your room look elegant and sophisticated black is your go-to color. Choosing temporary black wallpaper means creating a statement wall. There are many interior designing ideas related to black wallpaper such as dedicating a whole room to the black and white vibe, matching the furniture with it but not going too crazy with the colors. Black should be diluted with colors like beige, white, off-white, grey, and others. While installing black wallpaper you need to keep in mind that the room in which the wallpaper has to be installed gets a lot of natural lighting so that the room does not depress.
There are a wide variety of black wallpapers available in the market that can be used to create the perfect room for your home. It can challenge your inner interior designer abilities and make you think outside of the box. Aesthetic crystal furniture and marble look like a dream with black wallpaper. It adds sophistication and elegance to the room. Using black wallpaper can make your inner interior designer's dreams come true.
Types of black wallpaper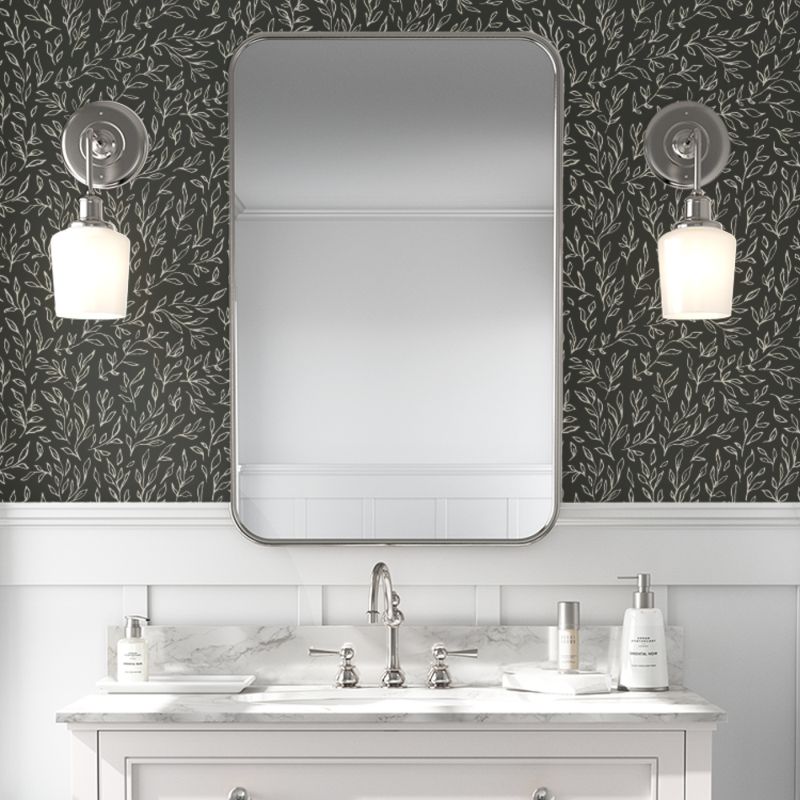 There are tons of websites online that provide a wide variety of wallpapers but black is the fun color we are working with to create a modern look. There are variations in styles and prints but all of them look beautiful once spread out on the wall. The tricky part is choosing the right wallpaper, one that best fits the needs of the room.
1. Paper
The most environmentally friendly wallpaper is paper. It can be found in many different variations of black but the only problem with paper wallpaper is that it does not retain its appearance and wears out after a certain amount of time.
2. Textile Wallpaper
This type of wallpaper is made out of natural materials such as jute and cotton. It also contains synthetic fibers which if installed gives the whole room coziness and comfort. Velvet textile can be used to add richness and luxury to the room.
3. With Inscriptions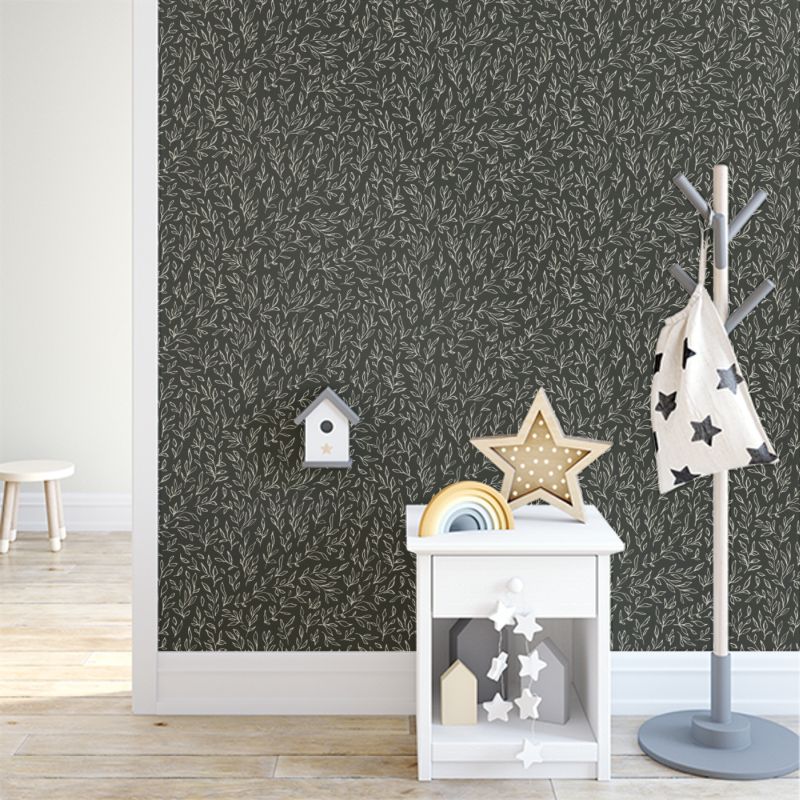 Different patterns decorate the interior of the room. They add zest and charisma to the room. A black chalk wallpaper can be used in a kitchen as a cute kitchen wallpaper. Usually, the wallpapers used in kitchens have inscriptions on them. It is a form of a quote on a black wallpaper and is also very eye-catching and dramatic to look at. Oriental touches can also be added.
4. Wood imitation
Instead of using real wood in homes people have started installing black wallpapers with wood imitations. The imitation of wood texture or a wood board makes the room look spectacular and adds elegance and poise to the room. If you are thinking of opting for a minimalistic style wallpaper a wood imitation wallpaper would look great and will also give off the rustic vibe with traces of scuff and peeling paint.
5. Brick Wall wallpaper
If you want to create an accent wall then a brickwork wallpaper would look great. Brickwork gives a modern and sophisticated look. It works best in isolated areas like a hallway or a kitchen. This kind of wallpaper is manufactured to make it look real and feel like real brick. Being slightly raised from the surface it gives the same texture as real bricks. A black brickwork wallpaper is the epitome of class and will attract the attention of whoever steps into the room while giving a modern look.
Article Submitted By Community Writer